We Did It! 1 YEAR = 1 MILLION CUSTOMERS
Reading Time:
2
minutes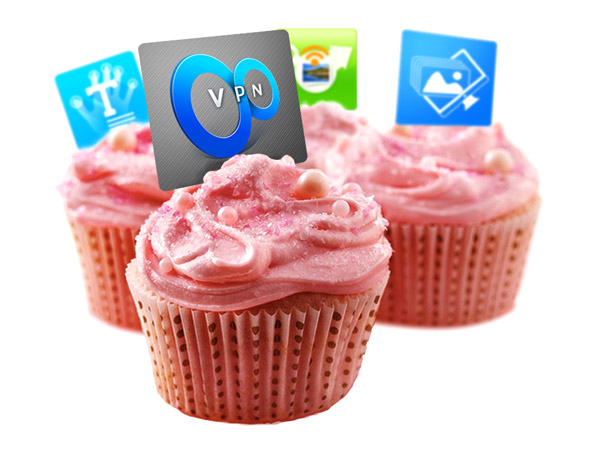 When we have started our company a year ago, we didn't know that it would turn out to be such a success. In one year, New York based Simplex Solutions Inc. has released 5 products and services and we have gained over 1 million of customers worldwide. In order to celebrate a 1-year birthday and 1-million customers events, company is offering 50% discount on all of its line of products including VPN Unlimited, To Do Checklist, Photo Transfer WiFi, Sync Photos To Storage and Tap and Edit.
How to Make A Million Customers in Just One Year?
When Vasiliy Ivanov, the founder of Simplex Solutions Inc. is asked how to make a successful startup, he answers "Imagine, any startup entering a crowded market space. There is only one thing to do which is to differentiate the product from the competitors existing on the market today. That is what we did.  What has started with a simple idea grew into serious business without any financial investments". By differentiating the product, Vasiliy implies giving customers the most vibrant products and services. One of them is VPN that does not restrict the Internet connection speed and bandwidth. We offer the lowest prices for full package of VPN Unlimited services.
Learning How to Thrive – Learn the Statistics
Simplex Solutions Inc. started with 1 website and it has 5 product sites with a daily-updated blog a year later.
The team started with 3 people. A year later, the team has 15 professionals.
Luckily, two of the professionals got married and 2 babies were born.
The team wrote over 110 thousand lines of code. It has released over 40 updates.
The products and services support 5 platforms such as iOS, Mac OS X, MS Windows, Linux and Android.
Total traffic use is 1.060 TB.
The products are available in English, French, Italian, German, Russian, Japanese, Arab, Korean, Turkish, and Chinese.
We addressed 8,000 emails and received 2,500 positive App Store comments.
We got over 5,000 ratings and 70% is a 5-star.
We have customers in 170 countries, and we continue to expand globally.
We started with 20 customers per day. Now, we get 4,000 daily.
On one lucky day, we have had 25,000 newly registered customers in24h.
VPN Unlimited is currently supported with 36 servers, located in the US-East, the US-West, the US-Center, Canada, the United Kingdom, France, Germany, Luxembourg, Netherlands, and Romania.