5 Tips on How to Create Your Own Perfect Signature
Reading Time:
4
minutes
Updated on Apr. 24, 2019.
Your signature reflects your personality the same way as your appearance does. And since it has to be the same for all documents, knowledge how to make your own ideal signature becomes crucial. Moreover, if you work in B2B, the look of your signature can build trust between you and your partners, with it being believed to say a lot about your characteristics.
KeepSolid Sign team gathered the most comprehensive tips and techniques to make your signature look perfect. We also have cool examples of famous entrepreneurs' signatures. So let's get straight to the point!
KeepSolid Sign is a secure cross-platform electronic signature software for personal and business use.  Its key features include audit trail, progress tracking, document templates, multi-party, mobile and offline mode signing. Check out this review by FitSmallBusiness.
Start with writing your full name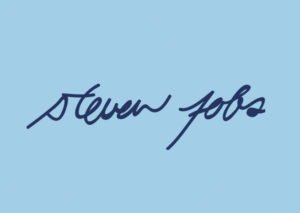 You can draw inspiration from Steve Jobs' signature. Such signature says that you are a balanced and even-tempered person. Also, the low upper loop characterizes you as a person of character who is ready for any challenges. This will also show your business partners how much you focus on current projects.
Large capital letters, like in the Instagram co-founder Kevin Systrom's signature, say that you are strict and exacting. Also, the ascending signature with big capitals indicates your ambitiousness and creativity.
Underline your signature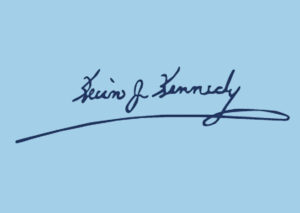 Kevin J. Kennedy, the CEO of Avaya Inc., underlines his full name signature. Such trick shows you as a self-confident person. Alternatively, the line above the signature says that you are highly ambitious and strive to achieve greater heights across a broader spectrum of human endeavor. But be careful, the line that cuts through your signature might show that you are unhappy with your life, causing subconscious distrust in your partners.
Try unusual symbols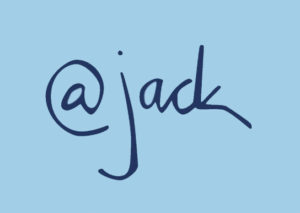 The founder of Twitter has 2 signatures. The one above is not his official business signature, yet this playful signing serves as quite an interesting example. Unusual symbols identify you with what you do. Also, you can add numbers, loops, or flourishes, it's all up to you. Stylized letters show that you like to make statements. And the absence of a surname can demonstrate your relaxed nature.  
Use your initials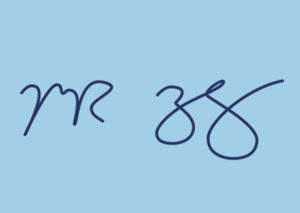 This type of signature is considered to be the most businesslike. It characterizes Mark Zuckerberg as a highly private person (oh the irony). In addition, large initials show you as an independent partner with old-school values.
There's no bad signature, since it always reflects your nature. But it doesn't mean you can't make it prettier.
Click To Tweet
Finally, your perfect signature has to meet the following criteria:
You like it

. This includes the aesthetic enjoyment of writing and watching it. Look at your signature again. Would you like to change anything? If the answer is

"yes"

, you should get back to our tips.

Putting your signature takes you no more than a few seconds

. Nobody likes to wait while you're slowly scribing out each letter. Such kind of behavior can easily annoy your partners. After all, you want to

speed up your sales process

, not the other way around. That's why the main advice here is: practice, practice, and then more practice.

Signing feels natural. Remember that your signature has to be the same for all documents. That's why you should be able to easily replicate it in both handwritten and electronic forms. If you haven't had a chance to try signing electronically yet, we offer you our top-notch eSignature software, KeepSolid Sign, with a 14-day FREE trial. You will see how convenient it is to conclude deals in electronic form.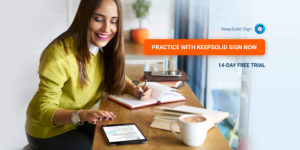 Bottom line
Thank you for going through this tips article till the end! We hope that now you know how to make your own perfect signature and it will be helpful in conducting deals with your partners. Also, if you have any questions about electronic signatures, you can read our previous article or leave your questions in the comments below. Sign documents with pleasure!