Can You Share Photos Easily through Your Regular Browser, E-mail, Skype or Notes?
Reading Time:
2
minutes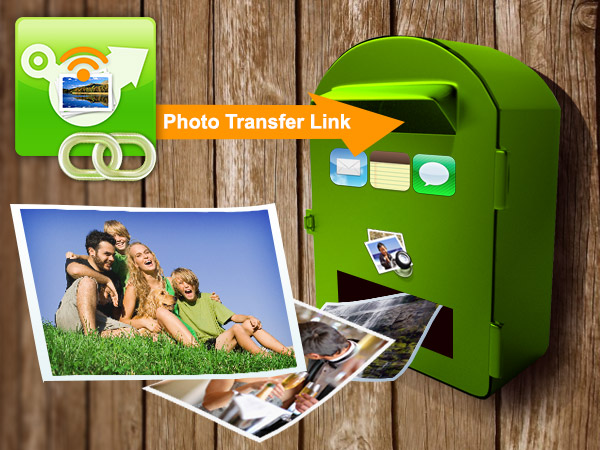 As more users start using Photo Transfer WiFi app, they recognize the benefits and many features of the software. The app has a rather simplistic appearance that hides numerous options that many users find highly convenient and time-saving. The Company did everything to make the app's interface design easy-to-grasp from the first glance. At the same time, the software allows fast photo transfer from iDevices to any other types of electronic devices with access to a browser. There are numerous cases how Photo Transfer WiFi app can sync dozens of pictures in minutes. In this post, we would like to review additional options that Photo Transfer WiFi app offers and how you can share and send photos through iMessage, e-mail or Skype and synchronized Notes. But most importantly, you can get instant access and share selected pictures folder on iPhone or iPad.
Common Use Case Review
Let's look at a simple example how the Photo Transfer WiFi can be used for regular photo sharing.
Hannah and Amy have visited a prom party of Amy's brother. Amy took over 200 photos with her iPhone, but she didn't get a chance to send them to Hannah. The next day, the girls met at lunch to discuss the event and they did the heavy photo transfer in minutes.
a)    Hannah had her notebook with MS Windows;
b)    Amy initiated the Photo Transfer WiFi and emailed the link to Hannah from her iPhone, allowing access to the "Prom Party" photos folder;
c)    Hannah copied and pasted the link into Google Chrome and started the folder download;
d)    Hannah and Amy had their "girls talk" eating their lunch while the app did the 200 photos syncing.
Using the same simple method described above, user can send a link with access to his selected photos folder on his iPhone or iPad via Skype. If both users are lucky owners of the iOS and Mac electronic devices, then the link can be sent via iMessage or it can be synchronized through Notes.