How to Create an Electronic Signature using Various Apps?
Reading Time:
3
minutes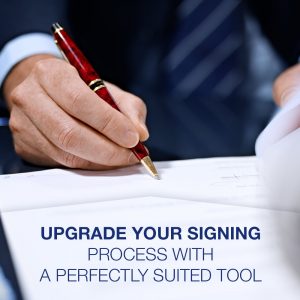 At first, humanity needed paperwork to keep record of resources or display important historical moments. This quickly turned out to be a chore, but we actually didn't have any acceptable alternatives. However, the clock is ticking and technologies are forging ahead. Since paperwork appeared to be mostly a burden, we have thought of some instruments for minimizing this bureaucratic process.
The number one in the list of top paperwork optimization tools is electronic signature software. Its primary function is to sign documents online, such as PDF files. ESignature is a great paper free solution that liberates you from print-and-scan routine. Let's figure out how to electronically sign documents and define the tool that suits you best.
KeepSolid Sign how-to guide
We are quite certain that KeepSolid Sign will become a perfect solution for you. Judge for yourself. Since its official release, it's only has passed 12 days, and the app already allows you to collaborate with your team and partners and to create an electronic signature with any device, features highly secure encryption options, is designed to improve your document workflow, and contains useful tips. This is how it basically works:
Open the KeepSolid Sign app

Create an eSignature and initials right there

Click

Add document

For signing, go to the relevant page and click the eSignature button

Choose what fields you want to add: Signature, Initials, or something else

Appoint signers to the document

Put the signature to the appropriate place

Save the file

Send your doc to other participants
You have a couple of options on how to add a document for eSigning. Firstly, you may add it directly to the app from a number of cloud storages: Google Drive, iCloud Drive, DropBox, Evernote, OneDrive, Box. Secondly, you can scan docs with camera on iOS or Android or load a picture of it from all and any places: gallery, email correspondence, etc. Thirdly available for iOS is a Drag&Drop function so that you may import PDF-docs from Files right to the Documents page.
Other options for creating an eSignature
There is a number of various apps with different quality and functionality. Some of them are extensions for browsers, and some are native applications. However, at the end of the day not all apps for eSigning turn out to be exactly what you need. So you will have to choose the most convenient and well-thought-out one.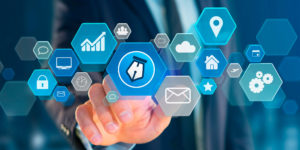 For instance, in a preinstalled Preview app for macOS, you can only use Trackpad or iSight Camera to sign documents online. You open your document in Preview and after that you have 2 options: 1) you can create your signature on Trackpad, no mouse use; 2) or you write your signature on a white paper, and scan it with iSight Camera. That's all. It also seems to be not so convenient and flexible, as you may sign documents only on the macOS platform.
Of course, there are lots of applications similar to Preview. But such apps still need paper in use sometimes, or don't allow you to collaborate with your partners and colleagues. They might not have sufficient number of cloud storages or lack some of the document import features. If you want to learn more, please check out our detailed comparative analysis of competitors. All in all, you'd probably like to choose the best solution on the market, and it may very well be KeepSolid Sign.
Creating electronic signature is easier than you think. Download KeepSolid Sign and upgrade your signing process.