What is Data Visualization and Why is it Important?
Reading Time:
3
minutes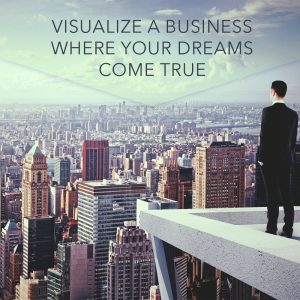 As they say, a picture is worth a thousand words. In support of this statement, there is an example of one medical study. It shows that if there is only text in a user manual, we will absorb about 70% of the material. But if we add to this information some pictures, the insights will become more obvious and our brain will process 95% of the data. What's the secret? The answer lies in a data visualization which may turn boring numbers and letters into aesthetically pleasing visuals, making it easy to perceive and remember the information. Let's take a closer look at its definition and why it is a matter for all who want to simplify their way to success.

How to achieve it?
In plain language, data visualization is a presentation of information by means of graphical charts, figures, and bars. It allows you to understand your best next steps with less time and hold your audience's interest longer. Without the right tool, it may seem a real challenge for the majority of enterprises.
This is where our productivity app, Roadmap Planner, comes in handy. This tool offers you a number of features that will help you to make the right decisions at the right time. It is a much-needed tool for the strategic planning which represents a simple, user-friendly approach to obtain useful guidelines by sharing your visual and interactive document with a team.
We recognise that a great number of tasks and works you should perform to achieve your goals is difficult to constantly keep in view and you may be easily confused. A professional help is needed to navigate through all of them. That's why we are here to clear things up.  
Top 3 benefits Roadmap Planner offers you to effectively visualize your data
Customizable timeline
As we mentioned above, people handle data more quickly through its visualization. However, it is important not to go too far. While preparing to display your vision, try not to make your presentation overwhelming with too much details. Roadmap Planner will help you to forget about ineffective and messy timelines. Now, your ideas and insights will never go unnoticed in text-filled slides or cluttered visuals. Customizable timeline allows you to accurately arrange all your tasks, goals, and milestones. Gantt chart structure gives you an opportunity to instantly pinpoint some possible omissions or inaccuracy in the workflow and fix them in time without letting this confusion affect your business.
Easy, convenient, and time-saving solution
For instance, you are a project manager and use Excel to develop your business strategy. Soon you'll have to demonstrate the results of your work to C-level executives. For this, your plan should be replaced to let's say PowerPoint or other similar tools. But what if you don't have enough time to mess with this task? Try Roadmap Planner to minimize your efforts and create an informative visual presentation in a matter of minutes. With its sought-after features, Presentation Mode and Presenter View, you can easily share all the details of the document, such as completed tasks, important milestones, and your plans for the next quarters or even years, with your team and executives.
Say No to chaos
Spreadsheet is still widely used among employees to perform their work, as well as among top managers to develop their strategy. However, as the practice shows, it is really not the best tool for this and may even be synonymous to the chaos. Since we understand how important the accurate performance of these tasks is to reach goals, we develop Roadmap Planner. This productivity app gives you a great opportunity to visualize, schedule, and monitor the progress of the whole project. In case you need to focus on its structure without getting lost in the content, use the Outline View feature.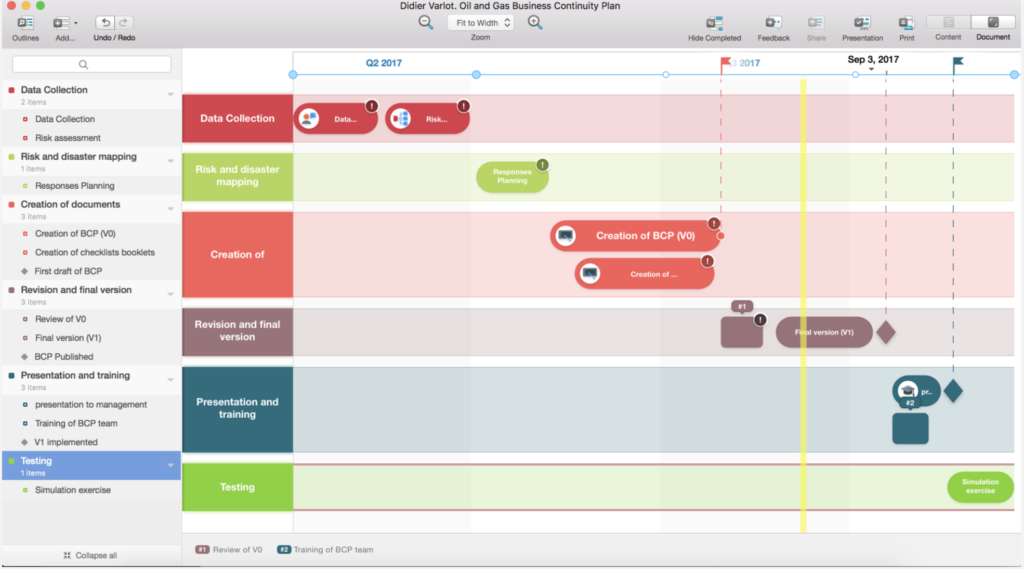 A few words to sum up
Today businesses are overflowing with valuable information. However, to visualize it in a way that will be clear for executives, developers, and other stakeholders, is a true challenge for the most of app developers. But not for the KeepSolid team. Our feature-rich app lets you to easily and engagingly present your strategic vision, direction of the company, upcoming tasks, and resources that are required to implement them.
Want to stay on the same page with your colleagues? Be focused on achieving the final goal? And as a result, be able to more quickly reach the winning results?
Download Roadmap Planner right away because the app will provide you great assistance on your way to success.