How to download your Photos from iPhone/iPad fast
Reading Time:
2
minutes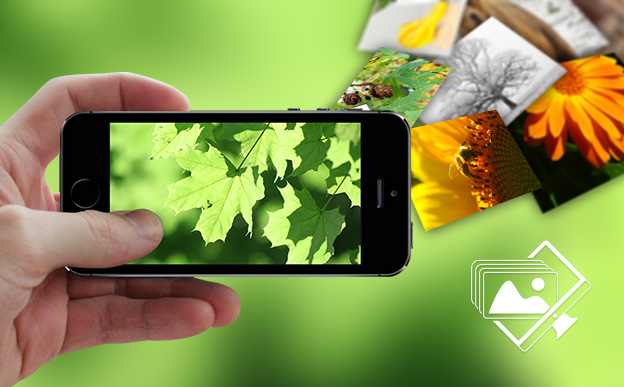 Don't you just love taking photos, finding the exclusive views of nature or to take photo-shoots of your life-partners, family, children, and friends? In the past 10 years, we have seen a grandiose jump in digital photo industry. The industry manufacturers work day and night to supply us with the best photo shooting tools, but majority of people take photos with their favorite iPhones and iPads. There is only one issue to solve which is downloading and storing your pictures on computers, to continue to make new personal photo shoots.
What is Sync Photos To Storage App?
Developed by New York based company, Simplex Solutions Inc., Sync Photos to Storage has gained its reputation thanks to the app's simplicity, attractive easy-to-use interface and high level of utility. Thousands of people use Sync Photos To Storage every day, finding it extremely useful. The application offers an easy and fast photo transferring options, ensuring that your photos are stored safely to your computers.
Why use Sync Photos To Storage?
Aside from the fact that Sync Photos To Storage is extremely useful application, it fully supports the widely used operational systems such as Mac, Linux and Windows. It means that you don't have to figure out how to download your photos from your iPhone or iPad to any computer.
Imagine you have hooked up your computer with cable, but at the same time, it's almost impossible to figure out which photos have been downloaded already and stored. At this point, Sync Photos To Storage comes in very handy because the application figures out on its own which photos require to be backed up. The transfer can be easily done from your iDevices to your Mac, Linux or Windows without any troubles whatsoever.
Primary Benefits of Sync Photos To Storage
Sync Photos To Storage is universal software.
It can be used for iPhones and iPads.
Sync Photos To Storage works with any desktop platform.
It supports Mac OS X, Linux and MS Windows via free desktop client app.
The app allows to save full resolution photos and HD videos.
Transfer all your photos from Camera Roll in one easy tap.
It detects automatically which photos were already saved on the selected storage.
Sync Photos To Sync offers Dropbox support.
As you can see, the use of Sync Photos To Storage is highly beneficial. A straightforward easy to use app's interface and moving photos in one tap does its job. The application will detect automatically which photos have been backed up already on a particular storage and the ability to use your favorite iDevices with any selected desktop platform including Mac OS X, Linux, and MS Windows. Sync Photos To Storage is an intelligent app that thousands of customers find extremely useful.