Electronic Signature in the US | What Does the Law Say About It?
Reading Time:
5
minutes
How do you imagine a business person in the US? Perhaps, you think them to be like those Wall Street guys from cool movies. Sitting in their modern offices on the top floor of a skyscraper and discussing strategic development with their partners. They are wearing lavish Armani suits, their phones constantly blowing up with business calls. These guys always know what they're doing and they surely make a lot of money.
However, in the real world, nothing comes easy to entrepreneurs in the US. They have to work hard and keep learning a lot about the law, business, and productivity technologies day by day.
Electronic signature serves as a great example of a technology that is indispensable in business. Not surprising really, as it enhances business workflow, speeds up the sales process, and saves companies' money. Among the key questions about e-Signature in the US are its legality, validity, and terms of use. Today KeepSolid Sign team prepares for you a detailed guide to the e-Signature law in the US. Let's check it out!
Try KeepSolid Sign - the first e-Signature tool that supports Apple Watch
14-day FREE trial
Legality of electronic signatures in the United States
To get things straight, e-Signatures in the US are absolutely legal and court admissible and their legal model is called Open. As we've already mentioned in our previous article about the electronic signature legality by countries, Open means that you won't need any extra evidence to support your e-Signature in court. Also, this means that there are no extra conditions for specific types of e-Signatures and their levels of security. In lay terms, the regulatory system of e-Signatures in the US is more simplified, while in the EU it is complex and multi-level.
In the late 1990s, online transactions became a norm in the US, causing the need to legalize e-Signature solutions. It took about 5 years, and since 2000 electronic signatures in the US are regulated by two legislative acts: E-SIGN and UETA.
The regulatory system of e-Signatures in the US is more simplified, while in the EU it is complex and multi-level.
Click To Tweet
What is UETA?
Back in 1999, the National Conference of Commissioners introduced the Uniform Electronic Transactions Act (UETA). UETA is a state law that has been adopted by 47 US states, Puerto Rico, the Virgin Islands, and the District of Columbia. UETA has become a legal framework for states to create their own laws on e-Signatures. New York, Washington, and Illinois are the only states that implemented their own statutes pertaining to e-Signature.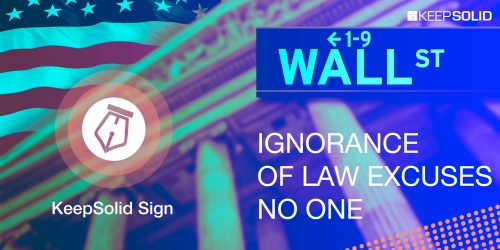 What is the E-SIGN act?
Just a year after the adoption of the UETA, in 2000, the congress passed the Electronic Signatures in Global and National Commerce (E-SIGN act). The E-SIGN act is a federal law that has established the fact that electronic signatures have the same legal status as the handwritten ones. The E-SIGN act applies to every state.
Similarities between the E-SIGN act and UETA
The E-SIGN act and UETA have lots in common and complement each other in many ways. Both have 4 key requirements to recognize your e-Signature as valid in the US:
Intent to sign

. You as a signer have to express a clear intention to e-Sign the document. For instance, you can do so by drawing your signature yourself or by  clicking the

I agree

button.

Consent to do business electronically

. You and your partners have to consent to close the deal and do business in the electronic form. This can be done by including an additional clause in your contract. This clause may sound like

The parties agree to sign this document electronically.

Association of signature with a record

. There has to be an associated record that displays the process of signing. In lay terms, there has to be the history of changes in the document (audit trail).

Signed copies

. Your e-Signature software has to provide you and your partners with the copies of the document.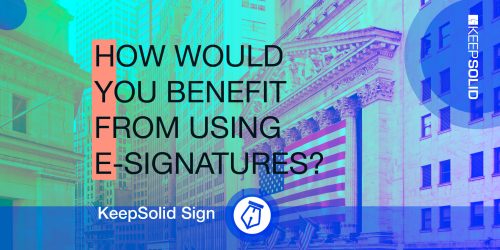 Also, there is a list of documents that are illegal to e-Sign according to the E-SIGN act and UETA. These documents have to be signed only manually:
Property transfers

Creation and execution of wills

Adoption, divorce, and other areas of family law

Uniform commercial code

Court documents

Codicils and trusts
Differences between the E-SIGN act and UETA
The differences between these 2 laws are quite insignificant: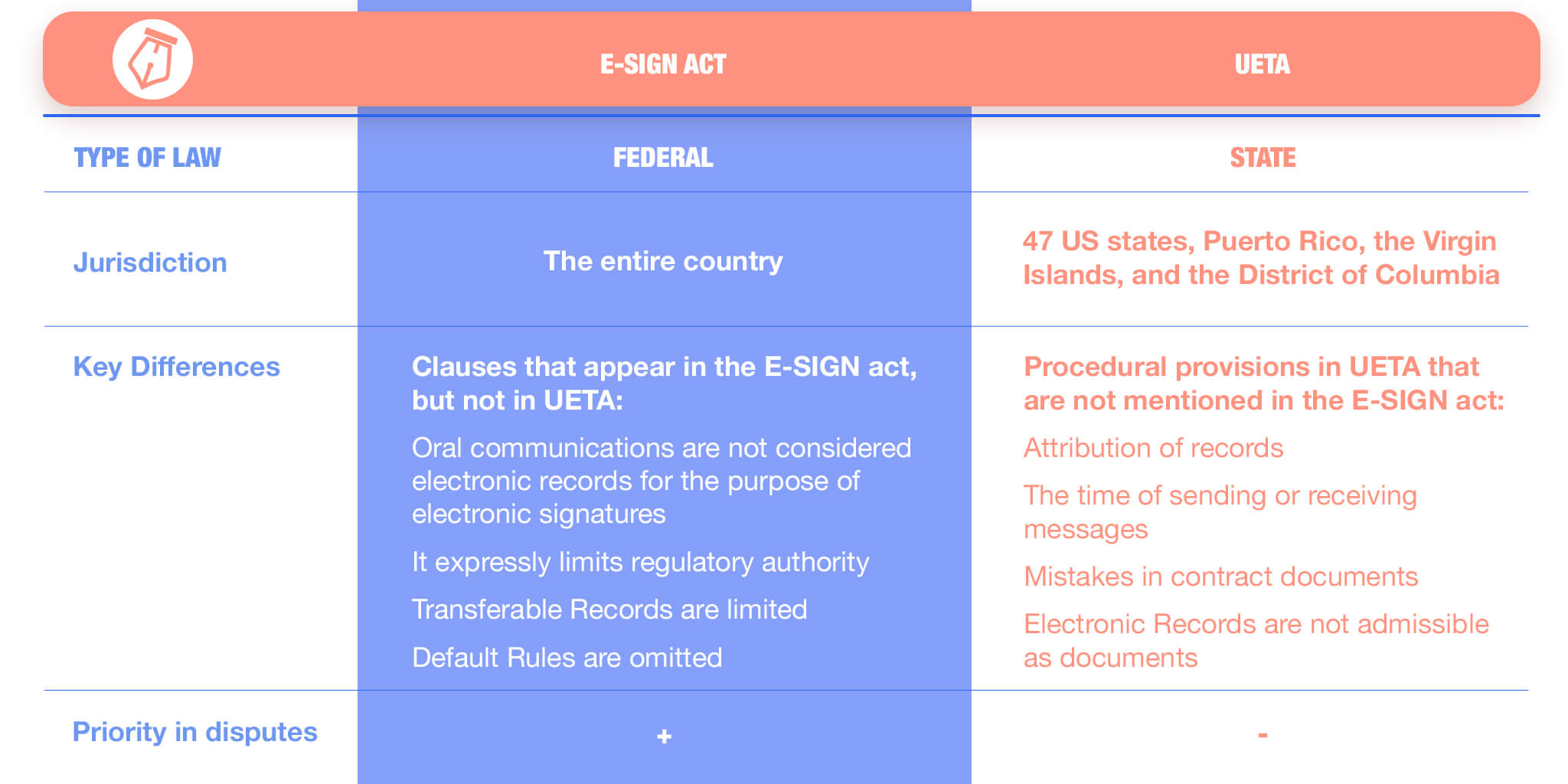 Legality of electronic signatures in New York, Washington, and Illinois
New York, Washington, and Illinois states haven't adopted UETA. The governments of these states have enacted their own state laws. They are as follows:
New York.

In 2000 the state of NY adopted the Electronic Signatures and Records Act (ESRA). Among additional New York electronic signature requirements was the introduction of the

electronic facilitator

. The NY Office of the Information Technology Services assumes this role. This means that this department verifies and controls all the New York electronic signature solutions. The department also publishes guides to implementation of e-Signatures under the ESRA.

Washington

. In 1999 the state of Washington adopted the Washington Electronic Authentication Act. Its key goals are to minimize frauds, ensure security of electronic workflow, and facilitate e-Commerce. The Secretary of State licenses and controls the usage of e-Signatures in Washington. Among its extra regulations are mandatory verification of e-Signature solutions and their periodic compliance audit.

Illinois

. In 1999 the state of Illinois adopted the 5 ILCS 1 75/1-101 law. Unlike all other US laws, this act favors e-Signatures with advanced levels of security, called

Secure Electronic Signature

. An e-Signature tool is deemed secure if: 1) it is a digital signature; 2) it is applied in a trustworthy manner and all the parties agree that it is

secure

.
Summary
That's all for today! We hope that our article helped you to understand all the pitfalls of e-Signatures use in the US, and you are now ready to close your deals in the electronic form. You definitely should try this, as they can enhance your business workflow, speed up your sales, and save your company's money.
For instance, you can start by downloading KeepSolid Sign. It features easy-to use interface, enhanced level of security, offline mode, and a set of collaborative capabilities. Our app offers 14-day FREE trial, during which you can try all its premium features. So, why don't you take a look at KeepSolid Sign now?