Electronic Signature Template, Or Are You Using KeepSolid Sign Right?
Reading Time:
4
minutes
Is the document flow in your company as efficient as it can possibly be? Have you already embarked on the path to its digitization by implementing an e-Signature tool? Hopefully, your answer is positive. Why? Cause with a reliable electronic signature software like KeepSolid Sign, preparing your documents for signing is no longer a slow and tedious process. You save time, become more productive, and, all in all, you save money.  
But are you sure you are using your e-Signing app to its full potential? KeepSolid Sign provides many digital signature features. However, some of them, especially the ones that can make your document flow even faster and more efficient, can be not quite obvious. So let's bring this time-saver to light – the Templates. Check out this piece for an overview of the feature and how you can benefit from it.
Does everybody need electronic signature templates?
The honest answer is, It depends. If, say, your documents are of non-standard form, or the terms of your agreements vary from client to client, resulting in significant changes in the contract forms, then using templates might be optional here.
However, rare business uses completely unique documents every day. More often it is a predefined template of a document, used recurrently, i.e. the same contract signed multiple times by different clients. Be it an NDA, a service agreement, etc., you only need to fill in the appropriate blanks, put a date, signers' names, and that's it.

So, if your work involves typical documents with only slight text variations, day in day out, then the answer is Yes, templates is exactly what you need. Avoid the hassle of adding the same annotations to the same contract afresh each time. Templates will minimize those recurring moves, speeding up the whole process. Why not use this opportunity?
With e-signature software you save time, become more productive, and, all in all, you save money.
Click To Tweet
How to create a template in KeepSolid Sign app?
First of all, you'll have to load your document to KeepSolid Sign and add the necessary annotations (these can include text, date, electronic signature fields). In case you're not yet familiar with the process, check out our Knowledge Base for document management.
Once you're finished and all the required fields are in place, proceed with the template creation itself. You have 2 options here:
Create a template from an already existing document on the

Document

tab. Just click on the document you need, and choose

Create template

in the drop down menu.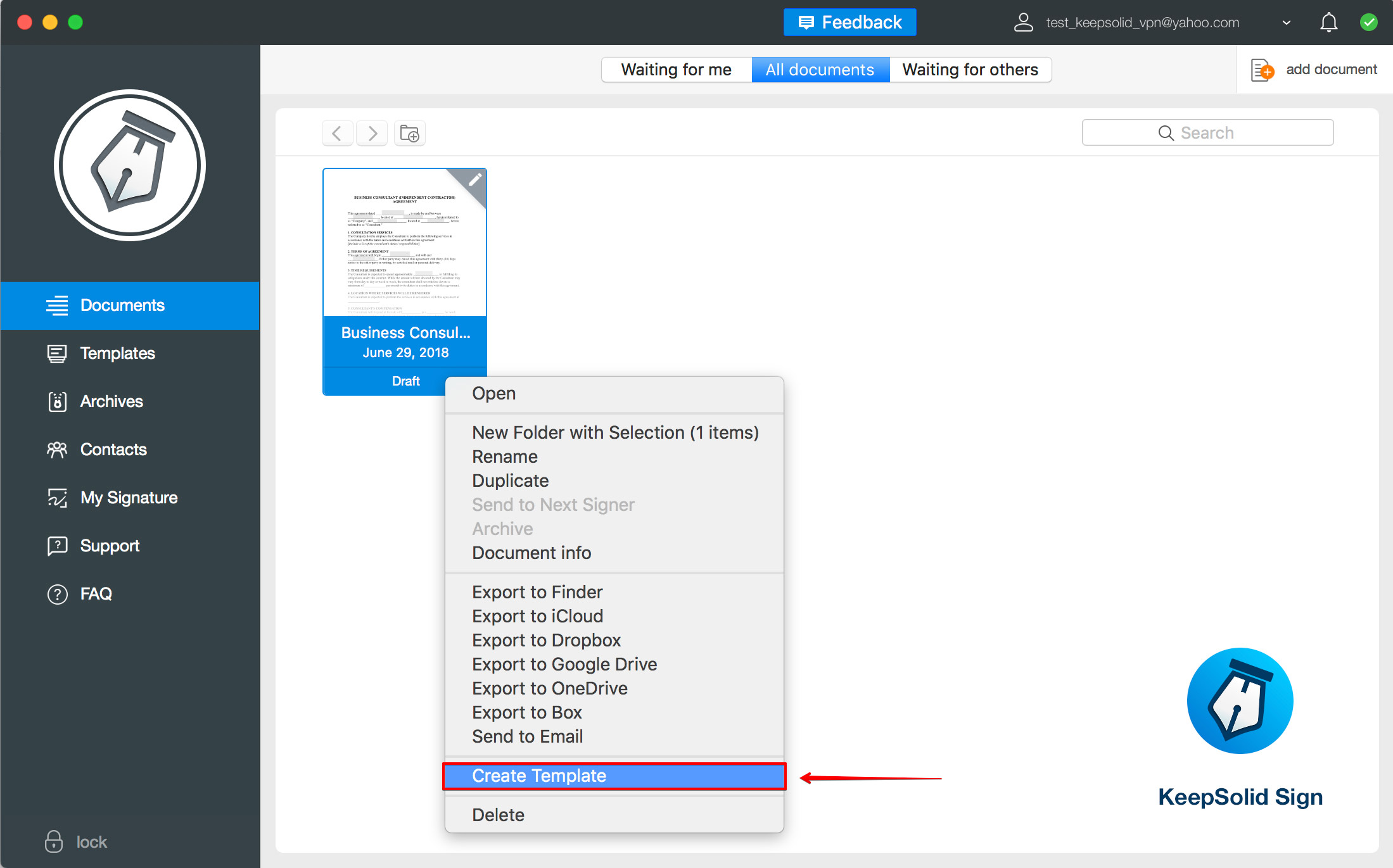 Or, you can click

add template

on the

Templates

tab itself, after which you will be suggested to choose from the documents you have.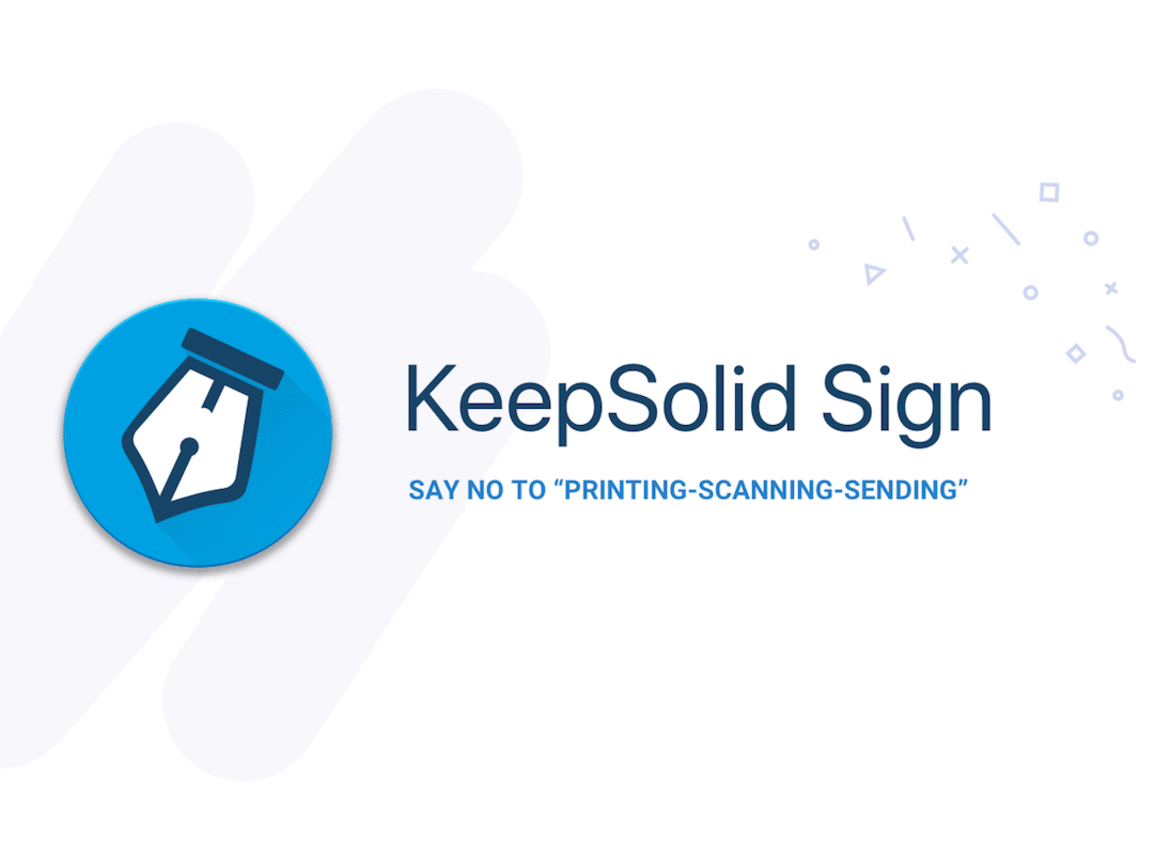 After that, your document appears on the Templates tab and is ready for further perusal. As easy as that!
How to work with templates
Ok, you've created a template, what's next? By definition, a template misses some edits before it becomes a finalized document. So, what you need now is to put the finishing touches to your document: add assignees, those who will fill out the boxes of your document, add/remove some annotations, or put your electronic signature if required.
Here's a short walkthrough on how you can edit your templates with KeepSolid Sign:
Open the required template document and click "Use" in the top right corner.

Edit all the annotations required (e.g. insert text, appoint signers, etc.)

When your document is good to go, simply click Send.

Go back to the template if you need to customize it for another signer, and repeat the process.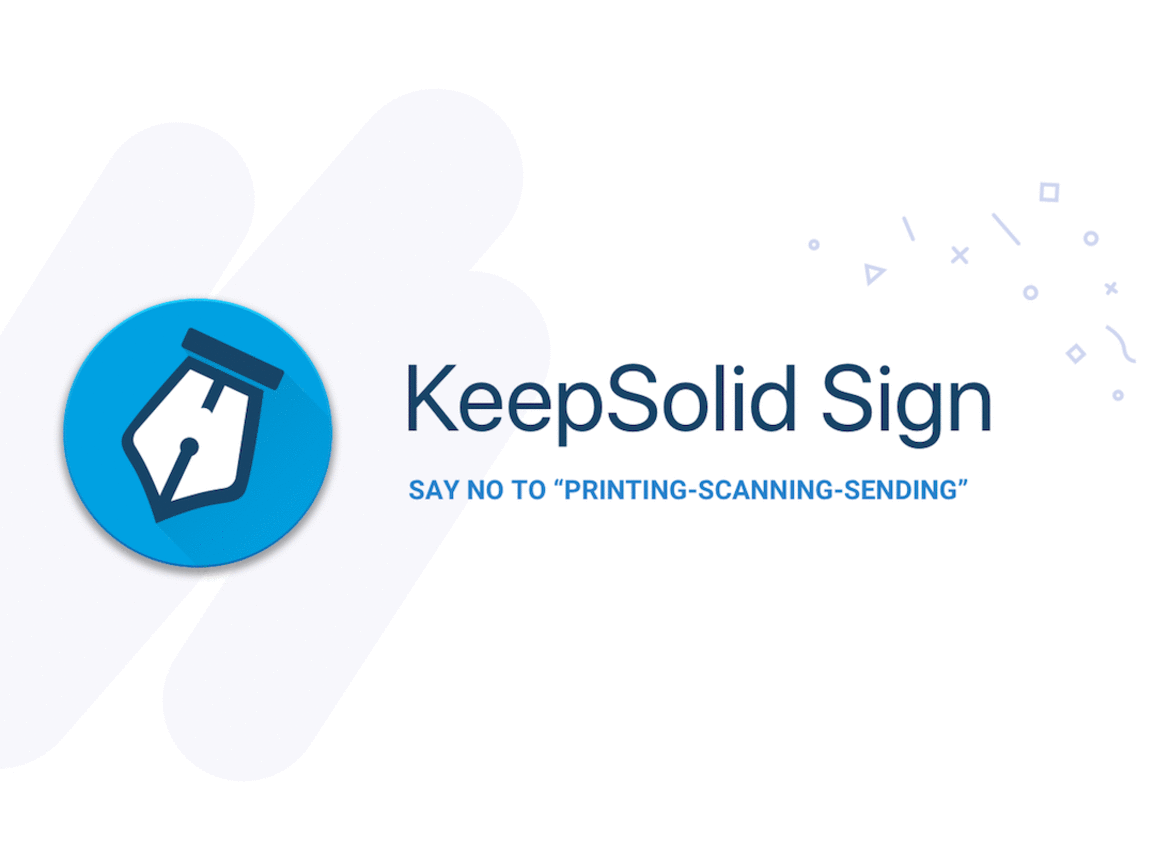 Note: If you close the edited template without sending it, it will be saved as a draft on the Documents tab of the app, so you can continue working on it later.  
Bottom line
Going paperless and using a trusted electronic signature app like KeepSolid Sign will definitely speed up your workflow, especially if you streamline your e-signing process with Templates.
Have any tips on how to make a document flow more efficient and wish to share them with us? You are welcome in the comments section below!