Building a Goal-Oriented Portfolio Roadmap
Reading Time:
3
minutes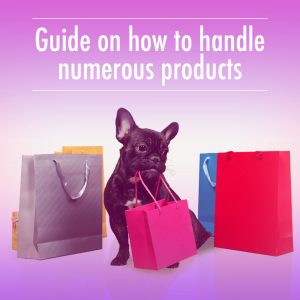 It is common for a business to provide multiple products. Apple's phones, tablets, and computers; Louis Vuitton's handbags, shoes, and accessories; Ford's sport and family cars. The planning process for such multi-product companies becomes somewhat more complicated, gets an additional dimension, if you wish. It has to take the links between products into account, as well as some other specifics. In this post, we offer you a comprehensive guide on how to build a goal-oriented portfolio roadmap with multiple products in mind.
Starting with the basics
GO (goal-oriented) Portfolio Roadmap is the perfect way to visualize a complicated web of interrelated tasks that a multi-product development is. Just ask any manager who has an experience of trying to keep track of such development with an unconsolidated and unorganized set of tools! Not only does GO PR gather all the crucial information within a single document, but it also puts the development into the context of global goals instead of short-term tasks. It makes you ask why? before how?
For this reason, you want to have a clear understanding of what you are trying to achieve prior to building a plan. The roadmap can give you a clear vision of the path ahead, but to choose the shortest route, you must first know the destination. This takes a whole lot of brainstorming and scenario analysis, and builds a backbone of your company's mission.
Taking further steps
After you know what each of your projects is supposed to accomplish, it's time to build a roadmap. We believe that Roadmap Planner suits this task best, since it allows to vividly visualize your products using a timeline. Try doing that with a spreadsheet or a list!
Now, let's say, you are an IT developer and you are working on two apps. One is a tourist routes guide and the other is a hotel search.

You want to determine key sub-goals that have to be met by each project. For example, development steps, cost estimates, customer acquisition, etc.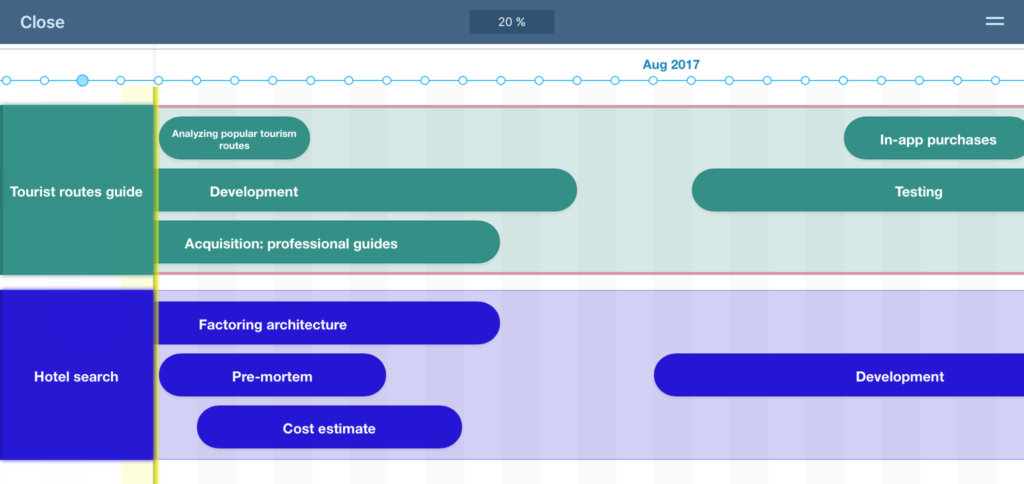 Finally, and that's where Roadmap Planner shines most, it is important to take into account how your projects correlate with each other. After all, you don't operate in a vacuum, there are a lot of interrelations and external factors you should consider. For example, you might have a small development team, and it can only work on a single product at a time. So the major development stage of the second project will only start when the first product is nearly completed.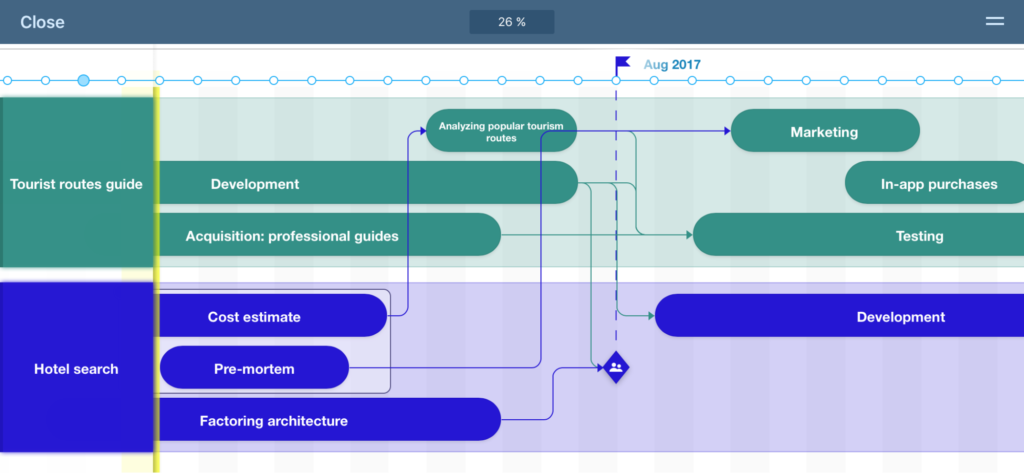 Voila! You have your business plan for the next couple months. You can easily extend the time period and make the roadmap as detailed or brief as you need. Add milestones, define dependencies, set scopes – whatever you might need for building a portfolio strategy, Roadmap Planner has it.
The further your projects get into the development cycle, the more complicated it will be to keep track of them and not lose the big picture out of sight. However, a roadmap makes global goals clear and daily tasks comprehensible. It is an ultimate tool for multi-product companies and a great aid for a busy manager or a C-suite.
We hope that this short guide explained how to set up a GO Portfolio Roadmap. If you still have any questions, don't hesitate to contact us! And of course, download Roadmap Planner if you haven't already and try all its premium features in a free 21 day trial.