How to Protect Your Electronic Signature Workflow?
Reading Time:
2
minutes
People are so accustomed to paper usage that they mistakenly think it to be much safer than electronic workflow. This is somewhat odd, seeing how the Digital Revolution has begun in the late 1950s. It would seem that the myth about the insecurity of electronic signature tools should have already been debunked by now. One would expect that working with paper would almost be considered a bad habit today.
So, let's say you accept this trend and decide to start your paperless transformation with a small tool like electronic signature service. Before choosing a specific eSignature software, you might be wondering how, and if, you should additionally protect it. Our team shall answer this question and debunk the oddly persistent myth about the insecurity of electronic signature. Check it out!

How do electronic signature providers protect your private data?
Every e-Signature provider has its own basic security features. In order to review the matter more specifically, we'd like to take our e-Signature software, KeepSolid Sign, as an example. Its security features are as follows:
We use

PGP and AES-256 encryption

. This means that your sensitive data is safe not only on our servers, but even during the transmission.

Our eSign tool features

peer-to-peer architecture

. Thank to it, our app guarantees breach and leakage resistance to users.

We

don't store your enciphered data on one server

, distributing it over several units instead. For hackers to compromise your data, they'd have to breach all our servers at once. Which is quite improbable, to say the least.

KeepSolid Sign applies

https-secured channels

and

validated servers

for transmitting your data. This ensures you don't have to worry about man-in-the-middle and DDoS attacks.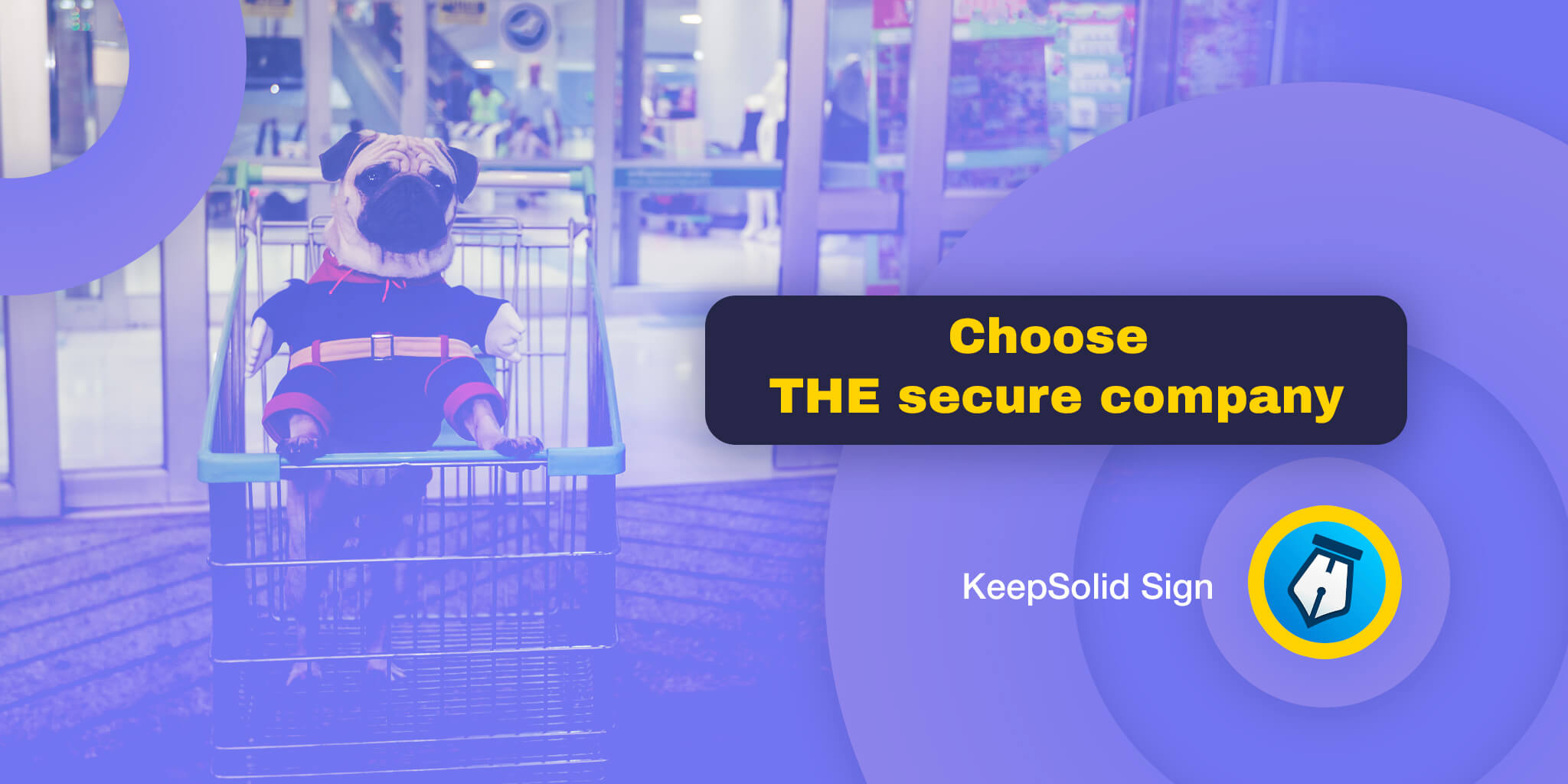 Also in our app's settings you can find some additional protection options. These are auto-lock settings for protecting your KeepSolid Sign account when you're away from your device. You can select any of the options below:
Lock when sleeping

Lock when the screensaver starts

Lock when switching users

Lock after the device is idle for some time.
The key step in protecting your eSigning process is choosing a secure eSignature service provider.
Click To Tweet
Bottom line
So, does electronic signature software need to be additionally protected? Our answer is No, it doesn't. The security of your tool depends only on your e-Signature provider. That's why you should choose a tool with advanced level of security, like KeepSolid Sign. The key step in protecting your eSigning process is choosing a secure eSignature service provider.
A software with an advanced level of security is a self-sufficient tool which successfully protects your sensitive data. Of course, you should also take precautionary measures like avoiding unsecured WiFi networks, creating different passwords for your accounts, updating your software in time, etc. But these are the standard measures for protecting your device as a whole. Choose KeepSolid Sign and benefit from the unmatched security.