How to Keep Signing Anywhere, Anytime
Reading Time:
3
minutes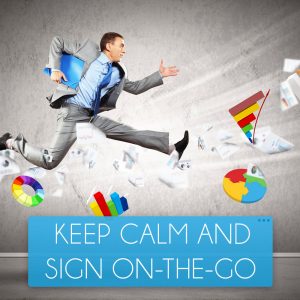 Time is the most far reaching resource you may have in business, and in the majority of cases you actually don't have it. The loss of time means the loss of money and that's why it is so important to minimize it. You know an old adage, "We all make our own beds." Sure, we have to take responsibility for our decisions and actions, though we can't always influence every situation. Or can we? Let's find out!
Your signature is a small but indispensable gear in the machine of your business. Its significance may be unclear until you lose the immediate possibility of using it, like when there's no internet connection or no fax. In the dynamic and fast-evolving world you can never know which moment you'll be required to sign something. Or, you might find yourself in the need to sign a doc quickly, and the out-of-date method of "print-sign-scan-send" takes too long. That's why this article is about various unexpected circumstances and how to not stop signing process in a rush.
Chief's adventures
In order to show how the inability of immediate signing can put the brakes on your business, we've prepared 2 examples which may happen to you. Check out the following:
In the plane.

Quite a common scenario. Imagine, you are at the airport, say, on a business trip. You are going through check-in desk, airport customs, you get your seat. Suddenly, the very moment you have to turn on the off-line mode, you receive an email from your substitute with a cargo contract which has to be signed till 7pm. Failing that, your raw materials won't be delivered to the storage building in time and the production will stop. Your plane arrives at 6:55 pm.

On the vacation. It's been a long time since you've last allowed yourself some dearest exotic trip. You're going to meet foreign lifestyles, become one with nature, and do something you've been dreaming about for a whole life. Maybe you are in the Landmannalaugar, the Highlands of Iceland, or you've just reached the summit of Mount Everest. Who knows? What these places have in common is that mobile phone providers hardly work there. No WiFi, no faxes. But the scenario is the same as in the first example. The eleventh-hour you receive an email and the one thing you manage to do is download a contract.
Are these situations really uncontrollable?
These situations are no fiction stories, they are definitely possible and can happen exactly to YOU. What are you going to do then? Panic and run around searching for a fax? Or give up claiming you can't change anything? That cat will not jump. Business can't stand excuses. Fortunately, today is the time of electronic signatures. They have come into the picture not long ago, but have already become popular. You have to choose the best one, so let's have a look how KeepSolid Sign can handle those incidents.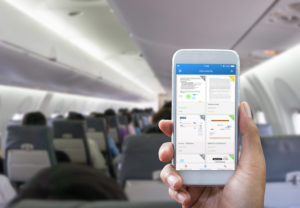 As you could have noticed, not having enough time to look for a fax or an internet connection is a common issue. E-Signature services would have helped in the aforementioned examples. Now you don't have to dally. With KeepSolid Sign, the only thing you need is your smartphone.
Moreover, our app stands out of the crowd even in situations when the internet connection is weak. We offer an offline experience with most of the standard features available. Import documents from your device, add your signature or initials, save it. Done! As soon as you have the internet connection, send it to addressee and that's all.
Nobody wants to linger, and with KeepSolid Sign you won't have to. Download it right away and don't let any accidents affect your business. Hurry up while it's still in beta and FREE.