KeepSolid Phones is the answer to all your communication needs
Reading Time:
3
minutes
Sharing your personal information right and left doesn't always make sense. If you do so, your phone will be soon flooded with spam messages and you will be tired out by tons of cold calls. And this is the most positive scenario.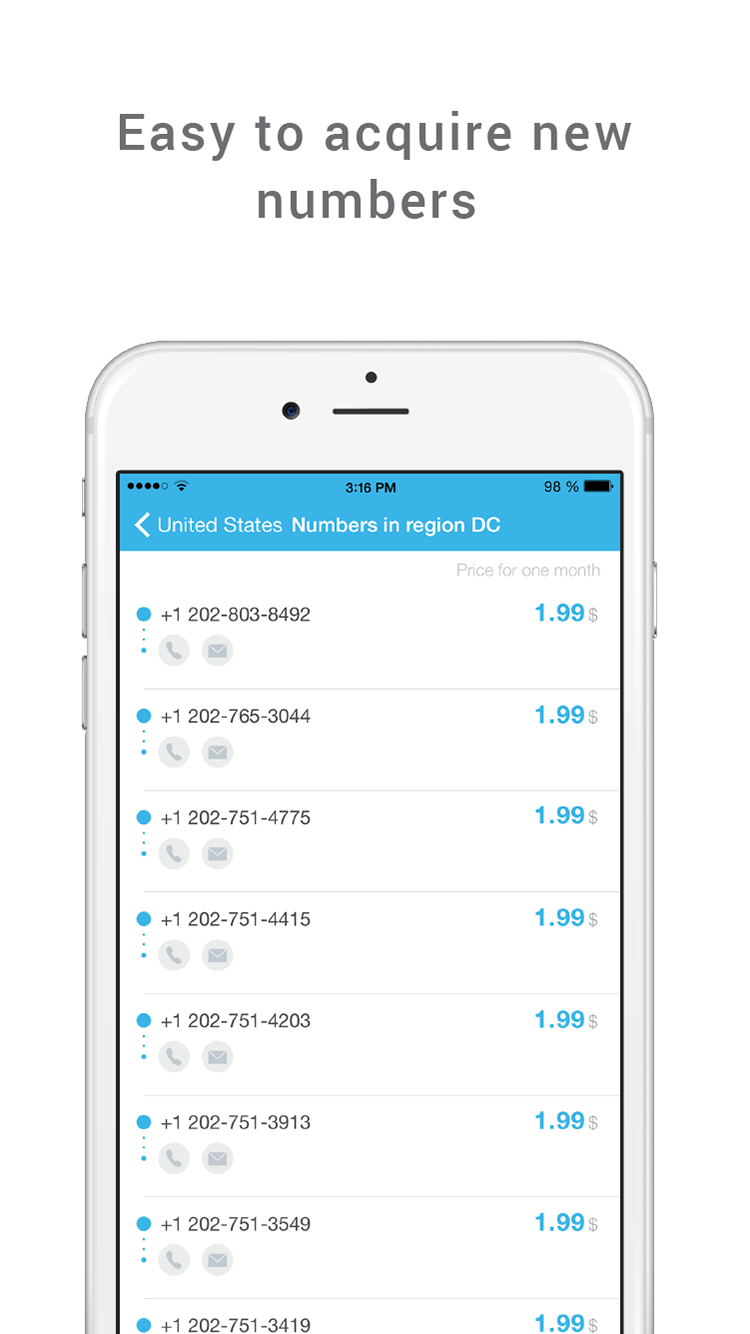 There is no need to keep two, three or more cell phones any more. Now, you are able to have a single cell phone with separate numbers for each project or client. With KeepSolid Phones, you are able to separate various fields of your life and rid yourself of tiresome vendors. Get different virtual phone numbers for your private life, for work, or for cases when you need to post your contact information to the web. Using this app, will help you to avoid annoying spam, marketing, and nuisance calls, as you can nuke virtual numbers with the tap of a button when you are done using them.
KeepSolid Phones gives you accesss to phone numbers in more than 30 countries, including the USA, the UK, Australia, New Zealand, Brazil, Bahrain, Cyprus, Canada, France, Hong Kong, Israel, Mexico, Spain, Japan, and others.
Dispose your temporary number at any time
The KeepSolid Phones app is a sound investment for your short-term projects. The app will generate separate throwaway numbers e.g. for job or roommate search, online dating, selling your old stuff, filling out web or registration forms, and for travelling.
– short-term projects
Our disposable untraceable phone numbers will be perfect for cases when you need to contact someone only a few times, and you are not sure you want them to keep your personal contact details.
– online registration
Communicating via KeepSolid Phones, you will never be traced back to your real phone number. Now, you are able to sign up for Craigslist, Airbnb, and any other online services but without giving up your privacy.
– vacation
Our service is a perfect recipe for peace of mind while you are traveling. You can get a virtual number with a local area code to book a table in a restaurant or to call a taxi at the same rate as local carrier services.
Our service gives you the ability to create as many disposable untraceable phone numbers as you need, so that you can send messages or make calls from around the world.
If you need to keep the virtual number
KeepSolid Phones is a great app for remote freelancers and for projects where you may be out of the country. With our app, you will expand your business internationally without leaving your desk.
If you are a lawyer, a doctor, a sales promoter, or an HR recruiter, KeepSolid Phones is a perfect tool for you. Our app allows you to be on the line anytime and anywhere, so your clients or colleagues can easily reach you, especially for urgent matters, without paying very dearly. This important option will help you to reinforce your clients' loyalty and boost their confidence in your business.
Leave pesky roaming fees, additional SIM cards, and signing contracts behind – it is all possible with KeepSolid Phones. Now, you can enjoy smooth, crystal clear, and pay-as-you-go communications, no matter where you find yourself.
Get KeepSolid Phones numbers for your iOS device right away. The Android app is in development, and will be available soon. Stay tuned.