KeepSolid Sign Closed Beta is Over, Here is What We've Learned!
Reading Time:
3
minutes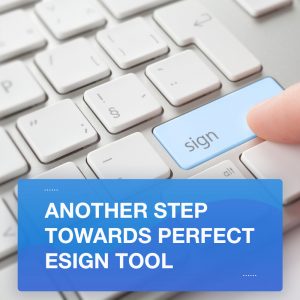 Our products are our brainchildren. Like bird parents are always nervous about nudging their kids out of the nest, so are we about showcasing a new product to public. But it has to be done, just like a bird must first test its wings before soaring to the blue sky. We gathered ourselves and have recently conducted a closed beta test of our newest product, KeepSolid Sign. It turned out to be an exciting adventure and today we are ready to share our experience with you.
For those of you who haven't heard about KeepSolid Sign yet, it is a tool for signing and sharing documents online, instead of a "print-sign-scan-send" routine. It is especially appealing for businesses or entrepreneurs who regularly have to sign a lot of documents or to do this on-the-go.
Why and how
We have set a number of goals:
Get feedback on KeepSolid Sign. How it looks and feels, how easy it is to use, what electronic signature tasks it solves.
Learn customers' perspective on our competitors, their strengths and weaknesses.
Define our user's Persona.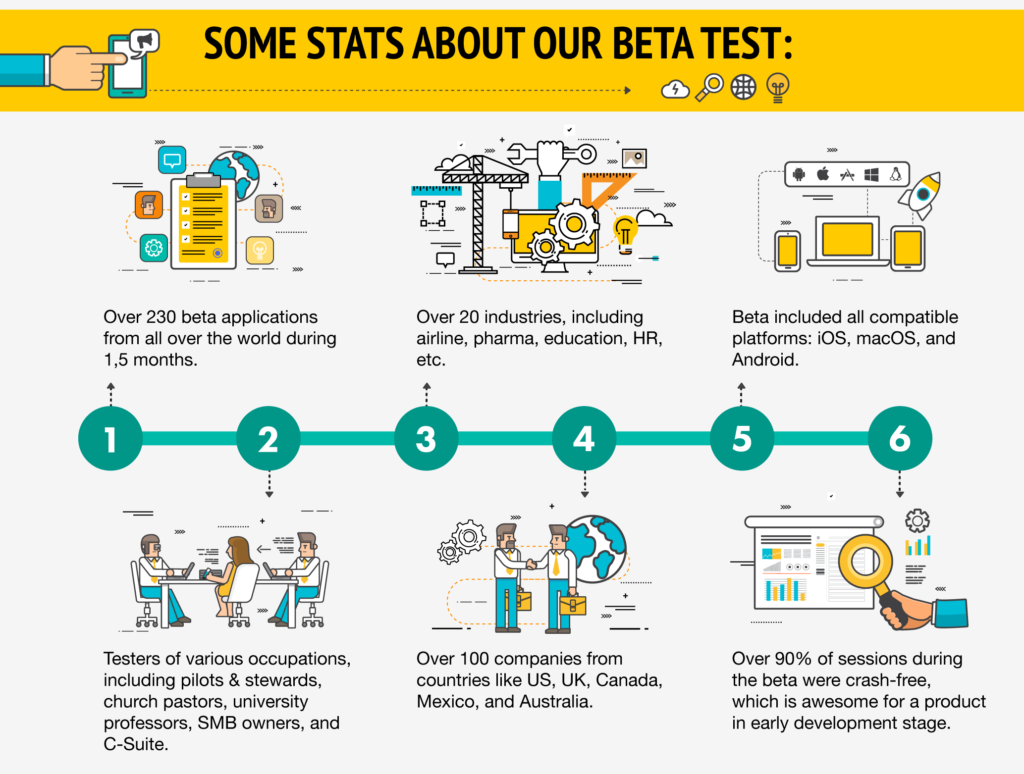 What and where
The results we got from the beta were quite fruitful, to say the least. First of all, it was surprising to find out that 30% of testers (remember, this includes business owners and IT leaders) still print and manually sign their documents. This is despite they all agreed on the drawbacks of this method – it takes too much time and effort, and is unreliable. By the way, tell us in the comments, which method does your company use – manual or esign?
Additionally, we've received a lot of feedback about the KeepSolid Sign functionality. It was reassuring to see that most users rated their experience with the product and its features quite high. They have also noted how smooth their learning curve was and that it didn't take them much effort to figure out how to use the product.
"KeepSolid Sign is very easy to use and was easy for my clients to utilize as well."

Owner of a small company (up to 10 people) in government services, USA


"At first I had to figure out how to work it. So using the instructions was helpful. Importing documents was the most difficult thing but not hard to do since the process was easy."

Owner of company size 11-50 employees in Healthcare industry, USA

"[I enjoyed] The design and the easy usage of the App. I also found no errors."

An IT manager in a company with more than 500 employees, Germany
As you can see, testers were really generous with their positive reviews. The features they enjoyed the most were cross-platform availability and convenient, intuitive, and easy to use interface. A lot of them claimed they're looking forward to the official release of KeepSolid Sign in September. However, they missed integration with their favorite apps like OneDrive, MS Word, or Box. So we decided to add integration with these to our roadmap backlog as a high priority goal.

Backlog and plans for KeepSolid Sign open beta (drafted with Roadmap Planner).
Obviously, we were also expecting some negative feedback and here is what we've got. Some users asked for increased storage space for downloading their documents (similar to Box and Onedrive). Another common request was to add more sign options and settings – various colors and fonts, more annotation fields, this kind of stuff. We are actively listening to such criticism and have already added a lot of insights from it to our backlog.
Join us!
All in all, it was a fun and useful beta test. We are immensely grateful to all participants and hope they enjoyed it as much as we did. And if you would like to join our future betas, become an early adopter, and get some awesome rewards, consider joining our launch program. To do this, register on our website. This way, you'll be the first to learn the news about this product. Additionally, you will be able to use it for free during the beta. And you will be able to earn up to three months of free usage after the release with our referral program.