KeepSolid Sign Acknowledged as the Next Big Thing
Reading Time:
3
minutes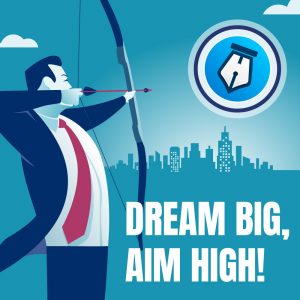 Sir, we are being hunted!
Oh, nothing to worry about, it's most revential and inspiring news for us. It's only been 20 days since KeepSolid Sign official release.  And here we are, celebrating the fact that our app has recently been featured on Product Hunt.  For those of you familiar with this website, you should already understand what this means for us. For everybody else – in this article you will find everything you need to know about Product Hunt. Also, we have handpicked some of the most interesting product collections, you'll find those towards the end of the piece. Now, take it away!
Whats and whys of Product Hunt
So, what is this service and why are we so excited about getting displayed there? In a nutshell, Product Hunt is a platform to find and share best new products and solutions for yourself or your business. Or, as Ryan Hoover, Product Hunt founder, puts it, "it is a way to discover your next favorite thing".
The website's users can submit products, and then select members can comment and vote for them. Every day, the most popular products rise to the top of their relevant category lists. The categories are as follows: Technology Products, Games, Books, and Podcasts. They even have an option of daily emailing the list of top-scoring products so that you can be certain you never miss an interesting item.
You can probably see from the foregoing why Product Hunt is such a popular and powerful service. Not only does it allow users to discover the next big thing on a daily basis, but it's also a great opportunity for innovative projects to meet with public notice. The latter, obviously, is especially significant considering their strict commenting/voting rules and a picky community.
This is exactly why we are so thrilled about getting hunted by this awesome community. Moreover, we are already trending – no small feat as well! It is a big day for the KeepSolid Sign team. We'll be able to get more exposure, customers, and feedback, which will in turn allow us to keep perfecting our product.
Best on Product Hunt
Now, to the promised list of our favorite Product Hunt collections:
All in all, becoming a hunt is an honor, opportunity and responsibility. We are up to the challenge and encourage you to share your feedback about KeepSolid Sign on Product Hunt and support us if you like the app. And if you haven't yet tried our eSignature solution, now is the best time to download KeepSolid Sign with our 14-day FREE trial.