KeepSolid Sign Public Beta Begins Now!
Reading Time:
3
minutes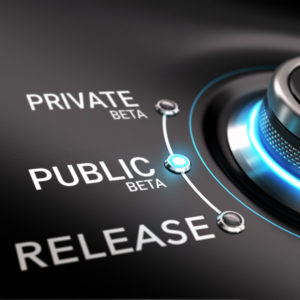 Today is a special day for us – our latest brainchild KeepSolid Sign finally goes public. Previously, we have conducted a closed beta test of this app with hand-picked participants and in a somewhat controlled environment. This time, everything is different. This time, we open KeepSolid Sign for the whole world with a public beta test!
What's this product about? Well, as you could probably guess by its name, KeepSolid Sign is designed to make the document signing process faster, easier, and more convenient. It was developed to let you say goodbye to the old-school "print-sign-scan-send" routine, enhance your collaboration with teams, and overall increase productivity. The app also utilizes high-tech encryption protocols to secure all the transferred data.
We keep polishing our app (and have no plans to stop even after the final release), but we understand the importance of massive public tests. With most of its features already up and running, you can download KeepSolid Sign for free. The app is available for iOS, macOS, Android, Windows, and as a web version as well. 
Please keep in mind that this is a limited-time offer for early adopters. Give it a try and see how KeepSolid Sign boosts your work flow. And speaking of features…
Key features
KeepSolid Sign offers a handful of means to propel the effectiveness of your document-related work. Here, we'll describe the core features to give you a feel of what can be achieved with our app.
Electronic Signature




The bread and butter of our app. Using eSignature instead of an old-fashioned print-and-scan scenario is more convenient, fast, and effective. Completing documents with KeepSolid Sign consists of three simple steps: import a pdf document, sign it, and send to the next addressee. It could be anything – contracts, invoices, medical forms, letters, etc.

Warning!

Using our solution will save your time for things that really matter! 😉

Synchronization and Secure Storage




We understand the importance of privacy and security. That's why KeepSolid Sign uses military-grade AES-256 encryption to protect all of the data transferred by the app. This means that none of your sensitive information can be intercepted and viewed by unauthorized parties. In the meantime, you can safely synchronize your documents with all your devices to ensure fast and secure management. Another way to share documents is by downloading them via sources like Google Drive, Evernote, Dropbox, etc.

Offline Mode
Life can be quite unpredictable, meaning that there's no way to make everything go according to plan. Sometimes, you may find yourself away from the internet connection, while still having a bunch of documents to work with. That won't be a problem though as our app supports most features even in the offline mode. You can manage your documents as usual, and any changes you make will be updated as soon as you go online.



Work with a document in progress. Adding a signature to a field before sending the agreement to another signer.

Collaboration and Teamwork




KeepSolid Sign provides vast opportunities to enhance the effectiveness of your whole team. One of the most time-saving factors, for instance, is the ability to work on documents together wherever any of your team members might locally be at any time. This also means real-time collaboration with stakeholders and partners, speeding up decision-making and negotiation processes.




Tracking Document Status




Working with a lot of documents regularly might become a sophisticated problem. Making sure that all of dozens or hundreds of contracts and forms are filled in and signed properly quickly becomes quite a hassle. With KeepSolid Sign, we've paid special attention to this problem by creating a convenient system for tracking the status of your documents.




Templates


Another little example of how our app makes working with documents faster are Templates. It's the perfect feature for anyone who has to work with a lot of normalized forms. Just create a custom template for each such contract and from now on it will take seconds to sign it!

Interested in making your document signing process swift and easy? Download KeepSolid Sign for absolutely FREE! And if you have any questions about this app, public beta, or KeepSolid's other services, feel free to contact us at [email protected].