KeepSolid Sign Q&A: Making Electronic Signature Right
Reading Time:
3
minutes
Our users have been sending us lots of questions about KeepSolid Sign. Here we answer the most frequent and important ones. Be sure to read it, you'll probably learn something new and find answers to your questions.
What types of documents can I upload to KeepSolid Sign?
KeepSolid Sign supports PDF documents.
Does a recipient need to install the software to view or sign the document?
Not necessarily. Along with platform-specific clients, KeepSolid Sign also has an eSignature web application that can be used without installation from any browser.
Does a recipient need to pay for the software to sign the document?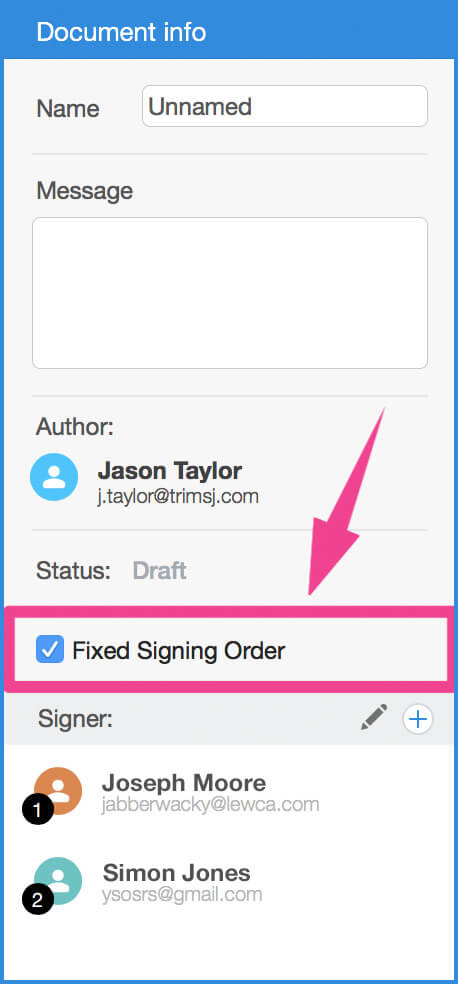 No, it's completely free to use KeepSolid Sign on any platform for signing documents sent by someone else. The only requirement is for signers to have an active KeepSolid ID. Creating it is free and requires no credit card.
Is it possible for signers to sign documents at the same time, not sequentially?
Yes. KeepSolid Sign allows you to determine a fixed signing order for each of your documents. But if no such order is set, signers can sign documents simultaneously.
What is the difference between a team member and a signer?
Team members are people who, along with the head of the team, can prepare documents and send them out for signing. Signers, on the other hand, are the ones receiving the documents and choosing to either sign them or not.
Can you sign a document without registering?
No. You need an active KeepSolid ID to use all our products. No credit card is needed to create the ID, it's free, and shouldn't take you more than two minutes together with an email confirmation. Besides, after registration and downloading KeepSolid Sign, you get a free 14-day trial period to the app.
A typical U.S. office employee goes through some 10,000 sheets, or 2 cases, of paper annually. Considering a case of paper costs about $40, a company of 100 employees looks at around $8000 spent on paper each year.
Click To Tweet
Will I be able to remove team members and add new ones?
Yes, if your subscription is anything other than Personal, you'll be able to add and remove team members in the User office. To invite new members, you'll only need to enter their email address. They will be sent an invitation with instructions to their email.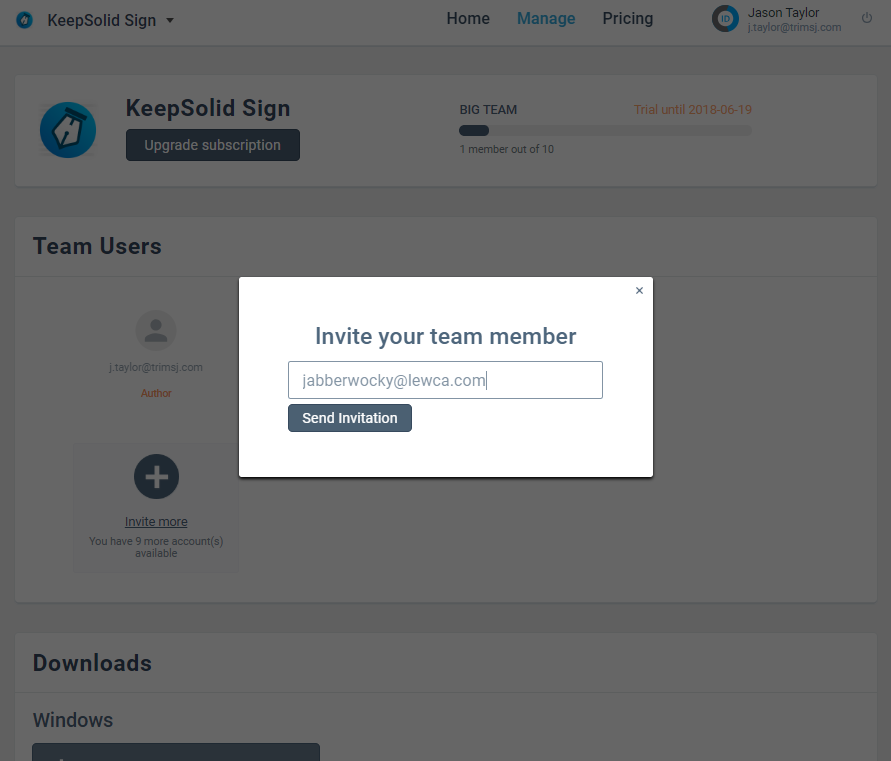 How can I prepare a document and send it for signing with KeepSolid Sign in a web browser?
At this point, web version of KeepSolid Sign only supports the signing mode. It means you can sign documents sent to you by others, but cannot send out your own documents.
Do you have tutorials on how to get started with KeepSolid Sign?
To help you start working with KeepSolid Sign, we've made an array of manuals by platforms that you can find in our Knowledge base. Aside from that, this video tutorial shows you through the process of creating an electronic signature, signing a document with it, and sending the document to other signers. Although it's made for macOS, the instructions given in it easily translate to other platforms as well. Videos for remaining platforms will be uploaded once a week, starting now.
Was anything here new to you? Do you use electronic signatures, and, if so, how did your work change after implementing it? Let us know in the comments below!