Paperless Office: a Small Crank or the New Black?
Reading Time:
3
minutes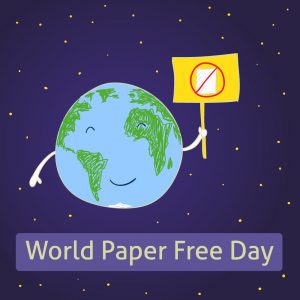 7 years ago, in 2010, the Association for Information and Image Management (AIIM) established a World Paper Free Day. Since then every year in fall the AIIM conducts a live virtual event with lots of speakers who give tips and hints to businesses on how to go paperless and how important this question is. Its main goal is to bring up an issue of paper waste on the world level, and to share the experience on how a "paper-free" scenario may improve productivity and efficiency in every office.
In the run-up to the World Paper Free Day, which is held on the 9th of November this year, we would like to join the celebrations and stress the importance of paperless offices in today's agile world. Don't underestimate this event, because it may be a strong motivity for your company.
Paper Free Heroes
One of the topics that the AIIM addressed at the previous event was about Paper Free Heroes – ABBYY, eFileCabinet, EMC, O2, etc. The stories of how these companies managed to go paperless are very inspiring. For instance, Chris Beebe, Director of Human Resources at Raleigh General Hospital, led the paperless initiative for his department. He said that when they initially created a room with lots of file cabinets, it would take at least 10 minutes to find a display book, take the needed file, make a copy, and put it back.
One day they decided to switch to an electronic filing system. As a result, this process only takes about 10 seconds now! This story shows that to become a completely "paper free" office is an achievable goal that is extremely useful for your business.
Read further if you still have a question "Why?"
Let's move to specifics and learn how you and your business will benefit if you go paperless:

Save money. No more printers, paper, xerox, toners, inks, or services for appropriate equipment. As a result, according to the EPA, you can save about $80 per employee. How many workers you have in your office?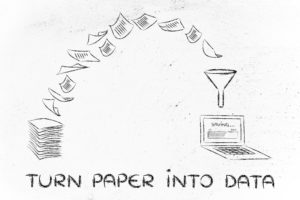 Save time. You spend less time searching for a necessary file. See the aforementioned Chris Beebe's example.
Save office space. You become more organized. Your files are stored in your computer memory, physical space is no more needed.
Secure sensitive data. Now you don't need to worry about lost or damaged fragile corporate paperwork.
Last but not the least, become an eco-friendly company. According to the AIIM, with every unused ton of paper, you save 17 trees, 2600 liters of water, 3 cu.m. of ground, 240 liters of gasoline, and 4000 kWh of electricity.
To join the celebration, we offer you to take the following steps:
Step 1: Say "No!" to paper at least for one day! Today, you can easily make notes in your smartphone even on-the-go.
Step 2: Try apps which serve as alternatives to ordinary paper use. For instance, KeepSolid Sign. It is an eSignature solution which doesn't require any document printing, and allows you to simply sign your contracts on your smartphone or tablet in seconds. Download the app while it is available for absolutely FREE.
Step 3: Share this article with your friends so that you don't celebrate World Paper Free Day alone. 🙂
Step 4: Realize the importance of being paperless and improve your workflow with KeepSolid!