Photos Backup to Computer Problem is Solved!
Reading Time:
2
minutes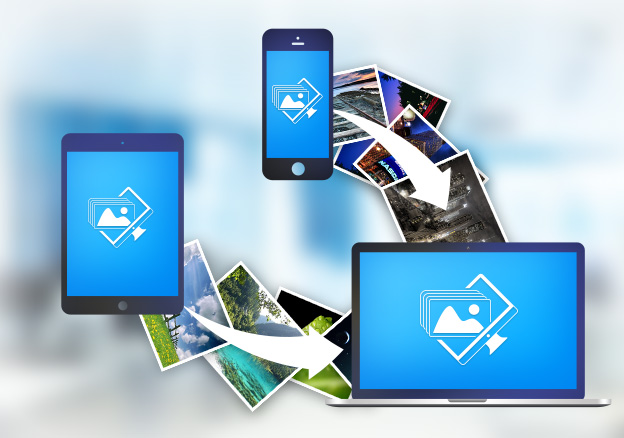 The problem of downloading your favorite photos from your iPhone or iPad to your computer is solved. Initially, the issue of fast photo transfer lies in finding the proper application compatible with major Mac OS X, MS Windows or Linux systems. Sync Photos To Storage is the application to do that. In this use case, we will review the step-by-step process how you can sync photos easily. We will start with basic application download and proceed to the "Finish!".
Go to App Store and download Sync Photos To Storage application on your iPad or iPhone.
Proceed to your computer and download the app. Sync Photos To Storage supports Mac OS X, Linux and MS Windows platforms.
As soon as Sync Photos To Storage is uploaded to both your iPad/iPhone and computer, select a folder on your computer where you want your photos to be transferred. Note, the folder you have selected can be changed easily.
Switch back to your iPad/iPhone, find Sync Photos app and tap on it. Keep in mind, as soon as new app is uploaded on your computer or multiple computers, Sync Photos To Storage app on your iPad/iPhone will detect the Sync Photos application.
On the iPad's/iPhone's top bar you will see a gallery of computers to choose from. Select the computer, and press Put to storage button. The application will save all photos that you took.
As soon as the photo syncing is completed, your iPad/iPhone will show the number of downloaded photos for instance "38 photos were successfully uploaded to storage". Proceed with taping "Finish!"
The reason why Sync Photos To Storage is so attractive to the users because it does everything automatically. You don't have to waste your time and while you take off your snickers, the photo transfer can be done easily in seconds. All it takes just pressing one single button and the job will be completed. If you took new photos, the app will detect and sync them to storage without any photo duplicates.