Roadmap Planner is the aces tool to pursue all your targets
Reading Time:
2
minutes
The beginning of the year is the time to give yourself a fresh start – that is a new well-thought-out life. It is essential as you are to move with the time, and every now and then you should get in the fast lane to overtake situations that are attempting to slow you down. It's time to leap over them and keep on moving.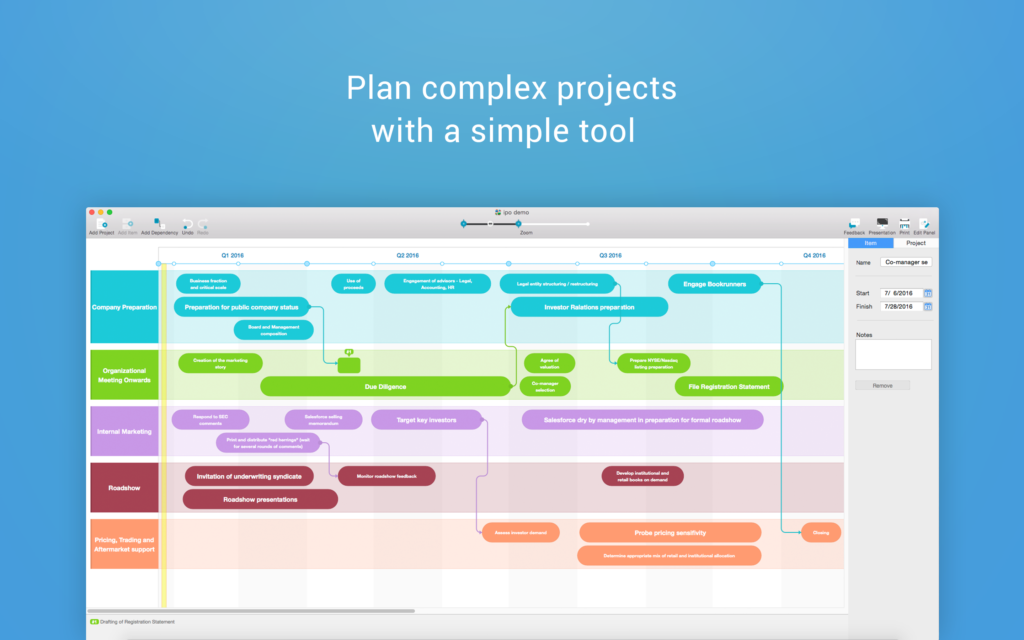 This is possible with our brand new app, Roadmap Planner. Our product won't let unfavorable environment snarl you up. It will help you to work out a strategy for your life and not to deviate from it.
Why is having a plan so significant?
According to the conventional thinking, the best way not to be off your balance and to follow your strategy is to have a plan. It will get you back on the track if you digress from it.
"If you fail to plan, you're planning to fail", – said Benjamin Franklin. This quotation can be applied to all fields of your life, whether you are going to shed some weight, to arrange a journey, or to become a CEO of your company.
If you still don't have a plan, the threshold of the spring is the right moment to create it. As one of the main steps in planning is to create a roadmap of your primary interests and goals. Decide what it will take you to achieve them, what reward you will get for reaching the targets, and if your goals go together with your interests.
A perfect tool to hold your goals
It doesn't matter whether you are a fresher or an experienced in planning, any way, you need a high-quality and easy-to-use service that will help you to determine your goals, plan out the steps you will take to reach them, make dependencies between steps and tasks of different objectives if necessary. Our top-notch Roadmap Planner app is just the right tool for you.
Our service will help you to keep your course and to meet all your stated objectives. This product is the best roadmap planning solution on the market that allows you to systematize all your goals and ideas, to adjust your plans, and to have a broad overview of your milestones. Just a minute will be enough to get acquainted with the app interface to increase the productivity of your time.
With Roadmap Planner the planning process will be much more convenient and lithesome. Start planning your ideal life with us right away.