Roadmap Planner will help you to plan your wedding
Reading Time:
3
minutes
Planning a wedding involves months of endless details and pressing deadlines. At one point, you might think that it is much more easier just to elope. But wait, what about once-in-a-lifetime event, precious moments when saying vows, flood of positive emotions? We put together the list of must-do's for your use. It will prevent you from being short all these things.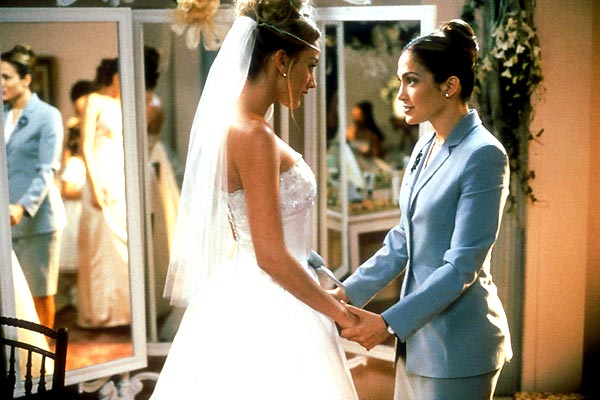 Before your big day, you have to take into account forty-leven things, and if you try to keep them in mind or on paper, hoping not to miss any – well, it's just like "mission impossible".
Let's have a look, what are the main steps of the wedding preparations:
9-12 months before the big day
1. Tell your parents
Organize the meeting with both sets of parents to tell big news.
2. Set the date
First decide what month or season you want to marry in. This is one of the most important planning decisions, as it will impact every other aspect of your big day.
3. Decide the budget
Agree on what steps in the wedding list each side will cover.
4. Decide the venue
Choose a place and a style of the venue, e.g. black-tie ballroom or casual beach. You should take into account that the most popular or remote locations can be booked one or even two years in advance.
8 months left
5. Finalize the guest list
Creating a guest list is one of the most important things to do, as it depends on your budget and on the place the wedding will take place.
6. Consult with a fitness trainer and start an exercise plan.
6 months left
7. Find a choreographer and start reps to be ready for the big day, and to show the best wedding dance ever.
8. Select vendors
Here you need to choose sides and make arrangements with photographers, florists, designers, musicians, caterers, etc.
4-5 months to your wedding day
9. Send greeting cards
You can order them few weeks prior to this moment.
10. Find the wedding dress and costume
This point mainly refers to the bride. She needs to have enough time to find just the right silhouette, fabric, neckline, and color. Sometimes, this process can take more time. You should aim not to exceed 5 months to make the final decision.
1 months – almost
11. Prewedding trips
If planning a ceremony on the beach, go to that exact spot at the designated time to see if the sun is too strong or the ocean is too loud when you say your vows.
Plus, if you decide to organize your special day on the islands, far away from your home, you should add to your roadmap this important issue, and inform your guests about the trip details in great advance. It is also a good idea to talk to locals who might have recommendations regarding the right season to come.
Well, it is more than obvious that without a proficient tool you won't manage all these steps accurately. This is where our productivity app, Roadmap Planner, is able to help. This is a proficient and a high-quality tool that will consider all the steps, required for the preparation. With our app, you will have a broad overview of your milestones, and make notes or corrections to your plan if necessary.
After your roadmap is ready, this app allows you to present it to your fiancé/fiancée and parents, if you need their advice, acceptance, or bless. If there is anything missing, you can easily edit your plan with just a click of a button. Roadmap Planner will become your steadfast weapon against all the memory lapses and mishmashes.
Remember, your personal life is your most important business – manage it wisely. Plan your big day with Roadmap Planner.