Safety First: 7 Important E-Commerce Website Security Measures You Should Have
Reading Time:
3
minutes
Updated on Jan. 9, 2020
E-commerce websites are a particular target for hackers because of the enormous potential gain they can have from these kinds of site. With all the transactions that involve personal and financial information from your customers, as well as all the money flowing, it's not surprising why e-commerce sites are deemed as the favorite among cybercrooks.
To help keep both you and your customers safe from being hacked, it is vitally important that you implement tight security measures when starting your e-commerce site. Here are seven things that you should make sure to have in place to secure your site. Check out this piece with VPN Unlimited for teams!
Use SSL and ensure that your website is PCI compliant
SSL has grown to be a necessary security measure. SSL stands for secure sockets layer, and it is used to encrypt the connection between a computer and the server it is connected to. You'll know that a site has SSL if it uses HTTPS instead of the traditional HTTP in the address, and that there is a lock in the URL bar as well.
However, purely relying on SSL is not seen as enough protection by the Payment Card Industry Data Security Standard (PCI DSS). You'll need to keep track of the ever-evolving security rules that PCI DSS prescribes not only for the sake of being PCI compliant and avoiding fines and penalties, but also to be able to keep your site holistically protected.
Use a real-time bot detection technology
Studies have shown that as much as 50% of web traffic comes from bots. And with as much as 30% of e-commerce fraud coming from malicious bots, it is essential for you to have the technology to identify and block off bad bots.
There are many available bot detection tools out there but it is best to asses which ones can provide the best real-time protection, as a lot of harm can be done in just a few seconds. It is vital that the tool that you choose can recognize and effectively eliminate bots from your site.
Studies have shown that as much as 50% of web traffic comes from bots; as much as 30% of e-commerce fraud coming from malicious bots.
Click To Tweet
Use a web application firewall for network level security
Web application firewalls or WAFs are used to protect web-facing applications against attacks. Having it is part of the mandates of PCI DSS. Web application firewalls specifically monitor web-based traffic, block malicious software, and helps to keep your site, as well as customers who are transacting on your site, protected.
Select a secure e-commerce platform
Perhaps a step that should be taken into consideration from the beginning is the integrity of the platform which would host your whole site. There are many options available, and each has its unique offerings.
Note that your decision should not just be on the cost of putting your site up. It should also include the performance it can support, as well as the security protocols that it implements. It is usually best to choose a trusted platform instead of risking with a new player. This ensures that your site will indeed be protected from hackers.
Have a system in place for purging customer data
One way to minimize the risk of having a major data breach is by not keeping a lot of customer data, especially long after the data has been used. When the data is no longer critical, make sure to keep it safe from being used for the wrong purpose. Retain only vital information for the transactions and remove what you do not need after some reasonable time.
Insist on customers using strong passwords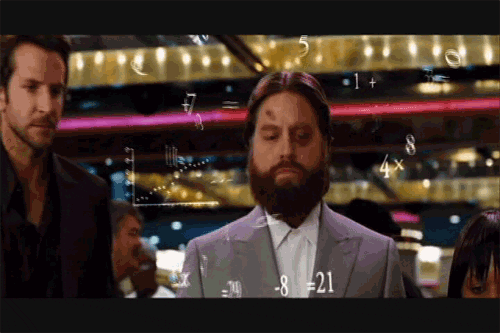 While you can come up with many security measures for your site, your users may be compromising themselves by using accounts that are too easy to crack. This involves the use of simple passwords that are easy to guess. Doing this puts them in a lot of danger, especially when they leave out their payment information on your site. Once their accounts are compromised, the hacker can freely take advantage of the use of their payment channels.
So when a customer comes up with an account for your site, make sure that you request to use strong passwords, such as those that need to have a blend of capital letters, small letters, and numbers. Some even go as far as requiring special characters, but that may end up being too difficult to remember.
Be vigilant about online security
Finally, you must make sure that you are constantly striving to keep your business and your customers safe. It is your dedication and commitment to come up with a secure online shopping or obtaining cash advance online environment that will push you to avail of security measures and perform best security practices that will keep your e-commerce site from getting hacked. By doing this, you'll be able to win your customer's trust and gain a lot more sales.

With all these measures, your site is at least seven levels safer from hackers. Never ignore your business and your customers security and you will bear abundant fruits.