Do Amazing Sightseeing in Brazil! Get Excited!
Reading Time:
2
minutes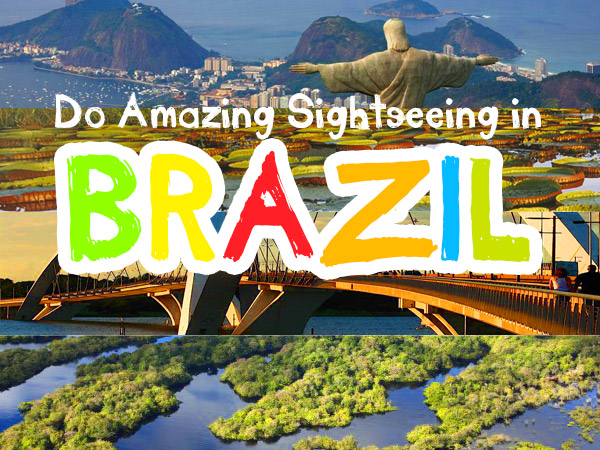 Going to FIFA 2014 is one of the most exciting trips a tourist could do. Aside from the dazzling feelings of great joy from watching the soccer matches, you have to include the incredible Brazil's sightseeing that is just around the corner. As you are all packed and your camera or iPhone is ready for taking thousands of photos, prepare a plan according to your preferences of the places you wish to visit or see.
Fabulous Things to See in Brazil
Rio De Janeiro
We would like to start with exciting Rio De Janeiro, a vast multi-cultural city with fun-loving residents. The tropical beaches will swipe your off your feet including Copacabana and Ipanema where you could enjoy sunbathing, people-watching or exciting water sports.
Sao Paulo
A city with over 11 million of residents, Sao Paulo is the city of the most tourist attractions. You will be fascinated with spread out shops that open up the world of impressive art and rich culture. At night, it is all about high-end cuisines with delicious food and endless night bars. For additional activities, makes sure to explore Ibirapuera Park lakes that even have their library of unique Reading Woods (Boscque de Leitura). At the Snake Farm, explore rich collection of scorpions, snakes, lizards and spiders, collected from around the world.
Brasilia
This unique city will impress you with its up-to-date architecture as most of the buildings were built only 4 years ago. Enjoy wide spread boulevards and amazing houses that are shaped to look like an airplane wings, finishing up with the most dazzling city center. Include in your sightseeing plan the modernist Square of the Three Powers, Brasilia Cathedral and the Palace of Justice.
Manaus
Being the Amazon rainforest's heart, Manaus is an amazing city. Explore vast jungle excursions, exciting canoe river rides and aboriginal settlement visits as you are about to get your personal impression of the wild life and thousands of photos.
Salvador
No tourist could resist to giving to the charms of Salvador. The colonial capital in the past, the city was built right on a peninsula. Overlooking the Atlantic ocean, you will get the best views at Santos Bay and Todos. Extremely marvelous bay beaches will impress the most skeptic viewer. Amazing surfing experiences and night city's life with greatly contribute to your traveling experience.
To summarize, there are thousands of ways how you can enjoy your visit to Brazil. Numerous sightseeing and vast activities will greatly contribute to the excitement. Take as much photos so you can share the wide variety of pictures with your friends and relatives. Sync your photos from your device to the storage fast with the use of Photo Transfer WiFi and prepare for more action!