Team VPN and Private VPN. How do They Differ, and Which to Choose?
Reading Time:
3
minutes
Updated on Jan. 10, 2020
Today, we will take you to the peak of team performance. You will learn about ways to protect your business, to enhance its efficiency, and make your team work more flexible. Can it be that all of that is hidden within a single neat VPN app? Let's find out.
One solution to defend them all – VPN edition
Quite a number of times have we raised the topic of online security on this blog. Hence, our regular readers should be pretty familiar with the concept of Virtual Private Network, a.k.a. VPN, and our contribution to the case of cybersecurity. But while it's certainly a cool app, and we are proud that over 20 million of users entrust their safety to it, it still has its limitations.
Namely, VPN Unlimited has been designed with personal use in mind. This allowed us to provide each client with a top-tier solution, premium quality service, and to tackle any arising issues on a personal basis. But then, what about business security? Should companies be doomed to utilize out-of-date, complex, and bulky corporate solutions?
We think not! So, seeing how we have a vast experience with our private VPN already, it came natural to use it to develop a modern business-oriented security solution. Without dragging it out, that's how VPN Unlimited Team was born. But we realize that this can cause some confusion. Allow us to show you where our team virtual private network is different (and where not) from its elder counterpart.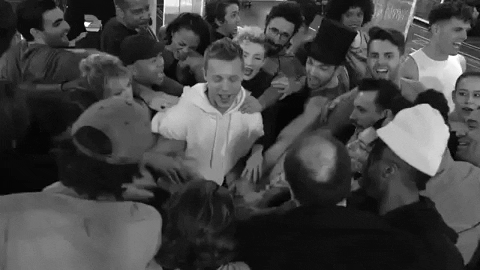 © GIPHY
Of similarities and differences between team and personal VPN
First, to the features that both solutions have in common:
Personal data security.

Empowered by the 256-bit encryption, VPN for teams ciphers all your internet traffic. This brings any third party attempts to get ahold of your sensitive information to naught.

Privacy protection.

This is granted by the nature of VPN technology itself (passing your traffic via a VPN server so that any observer will only be able to track your actions to that point) and by our no-logs policy.

Content blocking circumvention.

With over 400 VPN servers in 80+ locations around the globe, you only need to switch a server to access content that's blocked in your region. Besides, you can ensure the best possible performance speed by choosing the nearest or less-loaded server.
Now, the main distinctive features of our team solution are as follows:
Team coverage (pun intended).

 VPN Unlimited Team's most obvious special trait is the ability to protect not 1-5 devices per account, like with our personal VPN plan, but 10-30. This means that a single account is sufficient to cover your whole team at once!

Convenient team management. A business owner has access to an intuitive admin panel. Here he or she can control all aspects of the account – create and compose teams, assign them to different personal servers, and invite new members.
Corporate security. Subscribing to our VPN for teams, you gain access to a Personal server in addition to all our public ones. Which means that your team members connected to it will have the same static IP address. By only authorizing this IP to access your sensitive web resources you will protect them from any outsiders.
There, now you know the basics of VPN for teams and its core differences from all the personal analogues out there. Would you like to learn more about this application and online security as a whole? Or maybe you'd like to learn how to enhance the security of your existing products with VPN solutions for business? Or perhaps you're more into productivity-enhancing stuff? Then our blog is just the right place for you!