Interview with Vasiliy Ivanov, CEO at KeepSolid
Reading Time:
3
minutes
Original version of the article
Contents
1. Could you please introduce yourself and tell us more about your background?
My name is Vasiliy and I'm a CEO at KeepSolid. In 5 years, our company has created a number of data security solutions: VPN Unlimited, VPN Lite, Private Browser, Business VPN and OEM solution, which allows our partners to create their own White Label VPN clients.
Check out the full list of KeepSolid products
I've been working with technology for more than half of my life. Since 2005, I develop software for various products. Working at KeepSolid, I try to advance my technical skills as well as achieve business goals.
2. Can you please tell us more about your No-Log policy?
Our policy is to be open and honest with users, providing them paid security services. Every month we improve our infrastructure, remaining less and less data that our customers need to provide to start using our apps. This is how our recent product VPN Lite came about.
We didn't want to dramatically change the operating model of our flagship, VPN Unlimited, so we created a new product which is completely registration free (not even email address is needed to start operating VPN Lite). By this, we've implemented even higher anonymity for our users.
3. What are some of the best features of KeepSolid VPN Unlimited?
Speaking of VPN market, it's difficult for providers to surprise users with new technologies since all ideas get copied very quickly. I believe one of the key advantages of VPN Unlimited is its convenience.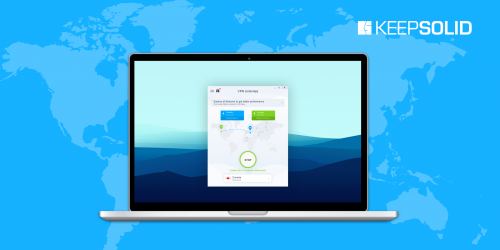 I personally participate in the product's UI/UX development and have to admit our team often experience heated debates on what is the best way to present our users one or another functionality. Our guiding principle is to make a simple user interface on the app's main screen and add many extra features in settings for advanced users.
4. What advice would you give to people willing to protect their online privacy?
Tip #1 – use VPN Unlimited, especially when paying bills or transferring passwords via the Internet:)

Tip #2 – use modern browsers functions' or passwords managers, generate passwords for each service automatically, never use one common password for different sites

Tip #3 – use services like

Have I Been Pwned

to check whether your account was  compromised in a data breach

Tip #4 – use two-factor authentication where it's possible. For example, Google services allow it. And rather than SMS-confirmation, it's better to activate authorization through a special Google app

5. In this age of aggressive government surveillance, are you worried about the future of VPN services in general?
I have long told my colleagues VPN market will change dramatically in the coming years. I think more and more states will try to control VPN providers, creating technical and legal difficulties for them. In addition, a serious battle broke out among VPN market players which leads to huge losses for everyone.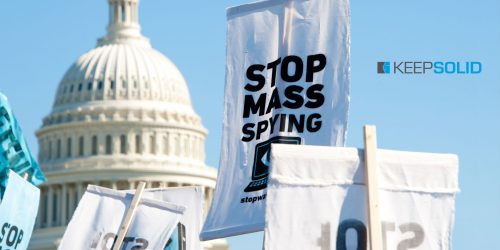 The goal of this battle is to take the lead by eliminating other players from the market. However, in my opinion, the methods used for this by VPN companies are more likely to lead to slow self-destruction than to any positive results.
6. What are some developments you think would make the VPN industry better?
As a VPN provider, we often encounter technical problems with operating systems. Therefore, we strive to support good relations with the OS developers to overall improve the performance of our VPN in the OS network modules. As a result, a huge number of our users receive a significantly better service than that on the market.
7. Where do you see KeepSolid in 5 years?
In addition to VPN products, we gradually develop our company in several more directions. For example, we have a couple of products for business and productivity needs. I dream of making them even more successful. And of course, we plan to develop our VPN Unlimited by expanding technical and market opportunities for the app.