Marvel Comics Success Story – 8 Problems That Marvel Overcame on Their Path to Success
Reading Time:
6
minutes
Updated on Feb. 07, 2020:  We've stopped support of Roadmap Planner but the Roadmap feature is now available in our new goal-oriented platform – Goals by KeepSolid. This business solution provides the same opportunities to plan and execute your strategies and even more. Check out Goals by KeepSolid and stay tuned for its updates!
Marvel Cinematic Universe is one of the most ambitious and overwhelmingly successful enterprises in the history of cinema. Never before have we seen such a long series of movies, each with its own set of unique characters, weaved together into a single interconnected story. Let alone performed at such high level of production quality and attention to detail!
In hindsight, it feels impossible to imagine how MCU could NOT hit. Films based on best-selling comics that so many Americans grew up with? Yes, please! Yet, the history of Marvel wasn't always rainbows and unicorns. The company sure had its share of problems to tackle, some requiring quite a creative approach.
Business success of Marvel Comics is certainly something that both new and seasoned C-suits could learn and draw inspiration from. Motivated by the article 10 Business Success Stories and What They Teach Entrepreneurs by Fundera, we decided to do something similar. Meet 8 problems that Marvel had to overcome before they became the entertainment titan that we all know and love!
To never miss a single of our articles on business and planning, subscribe to our blog!
Launching a company in the Depression era
In the late 1930s Martin Goodman, a New York pulp magazine publisher, decided that comic books could be a profitable investment. A number of companies working in this business were proving that the money and the demand were surely there. However, how do you find your way to readers' hearts in such grim and sour times as the Great Depression?
Goodman wisely judged that in such cultural environment, what people required the most was a means of escapism. They wanted something colorful, energizing, and action-packed. No wonder that the first two super-heroes to appear in the first number of Goodman's comic books were the Sub-Mariner, half man-half fish, and the Human Torch, fighting crime in a light-hearted manner. The premiere issue quickly became a success, opening Marvel Comics to the world.
The history of Marvel wasn't always rainbows and unicorns. Meet 8 problems that Marvel had to overcome before they became the entertainment titan that we all know and love!
Click To Tweet
Differentiating from famous competitors
The second major initial challenge for Marvel was finding their own style, setting themselves apart from their rivals. A number of comics companies had already been present on the market by then, including the Detective Comics, who would become Marvel's main adversary for years to come. What niche to take in this situation?
Goodman decided to place a bet on the characters' personalities. The Sub-Mariner and the Human Torch exhibited traits that would become universal for many future Marvel heroes. They were rebellious, slang-speaking young people, representing their target audience. This was a breath of fresh air in the industry filled with upstanding role models like Superman.
Expressing the authors' political stance during World War II
After the success of the first issues, Martin Goodman formed his own company, Timely Publications. He was in constant search of promising superhero characters and plots. All while, Goodman was highly concerned about the Hitler's Germany threat and the US' initial neutrality in the World War II.
That's why he came to express his political views via Timely Publications' works. First, the existing comic characters got to combat the Nazis. Then, in 1941, Goodman pushed this idea one step further by entering Captain America, who to this day remains one of the Marvel's most popular superheroes. The very first installment turned out a huge success, selling something million copies.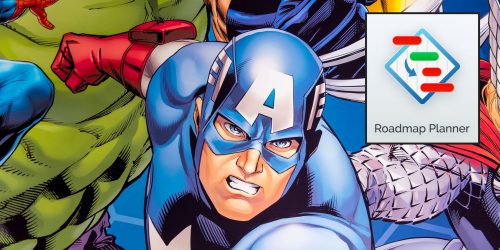 Fending off public hysteria
Mid-1950s saw the wake of "witch-hunting" aimed at the comic book industry. A number of groups saw the supposedly negative influence of comics in society. The Subcommittee to Investigate Juvenile Delinquency was formed to investigate whether comic books cause violence in youth. Stores were boycotted, books were publicly burned, and many a comics producer was forced out of the industry.
To stay in business, Goodman and his newly-funded Atlas News Company united with other publishers who survived the crisis. Together, they established the Comics Magazine Association of America and formed the Comics Code Authority. The latter was essentially a censorship board to approve new comic books and guarantee their inoffensiveness.
Creative crisis
In the late 1950s, Goodman's business faced a number of problems at once. His company's chaotic organization became a drain of income. Distributors denied new comic books due to the industry's overall depression. But arguably most important, Marvel's characters and plots were sort of going around in circles – a fresh take was highly in order.
It all changed in 1961. As the legend goes, Martin Goodman was playing golf with a DC representative who went on boasting about the success of their newest project, Justice League. They say Goodman appreciated the idea of a superhero team and soon after, Marvel introduced their own group of characters – The Fantastic Four.
© GIPHY
The new series focused on the heroes' complex personalities and their interactions as opposed to the previously prevalent emphasis on convoluted stories. It goes without saying that The Fantastic Four was an immediate hit and quickly set Marvel on the right track again.
Dealing with the Comic Code aftermath
Thanks to the introduction of a host of successful characters, including The Fantastic Four, The Incredible Hulk, Spider-Man, etc., Marvel's business flourished throughout the 1960s. However, by 1969 they saw the end of the comic books boom, and the sales dropped. This caused a period of instability within the company, with many veterans leaving its ranks.
New editors and executives brought a new mindset. They considered the Comic Code to be an outdated set of rules that by now was only resulting in blander stories. As a result, Marvel published a couple of anti-drug issues of Spider-Man, despite the Code's board rejecting them.
This move eventually led to many restrictions getting abolished. A new spectrum of previously forbidden topics and characters entered comic books, e.g. horror theme and vampires. Also, an affirmative action push began in the Marvel's stories, including more characters of color and strong female characters. The innovation was critically acclaimed and once again helped Marvel overcome the crisis.
Ronald Perelman era
In the late 1980s, Marvel's business success attracted attention of the financial sector, namely – a millionaire Ronald Perelman. He purchased Marvel Entertainment Group in 1989 and started pursuing his own business policy. This included the company's first appearance on the stock market, Perelman purchasing an array of other entertainment firms, and creating a comic book collecting bubble by encouraging fans to buy numbers of copies of the same issues.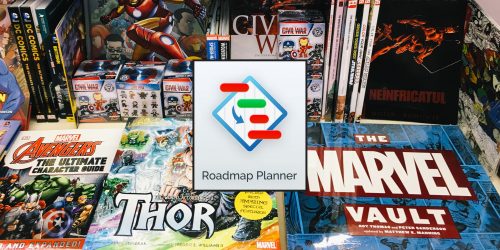 In 1993, the bubble burst. In 3 years, Marvel's stock value collapsed from $35.75 per share to $2.375. More and more comic book fans quit due to the decreasing quality and growing prices. It's still unclear whether Ronald Perelman's decisions were to blame, or if it was a systemwide collapse, but something needed to change, and fast.
Marvel's shareholders, led by Carl Icahn, initiated a power struggle with Perelman. They aimed to reduce the company's spendings and keep the share prices from falling further. Perelman responded by filing for bankruptcy, but this didn't help him, as in 1998 both he and (strangely enough) his rival Icahn were ousted.
The big screen endeavors
Marvel sure had its share of problems with translating comic books to the big screen. The rights to some of their biggest properties were either sold out or stuck in legal webs, like Spider-Man. They saw only a small percentage of the profits of successful movies like Blade or X-Men. And the studio's own first attempts like Howard the Duck were… underwhelming.  
© GIPHY
It all changed when Marvel made a deal with Merrill Lynch, a Wall Street firm, to get access to $525m of their budget. In exchange Marvel offered some of its major characters, including Captain America and Thor, as a collateral. The risky deal paid out shortly after as Marvel announced Iron Man, their first independent production, to be in development. As you probably know, the movie made $585m, kickstarting the Marvel Cinematic Universe. And the rest is history…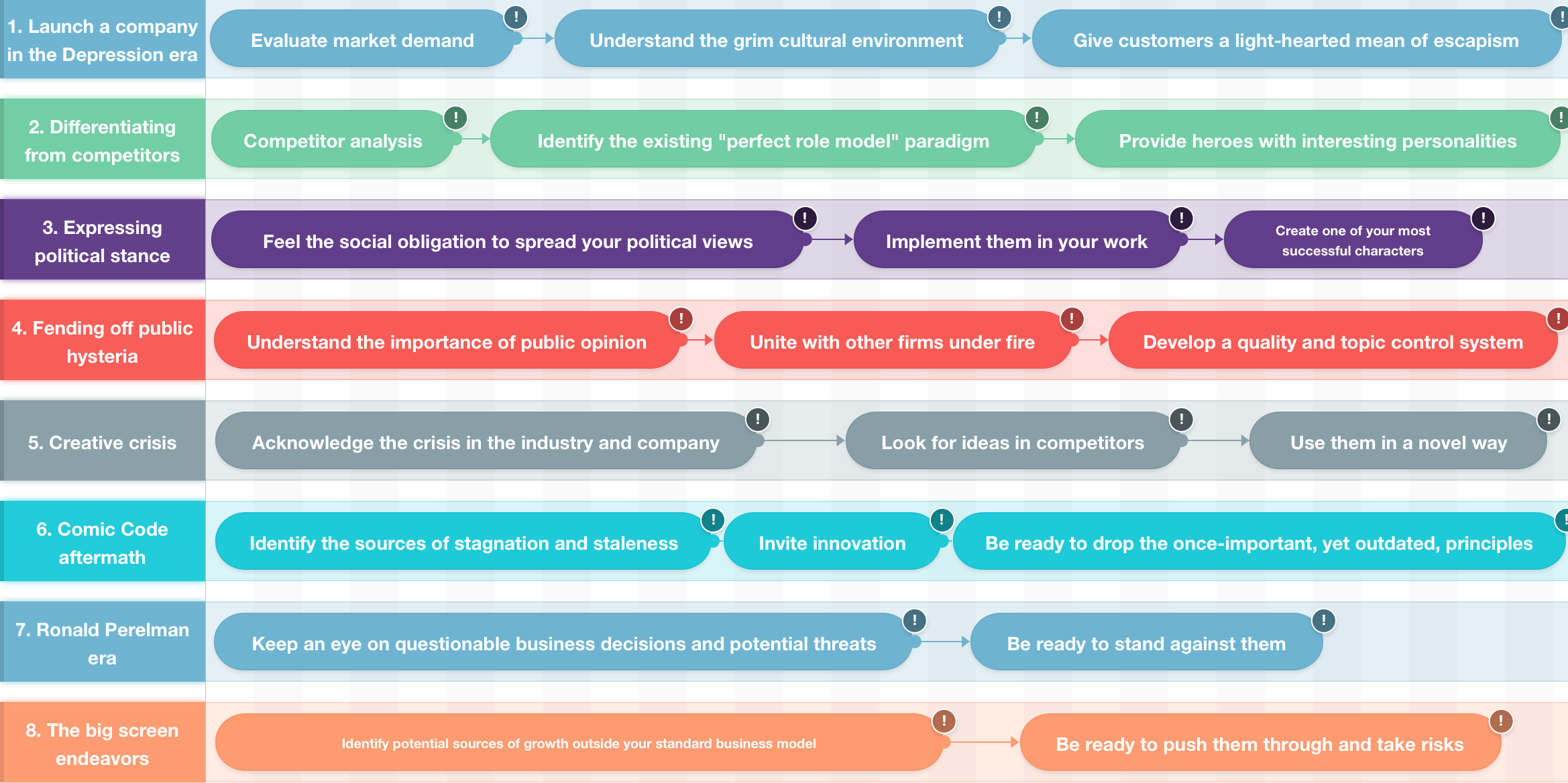 Marvel business success story outlined in Roadmap Planner