9 SaaS Tools You Need to Provide a Delightful Customer Experience in 2020
Reading Time:
7
minutes
The phrase "the customer is always right" has attained a new meaning in the modern age.
Modern customers are no longer satisfied with just finding a good deal. They want their entire experience with a brand, from first exposure to post-purchase support, to be memorable and enjoyable. In other words, they are looking for satisfying customer experiences (CX).
This has placed businesses in a difficult position. To get on the customer's good side, a company has to understand the customer's:
perceptions (e.g. what kind of design they like)

feelings (e.g. how they feel after interacting with customer support)

expectations (e.g. how much should a given product cost)

wishes (e.g. what they hope to accomplish by purchasing something)
Not only that, but companies also have to endeavor to provide these experiences to the customer to maintain a competitive edge. This is a tough challenge to handle with traditional business software.

First, there is the issue of cost. CX software solutions have always existed, but they were prohibitively expensive, which limited their use to large enterprises. Then there is the issue of usability. Older CX software was difficult to install and use, which limited its usefulness for companies without dedicated IT staff.
SaaS CX software addresses both of these issues. Most SaaS tools have several pricing tiers, and some even provide a free option. Moreover, modern SaaS tools are optimized for usability, they require no installation, and all maintenance and updates are performed automatically.
So to give your customers the kind of experience they desire, VPN Unlimited OEM team brings you these top SaaS applications to expand your tech stack with.
1. Zendesk Suite
The Zendesk Suite is the most widely used CX solution on the market. It offers all the necessary tools for creating a seamless customer experience across multiple communication channels, allowing you to connect better with your customers.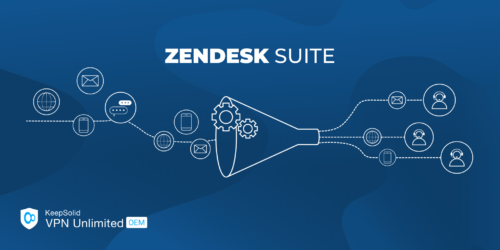 The main features of Zendesk include:
Multi-channel integration, which allows customers to reach out to you via the channel of their choosing.

Ticket forms, which make it easy to manage support requests and offer assistance on different customer issues.

Service-level agreement tracking, which helps your sales and marketing teams align their goals and collaborate more efficiently.

Customer feedback analytics, which allows you to monitor and forecast customer satisfaction levels over a period of time.



Zendesk services are easy to set up and use, and they are designed with scaling in mind, making them suitable for companies of any size. Zendesk offers a variety of pricing plans to suit every business, starting at $5 per month. They offer a free trial as well.

2. Adobe Experience Manager
Adobe has taken an approach focused on content delivery in their CX solution, the Experience Manager. A part of the Adobe Marketing Cloud, the Experience Manager provides features for creating content, managing digital assets, and building forms.
The main features of Adobe Experience Manager include:
Cross-channel content, which allows you to adapt and recycle content among channels to suit the needs of every customer.

Asset automation, which enables you to work smarter with

assistance from an AI system.

Responsive forms, for making enrollment and onboarding more convenient for mobile users.

Insight-based personalization, which helps you discover content that your customers like, so you can connect with them more easily.
Adobe Experience Manager is robust in terms of functionality, it offers excellent performance, and it is easy to configure and user for laymen and experts alike. Adobe Experience Manager uses a flexible licensing model, with a price that depends on the components you want to use. Sadly, Adobe doesn't provide a free trial as of yet.
One aspect of customer experience that clients crave for, and yet many businesses ignore, is how secure their products are. VPN Unlimited SDK allows you to add the security, privacy, and anonymity of a VPN (Virtual Private Network) to your existing application or service. 
The main features of KeepSolid VPN Unlimited SDK include:
Protection of user data and private information through encrypting all of the app's internet traffic with AES-256 encryption protocol.

Safeguarding users' privacy and anonymity by means of routing the traffic via dedicated VPN servers and hiding their real location.

Simple circumvention of geo-blocking, censorship, or any other location-based restrictions on the internet.

Word-wide server infrastructure (400+ servers in over 80 locations)
VPN Unlimited SDK is quite easy to implement thanks to all-encompassing technical documents and manuals available, as well as technical support and consulting the company provides to its clients. KeepSolid VPN Unlimited SDK is available at either a fixed fee per user, or the revenue share model (you can contact KeepSolid for a price quote).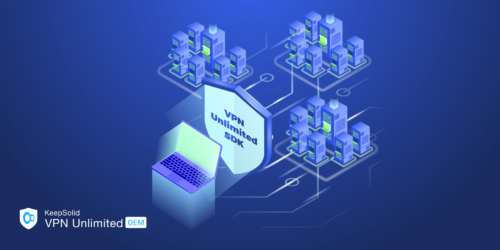 4. IBM Tealeaf
IBM Tealeaf is an analytics solution for businesses looking to understand how their website visitors behave. It does this by capturing website interactions from the visitor's perspective, enabling you to find issues relating to website CX, and the impact they have on your website's performance.
The main features of IBM Tealeaf include:
Actionable customer analytics, via an alert system that reports issues when they happen, and a suggestion system for finding the best solution.

Replay system, which allows you to view a browser-level recording of customer activity on your website

AI-powered analytics engine, which helps you find patterns in customer behavior data

Enhanced security, including full compliance with the GDPR initiative
IBM Tealeaf is highly customizable, and it is remarkably resource-efficient for a tool running in your website's backend. IBM Tealeaf pricing details are not published online, requiring you to contact the company for a price quote. Similar services tend to cost between $20 and $200.
If you still don't believe you need a CRM software to boost your business, here are some perks that will help change your mind. Really Simple Systems CRM helps you compile data from different sources in order to facilitate better communication with customers, and thus provides a more satisfying experience. 
The main features of Really Simple Systems CRM include:
Integrated marketing module, which allows you to create custom marketing campaigns for each audience segment.

Customer data synchronization, which provides a convenient way to access relevant customer information at a glance.

Case management, which enables you to keep track of pending support tickets for each individual customer.

Automatic email capture, useful for creating a history of interactions with customers.
As its name implies, Really Simple Systems is lightweight, easy to use, and simple to integrate with the rest of the tools in your CX tech stack. The best part about Really Simple Systems is that the basic plan can be used free of charge for two users, and you can get an expanded feature list starting at $14 per month when your business starts growing.

6. ProProfs Chat
ProProfs Chat is a tool for managing your live chat CX operation. ProProfs Chat helps you resolve customer queries with speed and elegance. Live chat enables you to connect with customers instantly, so you can rapidly resolve issues, recommending products, and close sales.
The main features of ProProfs Chat include:
Real-time access to customer information, so you can personalize your responses to the needs of each individual customer.

Operator performance tracking, which gives you access to chat ratings, transcripts, request numbers, and other performance data.

Chat window customization, which gives you the option to adjust colors, fonts, and custom graphics for the best possible CX.

Instant deployment, available via direct website embedding.
ProProfs offers extensive step-by-step guides and multi-channel customer support, making setup and configuration easy. ProProfs Chat starts at $9 per month, and there is a free trial available as well.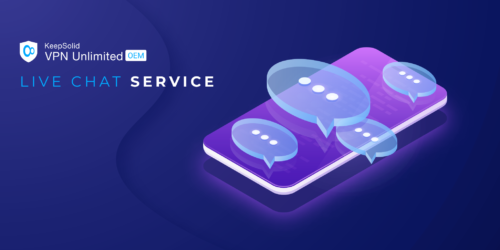 7. Clarabridge
Clarabridge is a text analysis and customer experience management tool. It acts as a hub for all your incoming customer feedback. 
Whenever you receive an email, a social media comment, or an instant message, Clarabridge will funnel it into a unified database. You can then use its built-in language and sentiment analysis tool to gain a better understanding of how your customers feel about you. It also has a user-friendly interface, and the company offers extensive customer support.
The main features of Clarabridge include:
Feedback capture, which takes into account all text-based communication channels, and voice-based ones if you transcribe them first.

Sentiment analysis, backed by a powerful AI system for providing insight.

Real-time alerts, for gauging customer opinion on a moment-to-moment basis.
In order to get a price quote, you will need to contact Clarabridge online. You can also try out the service for free through their website.
8. Jitbit HelpDesk
Jitbit HelpDesk is a ticketing tool for keeping track of customer queries. It works in conjunction with your customer database to match individual customer data with their support tickets, past, present, and future. This enables you to better understand the customer's pain points, so you can provide them with the support they need for a positive customer experience.
The main features of Jitbit HelpDesk include:
Customer data integration, which gives customer support agents access to relevant data at a glance.

Hazard management, which is there to help you implement corrective measures if a conflict arises.

Platform compatibility, which ensures seamless integration

with services such as Slack, Dropbox, or Github.
Jitbit HelpDesk has been praised industry-wide for its clean and functional UI, which makes it convenient to use for beginners and experts alike. The starting price for Jitbit HelpDesk is $24 per month, and you can access a fully-featured trial version for free.
9. Medallia
Medallia is an integrated customer experience management solution. It combines the features of a variety of standalone customer experience tools in a single convenient package, including data mining, A/B testing, customer recovery, and real-time insights. With Medallia, you can collect customer data from various sources, analyze it in real-time, and immediately set up workflows.
The main features of Medallia include:
Multi-channel signal capture, which makes it possible to create detailed customer profiles.

AI pattern matching, which utilizes machine learning to predict outcomes and identify friction points.

Integration with resource planning systems, which enables you to match customer experiences with financial outcomes.
Medallia is widely used by B2B companies in finance, retail, IT, and hospitality management. Price estimates are given upon requesting a demo of the software. Companies that have used the service claim that prices range between $40 and $350 per month.
Final Remarks
SaaS CX tools have the potential to radically transform the way companies approach customers. These tools can help you solve critical tasks such as gathering customer intelligence and streamlining communication, both of which are essential for providing a delightful customer experience. Give these tools a try, and take your customer experience operation to the next level.