Basic and Advanced Business Growth Strategies and How They Help Companies Grow
Reading Time:
6
minutes
In this piece, you'll learn all about basic and advanced business growth strategies and how to apply them. But first, we've got a big announcement to make: Goals by KeepSolid, our newest brainchild, has finally launched and is currently in beta testing. It's a great goal-oriented service for project managers and business owners, and it's free. Be sure to give it a try! And now, back to the topic 😉
Basic business growth strategies
Most companies, especially SMBs, wish and plan to grow. Business growth brings an increase in sales and bigger profits. However, implementing a growth strategy takes certain methods of business growth. A company should use one of these methods to expand its operations, but which one to choose? This largely depends on its financial situation, business landscape, competition, government regulation, and other such factors.
In this piece, we're going to discuss some of the most common business growth strategies. These include market penetration and expansion, product expansion, diversification growth, and other companies' acquisition. After that, we'll cover more sophisticated growth strategies, along with the examples of famous companies that applied them.
Market development or expansion strategy
The first business growth method we'll look at market expansion strategy, a.k.a. market development. It suggests selling current products and services in a new, unfamiliar market. A company may have several reasons to consider a market expansion strategy. First is the lack of competition as opposed to their current market, within which there may be no room left for growth. Then, to avoid losing sales and profits, the company needs to find new markets for its services and products.
Another use of a market expansion strategy for a small company is if it finds new uses for its existing products. For instance, a small distributor that would always sell to retail stores could discover a massive wholesale customer.
Market penetration strategy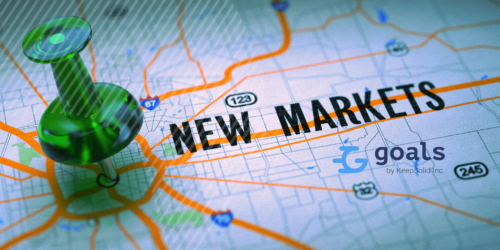 Next is the market penetration strategy. An SMB would use this approach when it starts marketing existing products or services within the same market it is familiar with and has already been using. In this case, small business experts recommend increasing the company's market share to grow using existing products and markets. Market share, or the percentage of dollar sales and unit an organization holds within a certain market versus all other competitors.
Low prices is an easy way to increase market share. For instance, in markets with little differentiation among products, lowering prices can help an organization grow its share of the market.
Product expansion strategy
Another solid strategy a small organization may use is to add new features or expand its product line to increase its profits and sales. When SMBs employ a product expansion strategy, a.k.a. product development strategy, they maintain their operations within the current market. Product development strategy works well when existing technology starts to change. A small organization may also need to add new products as older ones outlive their usefulness.
Diversification growth
Another growth strategy is diversification, where a small organization sells new products to new markets. It's a risky strategy. A small company considering using it will need to plan especially cautiously. For one, market research is vital because the organization should determine if consumers there are likely to be interested in the new products.
Growth through acquisition
Acquisition is a growth strategy that's more popular among larger corporations, but can be applied by SMBs as well. Via acquisition, an organization purchases another organization to expand its operations. An SMB can use this strategy to enter new markets and expand its product line. Growth through acquisition strategy can be risky, but not as much as the diversification strategy.
The main reason of its complexity is that the market and products are already established. So before using acquisition strategy, which takes significant investment to implement, a company must understand exactly what it is trying to achieve.
Advanced business growth strategies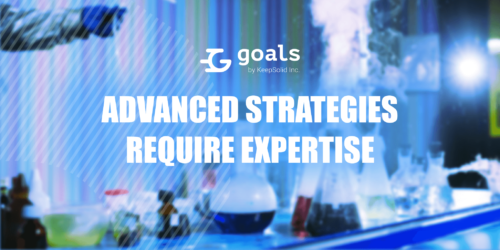 Now let's take a look at 4 advanced, more specific business growth strategies and see how they were implemented by certain well-known companies. Your particular target market and industry will, obviously, influence your decisions in your particular case, but you could draw some inspiration and ideas from the success of others (for more inspiration, check out our blog!) Learn from successful companies, examine their strategies, try them in your niche, and see how it works.
Dropbox and the viral loops growth strategy
Dropbox launched in 2008, trailblazing the cloud storage software market. It introduced the world to the convenience of keeping files and documents in the cloud instead of a physical device. Most of us take this ability for granted today, but Dropbox actually faced an uphill battle, trying to convince users that the "cloud", this new and unknown concept, is better than their trusty external drives and USBs. 
Dropbox marketers knew their solution would be considered a premium product that many users, from students to execs, would find invaluable. How did they tackle this challenge? With viral loops. 
In a nutshell, a viral loop looks like this:
A client tries your product

You offer them a valuable incentive to tell others about it

New users who the client has invited sign up, are offered the incentive themselves, and share on

Rinse and repeat
In the case of Dropbox, the company would offer all users 500MB of storage space for every friend they invited who signed up. This allowed to increase available storage space from 2GB available for freemium users up to 16GB for free.
Hence Dropbox got themselves a self-perpetuating, 24/7/365 acquisition machine that by 2009 allowed them to hit million users, and tripled this figure only 7 months later. As of now, Dropbox user base accounts for 500+ million worldwide.
Harry's and the milestone referrals growth strategy
Remember how Dollar Shave Club made an entrance in 2012 with the promise of affordable, yet high quality blades delivered to your door? The next year, Harry's followed suit, but instead of launching a viral video, they shrewdly utilized milestone referrals.
Here's how it worked: on a pre-launch landing page, visitors could sign up to receive email updates and receive a referral link. They could use it to share via email, Twitter, and Facebook. For every reference, users could earn rewards, depending on the number of referred friends. These "milestones" didn't require much from them, were easy to hit, and rewarded with a tangible product. As a result, Harry's amassed a 100,000+ emails database before even officially opening for business.
Slack and the word-of-mouth growth strategy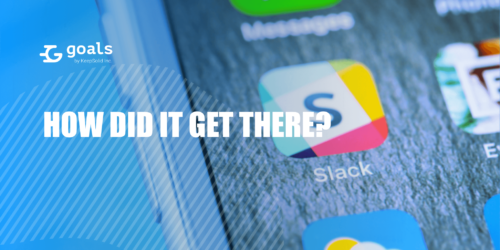 It took Slack some six years to become THE platform for online communication and collaboration for both personal and professional users. At launch in 2013, it had mere 8,000 users, and it reached the one million users milestone in late 2015. Currently, Slack boasts 10+ million daily active users. What's the secret?
First of all, Slack presented itself to large companies like Flickr and Rdio to generate early press coverage. The main focus of the company was user satisfaction, as they were answering thousands of tweets and help tickets monthly, generating positive word-of-mouth amongst the early adopters.
Word-of-mouth is an effective and organic source of new users. 4 out of 5 Americans say a friend or family member's recommendation is likely to make them try or purchase a product, and 1 out of 2 trust word-of-mouth more than any other source of information.
The roots of such effectiveness are in a psychological bias: we subconsciously trust the majority to know better. This allows social proof to remain the best instrument in sales and marketing content, and this is the reason why many brands care about their online reputation so much. In the modern customer-driven world, when the information is available to all and communication methods change, a single negative tweet or blog post can topple all marketing efforts.
WhatsApp and the "they zig, we zag" growth strategy
When trying to penetrate a crowded market, you need to stand out. The value proposition of your company should clearly demonstrate your competitive advantages. Your users must clearly understand why they need your service or product more than someone else's.
This was the challenge that WhatsApp faced when trying to enter the market of cross-platform messaging apps in 2009. Despite high competition, this app managed to become one of the most successful, collecting 1.2+ billion MAUs. To do this, WhatsApp devs decided to not show ads, not apply marketing marketing, and make it free for the first year in order to attract users disappointed by other providers.
This strategy made WhatsApp stand out from every other option. They zigged when everyone else zagged. They offered a brilliantly simple product for sending instant messages. Clients came, enjoyed, and shared it, allowing WhatsApp's explosive growth in its first four years.