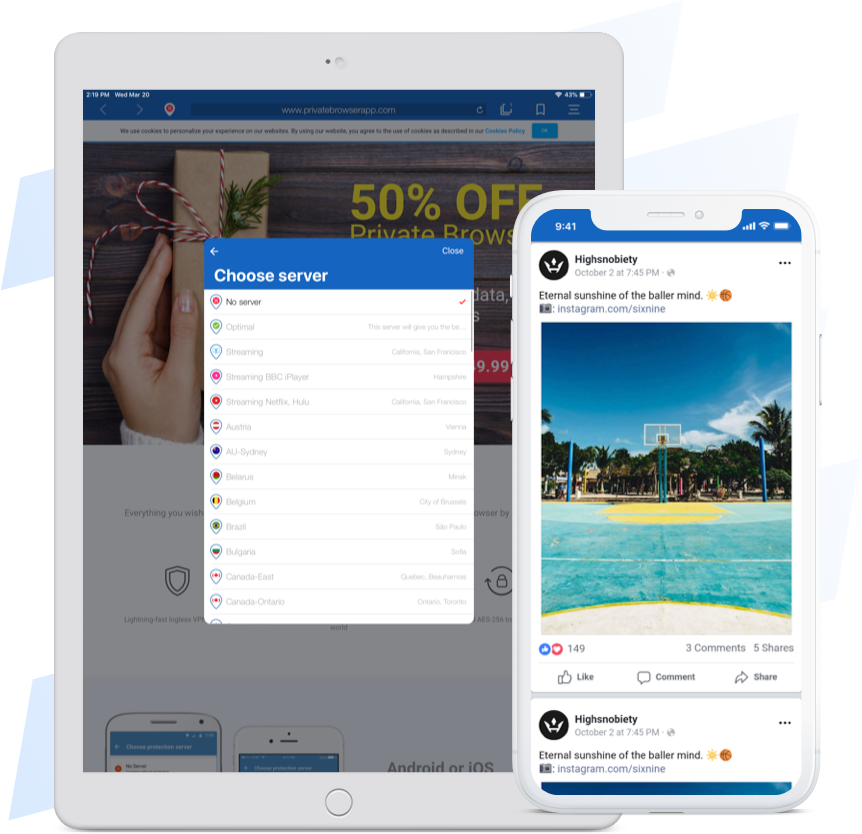 What is Anonymous Web Search
This is a process of browsing that allows you to search for any needed information on the internet and remain completely invisible. This also means that no unauthorized third party will be able to access your online requests and the websites you visit. In order to anonymously search for any data online, the user should use special incognito applications. Such apps have to disable cookies, conceal your real IP address and don't store your search history. Private Browser can serve as a great example of your perfect app for anonymous web search.
The biggest misconception is that using the incognito mode in the ordinary browser allows netizens to search for the needed information anonymously. However, the incognito mode is a good option only if you want to buy some things cheaper, or when you share your device with anyone else and don't want them to access your search history. In all other cases, this mode is useless, as it really can't stop your provider or cyber criminals from accessing your online traffic.
Try Anonymous Browsing Now
Private Browser by KeepSolid - browser that makes you invisible online
GET THE APP
Why Should You Care About Anonymous Web Search
To protect your online privacy
There are too many websites and people who would like to get your sensitive data and use it for their personal purposes or sell it to big companies. Don't let them make you a product! Your online activity is only your business.
To avoid annoying ads
Sometimes it seems that companies read your thoughts. Once you google the last iPhone model and that's it, its annoying ad follows you on every website you visit. Anonymous search ensures that businesses won't learn your requests.
To enjoy online freedom
Depending on your IP address, your search engine will show you different results and some website won't let you access their content. In order to avoid internet censorship and watch any content you wish, you should care about anonymous video search.
Why choose Private Browser for Anonymous Search
Thanks to a highly secure VPN feature, you can change your real IP address to a virtual one. This way our app guarantees you an anonymous image search. From now on, you'll be completely untraceable for any hacker or big business.
In order to bypass any geo-restrictions, you can only connect to one of our super fast VPN servers and access any content you like. This trick will also work when you'd like to save money on online shopping.
Our team does our best to protect your online traffic from any cyber criminal. That's why we encipher all your search requests and search history with a rock-solid encryption method. Using Private Browser, you can be sure that no one steals your data.