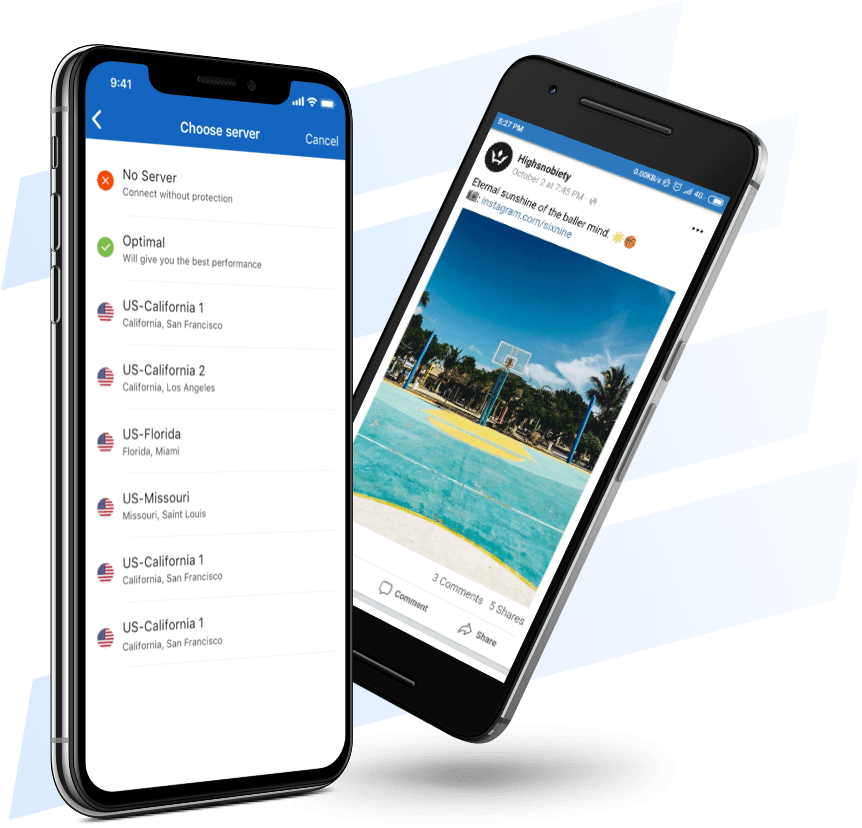 The Best Mobile App for Private Browsing
Learn what makes Private Browser the best mobile browser.
BEST PRIVATE BROWSER
The Best Private Browser App
These last years, with the government surveillance and cybercrime on the rise, more and more people are looking for means to protect their privacy. Alas, finding one is no simple ordeal. It takes a deep understanding of the types of threats that lurk in the internet waters, what kind of protection best counters which, and how to identify the best private browser app on the market.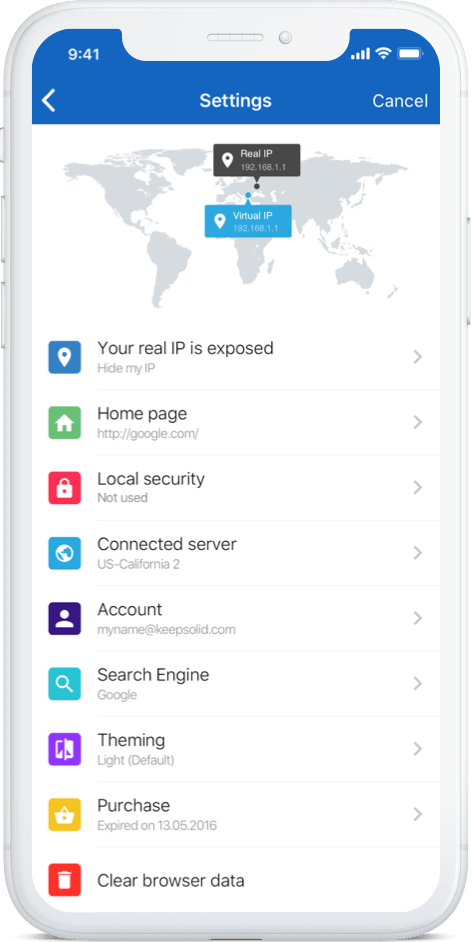 Sources of Online Danger to Online Browsing
The main online dangers to a netizen's privacy come from two sources:
Their sensitive data getting intercepted by malicious third parties
Their real IP address becoming known and being used to build a profile on them
How to Find the Best Private Browser App
To avoid being exposed to these perils, one would require the best of theb best private browser apps. To tell one, see how well it does the following:
Encrypt your browsing traffic
Mask your real IP address
Supports private search
Features local device protection
Offers plenty of VPN servers
Private Browser Features for Security, Privacy, and Online Freedom
Now, let's compare this to Private Browser features to see what makes it the best among apps for private browsing. Its most prominent capabilities are:
AES-256 encryption protocol - military-grade technology for protecting your browsing data
400+ VPN servers in over 80 locations - to mask your real IP address to look like the one of the chosen server; and to allow to search truly privately, accessing the search results of the selected location
Local protection - protect the app on your device with a fingerprint, a pattern, a pin code, or a password
Dark and Light modes - for extra stylish look and better experience
Best Private Mobile Browser
While desktop users have plenty of security and privacy solutions to choose from, mobile netizens are, unfortunately, less lucky in this regard. There are still a number of options available, but usually there's no way to make sure that the app is worth its money. The same goes for choosing the best private mobile browser.
Luckily, with Private Browser there's no such problem. It was developed by KeepSolid, authors of numerous critically acclaimed security, anonymity, and privacy apps. This means that all our experience was manifested in this service, to provide you with the best private mobile browser on the market.
Best Browser for Private Browsing
Some users question why they should even care about the privacy of their browsing if they don't do anything illegal. The thing is, they seem to miss the crucial point - their private information has long become a commodity, and a pricey one at that!
If you don't ensure your the integrity of your privacy, cybercriminals can get their hands on all sorts of info: you credentials, sensitive data, browsing and search history, etc. To avoid this, use the best browser for private browsing - Private Browser by KeepSolid!
Ready to Get the Best Private Browser?
Thanks to 7-day free trial, you will have plenty of time to check out all its benefits!
download for free