What is Incognito Mode in Web Browser
This is an option in some ordinary browsers that don't let the latter store your search history, cookies, and cache. The incognito mode ensures that the person, who will also use your device, won't see your online activity. This privacy feature is a good option when you want to save on online shopping or to hide your online activity from anyone who will search for something via the same browser.
However, the incognito mode doesn't offer you anonymous browsing at all. Incognito mode is a type of local protection on your device but your online activity can still be tracked by websites you visit, your employer, internet service provider, or even cyber criminal.
What is Incognito Browsing
This is a process of browsing, during which your online activity remains completely anonymous and invisible. In order to browse incognito in present-day reality, netizen should use special incognito apps like a private web browser or VPN service. Such an application has to encrypt your online traffic, provide you with a virtual IP address, and ensure incognito search.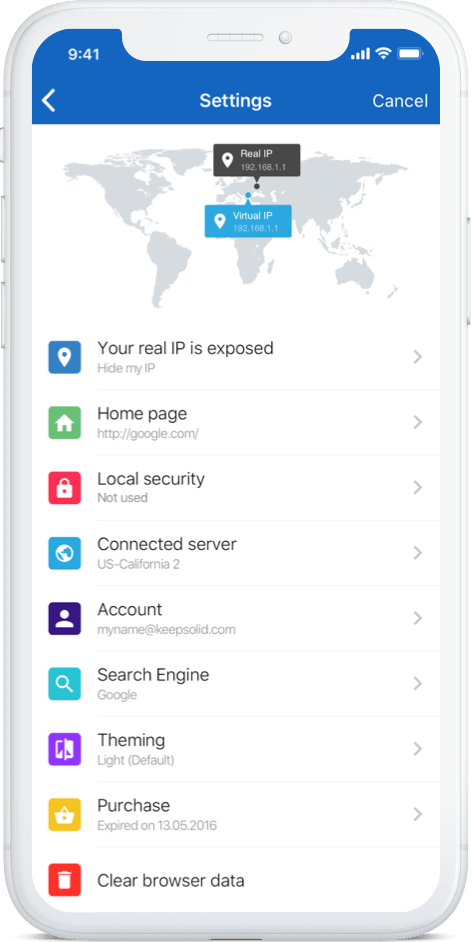 One of the biggest misconceptions is that incognito browsing is a mode or an extra feature in ordinary apps. However, incognito browsing is the ability to surf the web and stay completely untraceable from any unauthorized third-party. This also means a level of security of services that specialize in data protection. Private Browser by KeepSolid can serve as a bright example of an application for incognito browsing.
What's the Difference between Incognito Mode and Incognito Private Browser
| | Incognito Mode | Private Browser by KeepSolid |
| --- | --- | --- |
| Local protection of search history | | |
| Anonymous browsing | | |
| Invisible search | | |
| Online traffic protection | | |
| VPN feature | | |
| Hides real IP address | | |
| Online freedom | | |
What Makes Private Browser by KeepSolid an Incognito Browser
Incognito VPN feature
To provide your online surfing with complete protection, our team has created an incognito browser with an advanced level of security. Our app easily hides your real IP address to make you untraceable while on the web.
Premium VPN servers
Our app offers a huge list of super fast VPN server locations all over the world. Connecting to the particular server, you will be able to access any wished content and stay invisible during your online activity.
Bullet-proof encryption methods
Striving to protect your online traffic from hackers, we've implemented highly secure AES-256 encryption. Thanks to this feature, no cyber criminal or unauthorized third-party will be able to decode your private data.
How to Browse Incognito with Private Browser by KeepSolid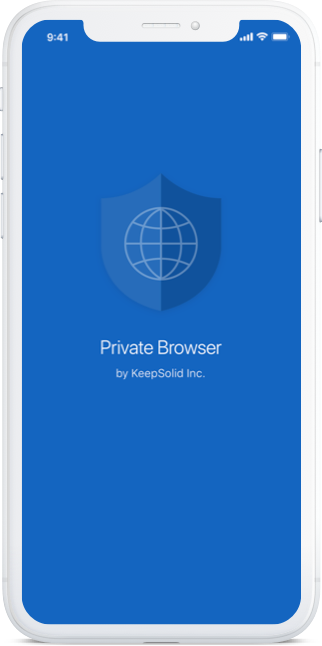 1
Download Private Browser from App Store or Play Market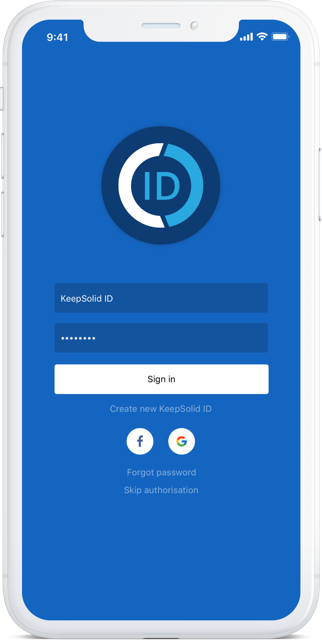 2
Create your KeepSolid ID if you still don't have one and sign in the app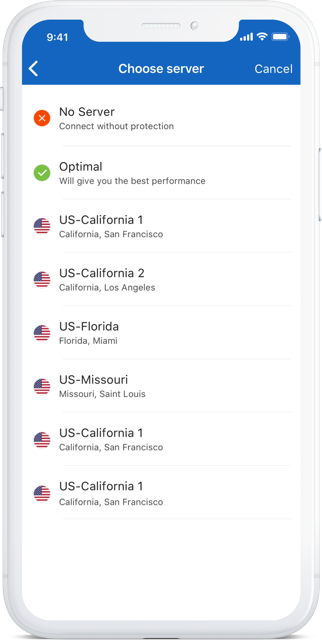 3
Go to the Servers tab and connect to the needed VPN-server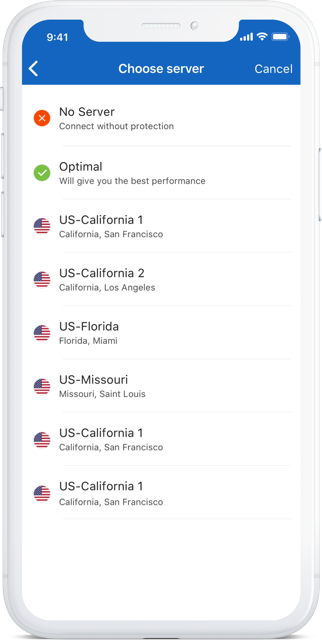 4
Enjoy your incognito browsing!