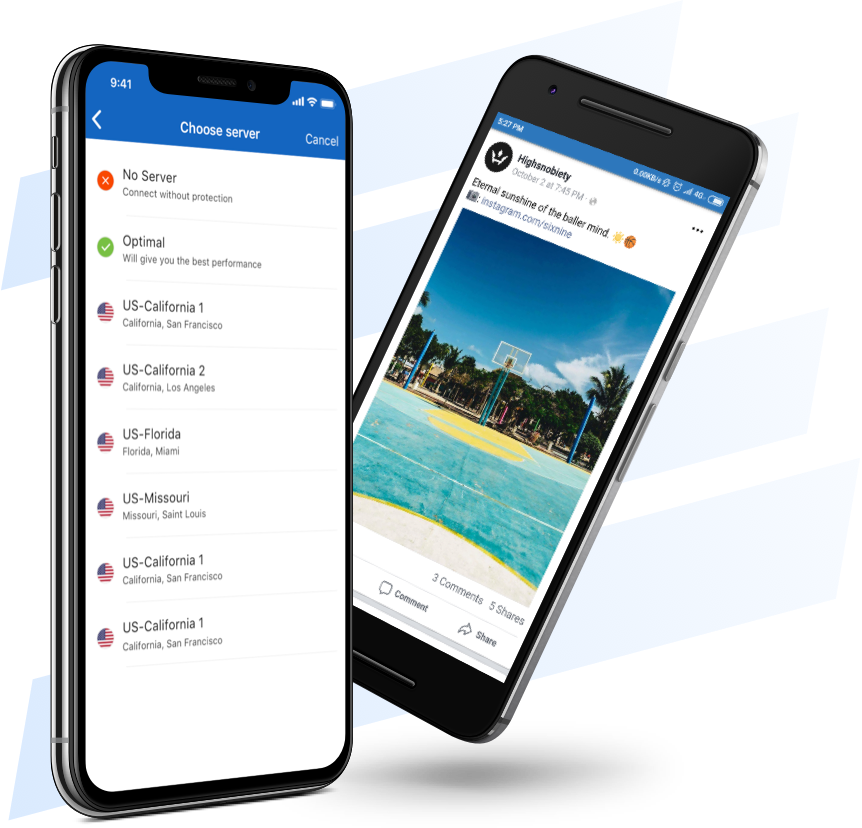 What is a Private Web Browser
This is a type of alternative browser with an advanced level of security. Such a browser encrypts users' online traffic and helps them to remain private and anonymous on the internet. The key aim of such software is your online protection from spyware, cyber criminals, and ad tracker networks. Our private web browser also provides users with the VPN feature.
Mainstream browsers like to apply the widely-used term "private browsing" to themselves. However, in their case it means only the availability of a privacy mode that disables any tracking features in your regular web viewing software. As a result of using a private (or incognito) mode, your browser is obliged not to store your browsing history, cash, and cookies. It takes a truly private web browser to justify the use of this term.
So, What is a Private Browser?
The browser that makes your online activity invisible on a full-time basis
GO PRIVATE
What is the Best Private Browser
In our humble opinion, it is Private Browser by KeepSolid - the browser that embodies all the privacy and security features you have ever wished. Developed by a team of professionals in the field of online security, the application offers a number of benefits for ordinary netizens. Unlimited traffic, invisible internet surfing, and military-grade data protection - this and more combined in one private web browser.
With our application you get:
Super fast VPN feature
Our service provides you with a virtual IP address in order to make your online activity completely untraceable for any cyber criminals.
Premium VPN servers in 80+ locations all over the world
Connecting to the needed server location, you will be able to bypass any geo-restrictions and access your favorite content wherever you are.
Bullet-proof AES-256 encryption
Encrypting your online traffic, our service protects you from hackers and doesn't let them to decode it.
Browse with unlimited speed
The best private browser provides you with a huge number of lightning-fast VPN servers. We do everything we can to make your online surfing not only private and secure but ultra-fast, too. No lags, no logs, no sudden disconnections.
Stay invisible
By hiding your real IP address, Private Browser makes your online activity invisible and untraceable. Our application enciphers your online traffic and establishes a highly secure tunnel between our software and VPN protocols. Whatever information you search or enter - from online banking to private messages - no unauthorized party will be able to learn it.
Bypass censorship
It seems unfair that some countries restrict your online freedom and stop you from enjoying your favorite content. Don't let them do so. Thanks to our Private Browser you'll be able to choose the server location where you can access the web site you want.
Customize interface
Choose your side - the light or the dark one? With our service, you can easily set the color theme that suits best your feelings and mood. Customize your web viewing software and surf the internet with style. The settings for local protection included.