Encryption is the key
Prevent interceptions of your data sent over e-mail, VoIP cloud service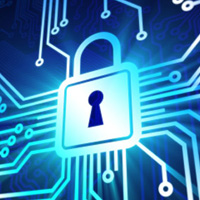 VPN Unlimited in just one year has achieved almost 2 million customers globally thanks to its supreme methods of encryption. Aside from ensuring 100% guaranteed secure communication among electronic devices, VPN Unlimited service has proven to offer the ultimate online protection of Internet connection and public WiFi. An important role of VPN service lies in establishing secure communication. It is made through secure tunneling, the so-called IP Security (IPsec). Aside from being able to use the ultimate VPN Unlimited app, users can benefit from secure online surfing experience with Private Browser. Private Browser uses encryption similar to VPN Unlimited technology and offers access to a wide range of global VPN servers.
VPN Service offers:

100% guaranteed online privacy
Powerful methods of data encryption
Unique certificates for sender authentication
A wide range of VPN servers to connect to around the globe
Ultimate content integrity (as data authentication)
VPN Unlimited service uses the following:
Tunneling is a powerful method of input/output data transfer. Files are broken into small fragments and sent as information packets. Virtual tunnel cannot be broken into or intercepted as hackers lack the special authentication keys to encrypting method.
Encapsulation is a term that is referred to the outer data packet layer. It is created by VPN server and VPN app. Encapsulation ensures no data can be identified or read.
Tunneling Protocol serves as additional security layer for extra online security and data protection.
As you can see, VPN Unlimited service uses the ultimate online security method through powerful encrypting technology, which allows to prevent any data interceptions. Whether the information is sent over email, VoIP or cloud service, it will be completely unreachable for cyber criminals making all of their diligent actions completely senseless. In addition, our company has a completely unique product – Private Browser that is free for download. This ultimate surfing solution uses powerful encryption technology similar to VPN Unlimited and allows access to a full list of VPN servers too.