Cable vs. Streaming: What's the Best Deal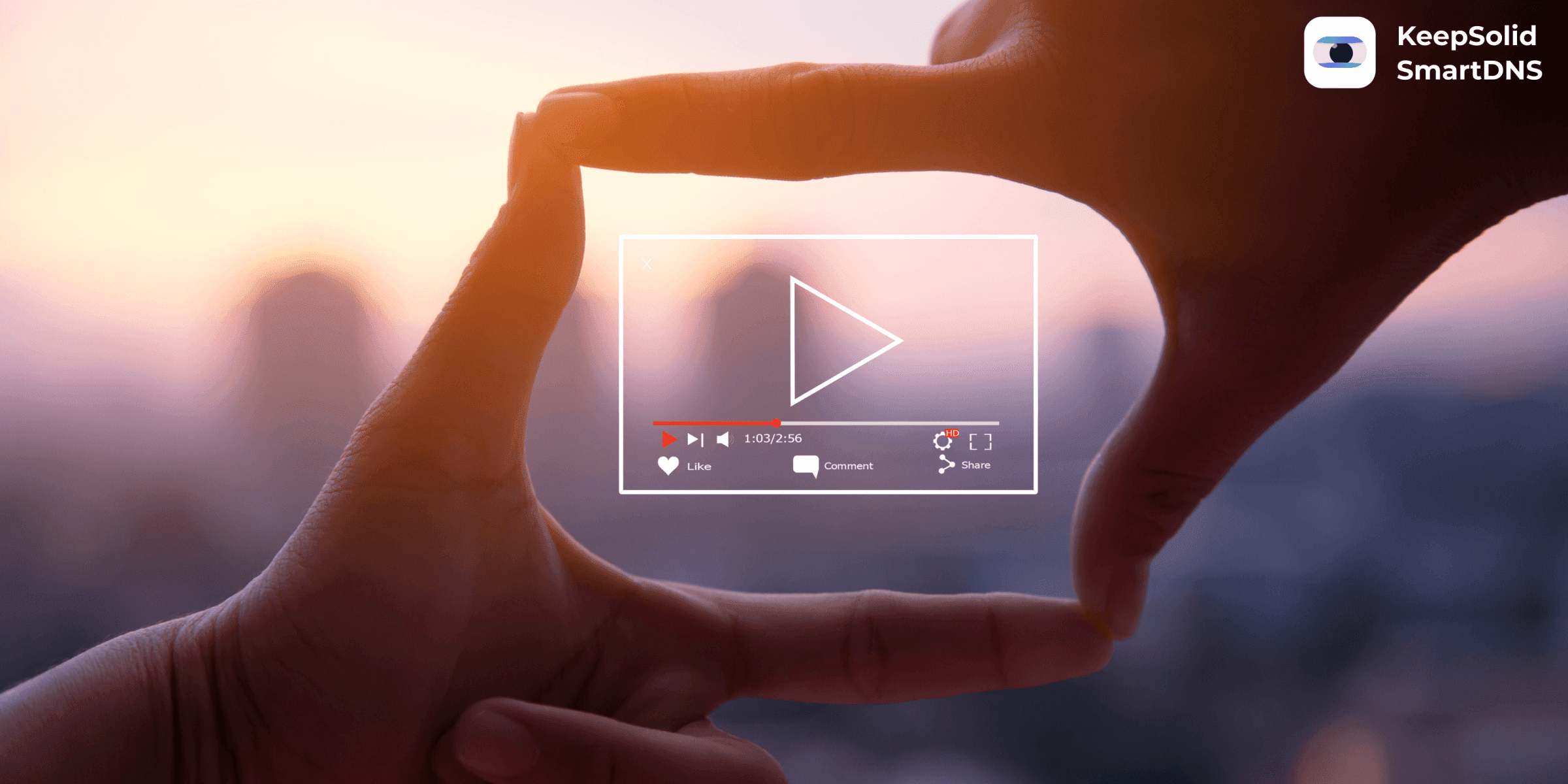 Nowadays, streaming services become more and more accessible and widely used. And the traditional cable TV model begins to make less and less sense.
Watching TV without cable is a perfect way to go now. No confusing price package deals, no service restrictions due to the geo-blocking regulations, and no annoying ads that pop up the moment it's starting to get interesting. Sounds great, but does it work out well in practice?
In this piece, we are going to discuss the following questions:
First of all, what are the advantages of streaming compared with cable?
What should you do before cutting a cord?
How to watch sports without cable?
And finally: How to access ISP and geo-blocked streaming services with KeepSolid SmartDNS?
Keep reading and make your choice: cable TV provider or streaming services?
SmartDNS and Streaming Services Work Perfect Together
Easily connect to SmartDNS servers, grab some popcorn, and enjoy the best video content!
Stream Or Watch Cable, Or Pay for Both
Using streaming services becomes a part of our everyday life. So it's not surprising that more and more people prefer streaming services over traditional cable TV.
To confirm this, let's consider some statistics:
Almost half of Americans (48%) do not plan to cut the cord, 28% are considering cutting the cable, and 24% do not have a cable TV subscription.
However, 82% of these people pay for at least one streaming service and 53% of them use up to 3 streaming services.
More than one-third (34%) of 18-25 year-olds say they prefer streaming services.
42% of Americans watch a combination of cable TV and streaming services.
37% of them would cancel a cable TV subscription just for Netflix and its shows. 28% would choose Hulu as a primary streaming service, and 22% would  prefer to watch Prime Video, rather than traditional TV. Other streaming services like Disney+, HBO Max, BBC iPlayer, Sony Crackle, and ESPN+ were deemed to be nice-to-have, but not enough to cut the cord.
And what about you?
Are You Ready to Cut a Cord?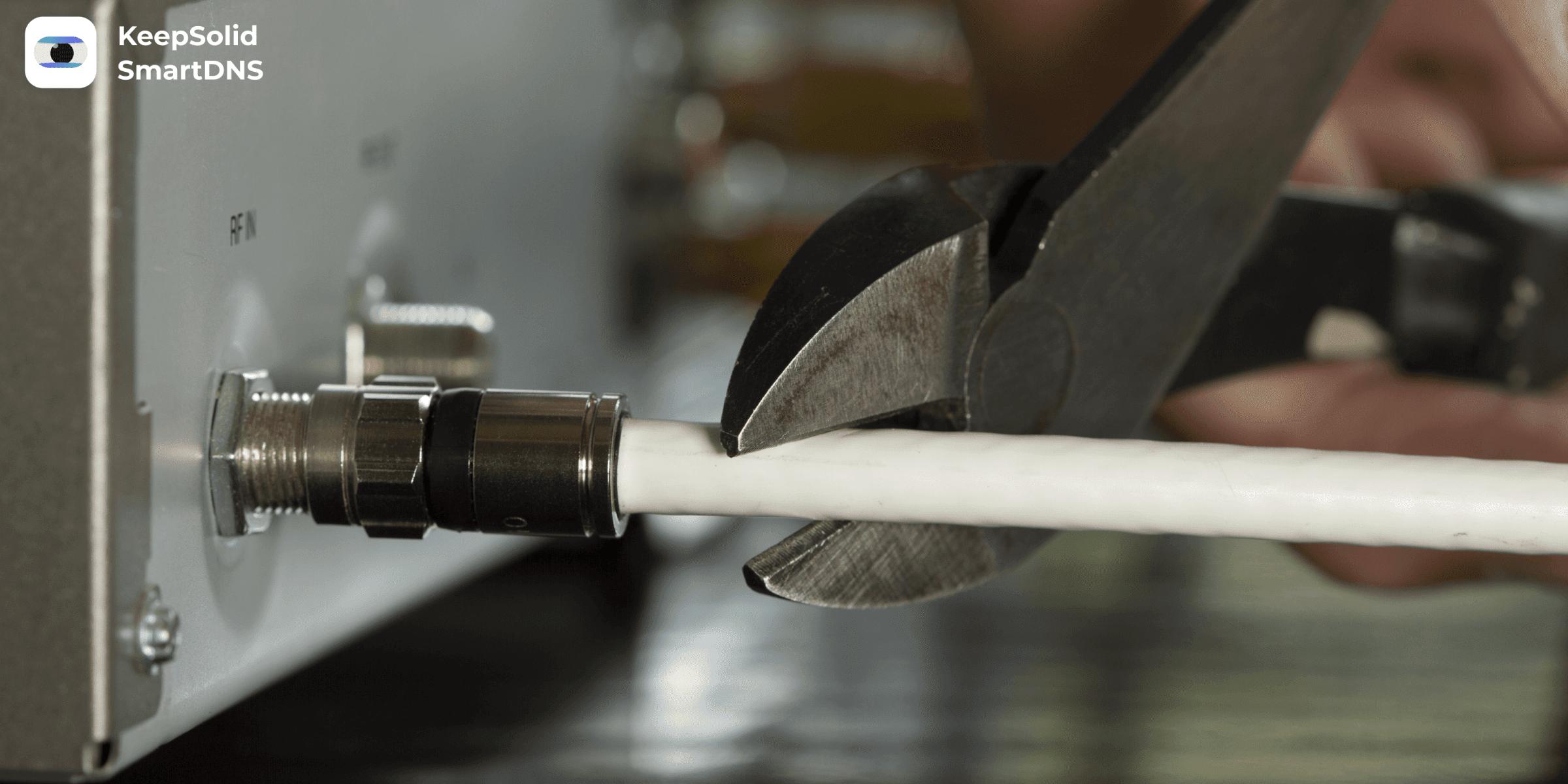 Watching TV without cable means that you'll need to stream all the shows and movies you are used to watch on your cable TV box. To make the cutting cord process less of a burden, look over the checklist on how to move from cable to streaming:
Figure out your TV movies and channels must-haves
Make a list of the channels and shows you and your family watch
Make sure you can replace these shows with streaming services (Disney+, Hulu, and whatnot)
Cord-cutting for sports fans: How to watch sports without cable
Watching sports events is still one of the main reasons to pay for cable TV. Here are our quick notes to being a cord-cutting sports fans:
Many of the sporting events are 100% free on ABC, CBS, FOX, and NBC streaming services.
If you're interested in the National Basketball Association, Sling TV's $30/mo Orange plan is all you need. 
Like international soccer? FuboTV streaming has a convenient offering for $55 per month.
If you're a big fan of baseball's Chicago Cubs, purchase a $55/mo Hulu, while Chicago White Sox fans can rely on the $5-cheaper YouTube TV subscription.
Follow the Latest Sports Events Around the World with SmartDNS
A wide range of available streaming services and blazing-fast connection speed are included!
Subscription Price & Flexible Terms
Almost all streaming services offer greater flexibility in a variety of ways. For one, you only need to sign up and purchase a subscription using your credit card. Secondly, you can cancel and restart your subscription anytime without contracts or penalties. For example, you can subscribe to follow a particular show and then cancel your subscription after the finale.
Another benefit of streaming is that it costs less than most cable bills, even if you stick with subscribing to a few services.
Cable packages can cost from $70 to $200 per month. Subscriptions to streaming services are more affordable, as even the most expensive streaming services are far less than $50 per month:
Apple TV+ ≈ $5/mo
Hulu ≈ $6/mo
Disney+  ≈ $7/mo 
Amazon Prime ≈ $13/mo
Even combining the price of all these services, it is less than the price of the monthly cable bill. The only downside is you may have to subscribe to multiple services to find all the channels or shows you want.
Access streaming services all over the world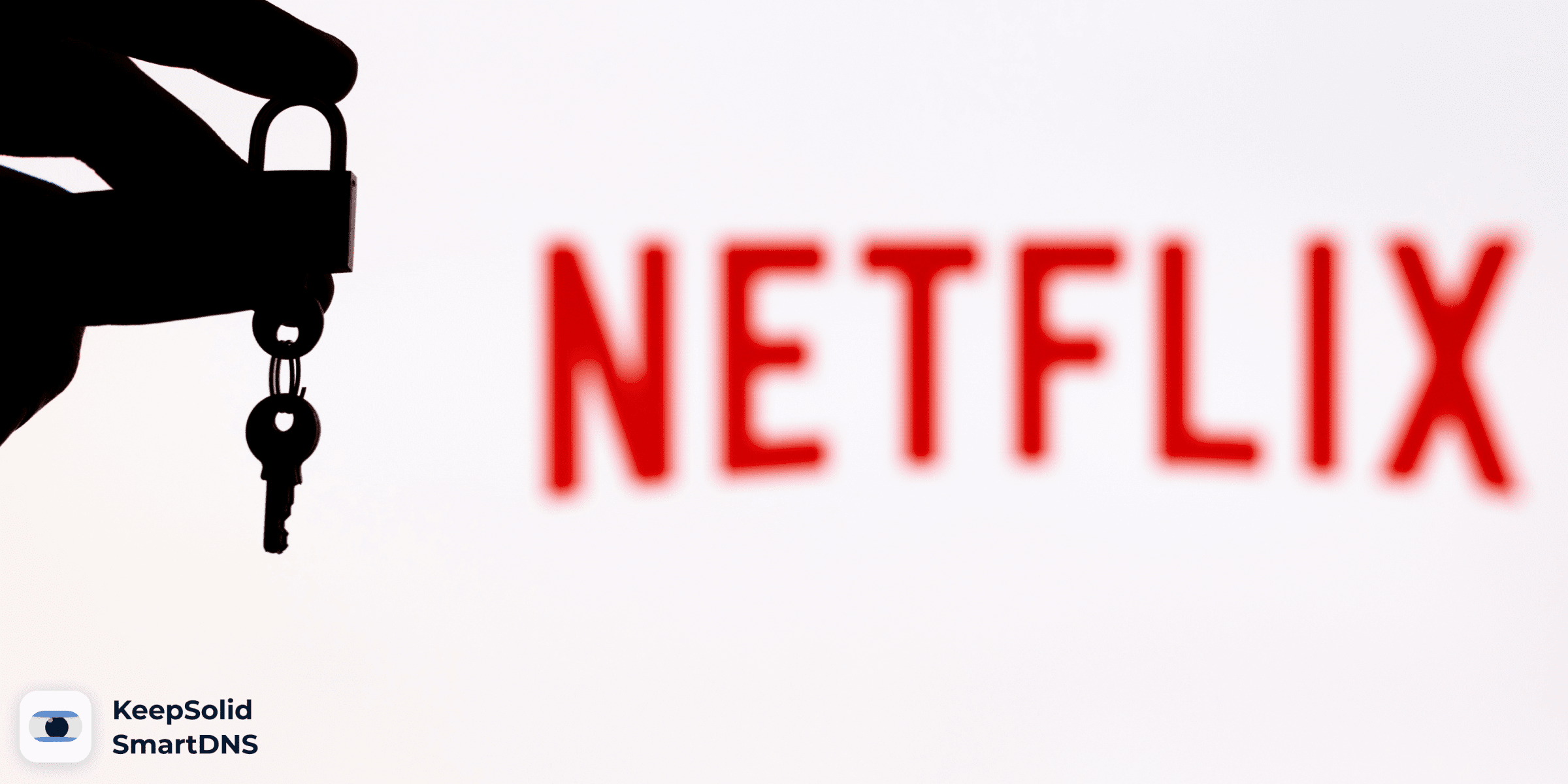 Looking for a way to unblock American Hulu if you are out of the USA? Wondering how to access Hotstar if you live in Europe? Want to be among the first to enjoy the new series, but your country is the last one on the release list?
KeepSolid SmartDNS is at your disposal! Get the app now and gain access to any online content you like. No matter why this streaming is unavailable, SmartDNS helps you to access it in a matter of minutes.
Expand Your Online Streaming Experience
Bypass internet censorship and geo-restrictions and access video streaming content from across the globe with SmartDNS.
How to Access Blocked Websites with SmartDNS
KeepSolid SmartDNS is the best choice to unblock the most popular streaming services from anywhere in the world.
In a nutshell, SmartDNS is a technology that allows users all over the world to access such video services as US Hulu, HBO Now, Amazon Prime, and thousands of others, if they are blocked in your locations.
Top benefits of KeepSolid SmartDNS proxy:
Get around geo-restrictions and internet censorship
Watch your favorite video content wherever you are
Enjoy full-HD video content without lags and time delays
Get blazing-fast performance and connection speed
Unblock vids on any number of internet-capable devices
KeepSolid SmartDNS Working Principle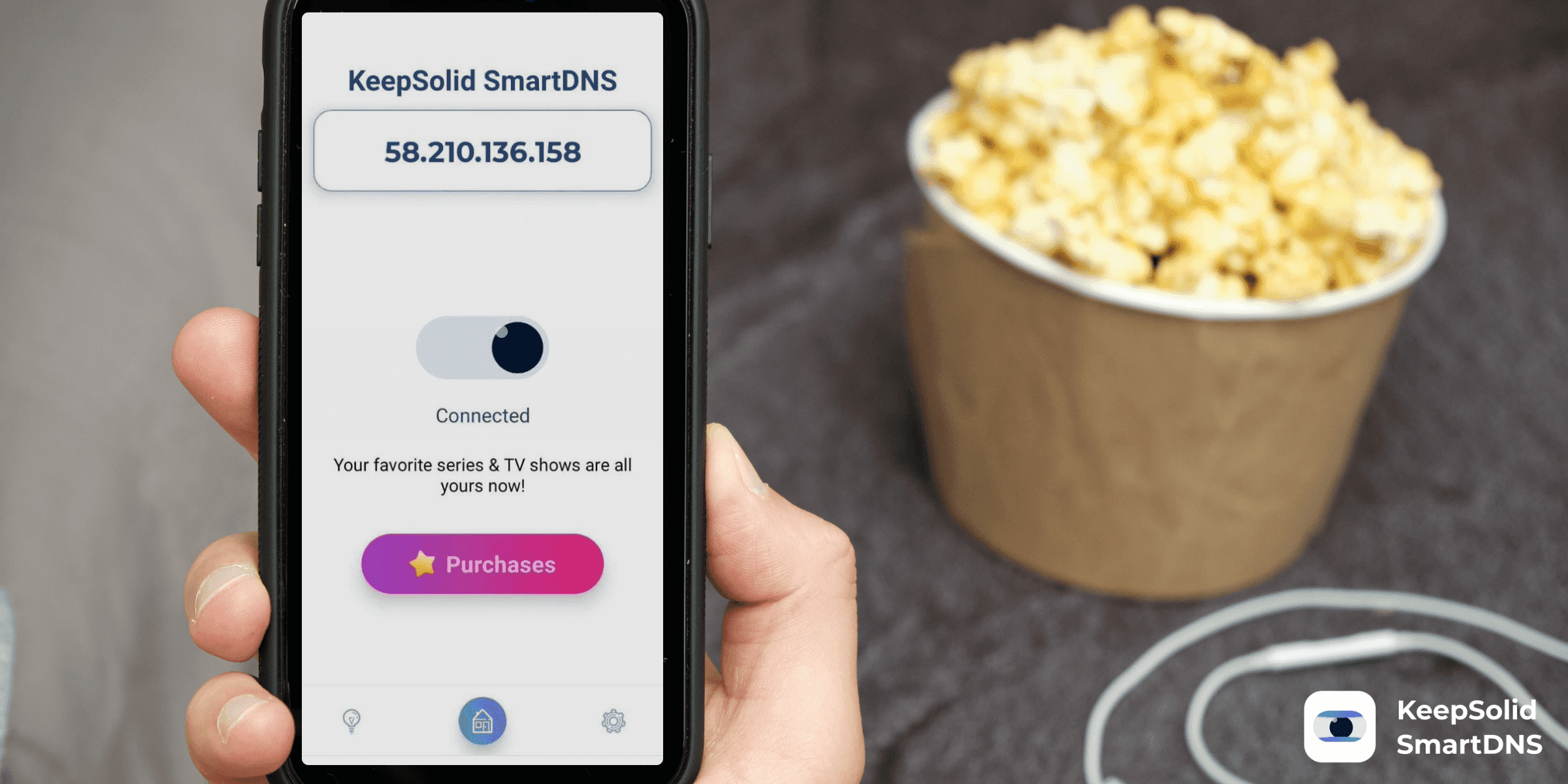 KeepSolid SmartDNS provides you with US and EU DNS servers that aim to unblock the most popular video streaming services and geo-blocked websites all around the globe.
In more detail, our app reroutes your web traffic via our DNS servers without encrypting it, hides your actual geo-location, and replaces your device's DNS address with the DNS of one of our special servers. As a result, you can freely enjoy your favorite video streaming channels and your internet connection speed doesn't slow down.
What services can you unlock with SmartDNS? Here is the list! We regularly expand the number of supported streaming services, so if your favorite streaming is not listed yet, simply request this channel and stay tuned for updates.
Enjoy Seamless Streaming with no Lags and Geo-restrictions!
Unlock streaming content from anywhere in the world and watch your favorite vids on any platform, and any device with no time delays!