3 Keys to Become a High-Performing Company
Reading Time:
4
minutes
Succeeding in business is no longer just about a good product and an even better sales pitch. Success is now defined by long-term, high-level performance, and sustainability. Seasoned entrepreneurs know this is no easy feat. Although there is no one-size-fits-all formula, there are steps you can take to drive your team forward and make them stronger, better, and perform at top levels consistently.
To develop a high-performing team, you first need strong leadership, trust in your people, and the ability to change. It's all about finding the right conditions for your team to excel. Your executives need to determine what makes a successful team.
Once you examine the metrics necessary to gauge success, you are ready to make some changes to get there. You understand the gap between your team's current state and the future "high-performing" team. To help bridge that gap, below are three keys to becoming a top-performing company.
Key 1 – Create a Goal-Oriented Culture Rich with Feedback
Rid your company of the traditional top-down organizational structure and form peer networks instead. Set clear goals and expectations for all members of each team. Reward staff based on improvements made to the system as well as goals achieved. Align incentives with initiatives and company success. 
Make sure everyone is on board, and on the same page. Managers and underlings should work well together in a cohesive, cooperative fashion that fosters trust and collaboration. Employees that enjoy working together and get along well strive to do more and be better.
Establishing feedback loop
Encourage feedback from all your employees. You never know where the best ideas or warnings of disaster might come from. Keep an open-door policy so that no one is afraid to go to you with good or bad news.
Hold regularly scheduled meetings with key players to evaluate goals and the process for achieving them. Put into place key performance indicators (KPIs) so you know at any given time where you stand and how to measure progress.
Listen to feedback, so you fully understand what is important to your employees and how to properly motivate them. Keep incentives fair and equal among all team members; never play favorites.
Key 2 – Empower Your Team to Cultivate Investment in the Overall Success of the Company
An invested team is more productive and successful. Give your employees the resources they need and the authority to do their jobs well. When you trust and empower your people with responsibility, productivity flourishes. When employees take ownership of their position, they feel in control and powerful enough to make a difference in the bottom line.
Help staff members set realistic goals for themselves and then provide them with the support and feedback to achieve those goals. Always communicate compassionately and with support. Stay away from punitive language. Keep the goal a win-win for everyone. Don't forget about accountability and communicate transparently, so everyone knows the expectations and outcomes for falling short. Inspire them to want to achieve more rather than using scare tactics or negative reinforcement.
About growing your team internally
Invest in your team with ongoing education and incentives for higher learning. The more they learn, the better they get at their jobs, and that equals more productivity and goal achievement. Provide the latest in technology, software, and other resources to help your staff do their jobs more efficiently and communicate with each other effortlessly.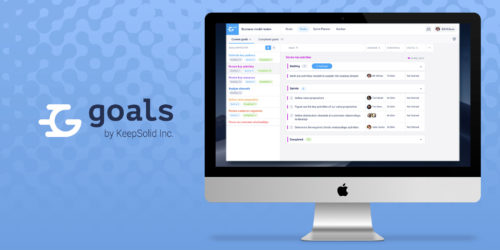 When hiring new team members, set your sights on top-performers to help raise the overall bar and motivate others to excel. Surrounding yourself with high-performance people can get the momentum going and elevate the global culture of the company organically. Fill positions by focusing on individual strengths and diversity. You don't want a company filled with cookie-cutter employees; you want someone for every job and contingency.
Trusted employees are better able to respond quickly to the change and find innovative ideas born of shared values and investment in the final outcome.
Key 3 – Customer-Centric Focus and Dedication to the Details
When empowered employees are invested in a great customer experience, they will find innovative ways to solve problems and create unique solutions out of thin air. When you trust your people to take care of your business, they know it and, in turn, won't want to let you down. A customer-centric focus does not mean putting the customer before your staff; it means when you invest in them, they will want to help your customers find success as much as you do. 
Communication and other details
Constant, purposeful communication should also be a number one focus of managers and employees. Join leadership training groups to improve how you manage your staff and resources. Effective leadership is one of the most significant factors in achieving high success. Set up regular check-in meetings or daily reports so you can easily stay on top of all the minutiae of doing business.
Manage the other details too, so they don't get away from you. Check your best customers' behavior – the ones who bring more results than the others. Perform advanced background checks to get detailed information and separate them by age, profession, gender, etc. This will help you catch your target customers faster and easier. 
The difference between building a successful business and filing for bankruptcy is all about crafting a high-performance team of achievers and keeping them motivated and happy. 
Author's bio: 
Ben is a Digital Overlord and Chief Security Officer at InfoTracer who takes a wide view from whole system. He authors guides on entire security posture, both physical and cyber. Enjoys sharing the best practices and does it the right way!