Explore a New Improved Experience With the Updated Photo Transfer WiFi App
Reading Time:
2
minutes
Yippee! We are extremely happy to announce the long awaited major update of Photo Transfer WiFi. Now, you can transfer and share your media to other iOS devices, your macOS or PC much easier and faster. Send as many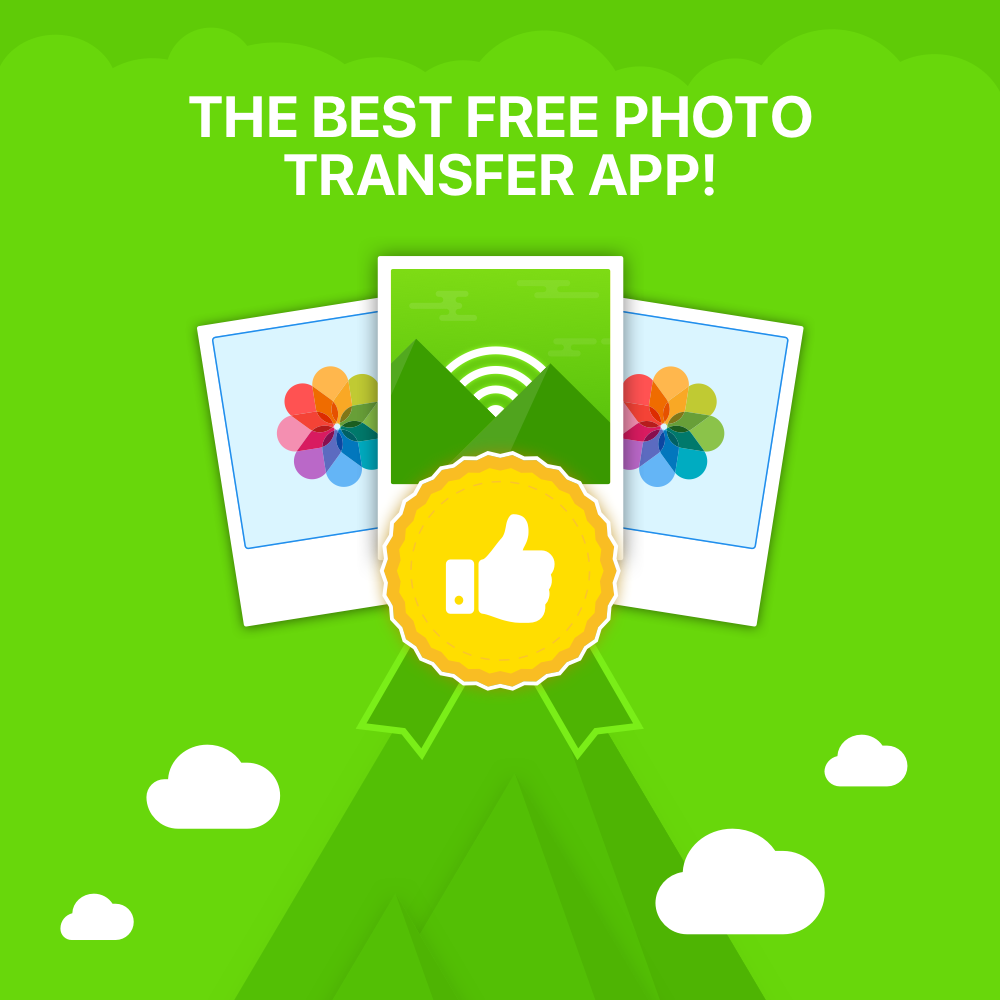 photos and videos at once as you want, and be sure the media will stay at full resolution.
Download the app at absolutely no cost to you, and enjoy a completely new and fresh UI with the improved performance and stability.
A new standard for transfer apps
Transferring photos between devices via iTunes, email, or iCloud is often more complicated than it should be. Photo Transfer WiFi is a perfect alternative that makes this process much easier. This well-thought-out app allows you to get all the media from your iOS device to your macOS or PC wirelessly. You don't need cables or other apps anymore.
So, if you want to browse your albums to your macOS or PC and back, follow these easy steps:
1. Make sure your devices are connected to the same WiFi network
2. Type-in a shown URL in your browser and enter a password
3. Select albums that you want to be visible in a browser on your computer.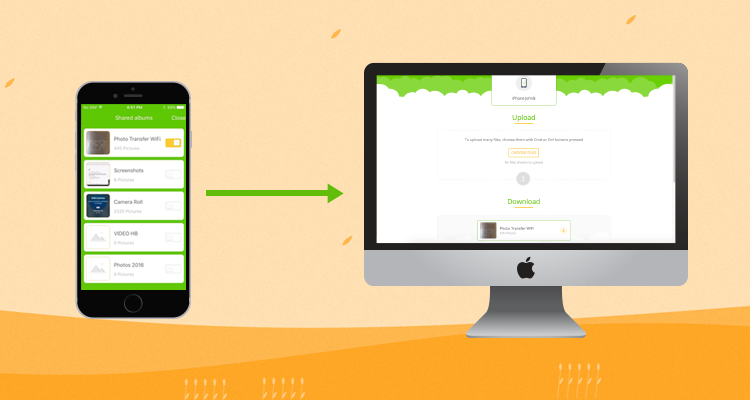 Voila! Now, you can download shared albums and navigate the files inside them. Also, you are able to upload files back to your iOS device. As the app uses a WiFi connection to transfer files instead of the internet, this makes the process much faster.
Try it for yourself
This nice easy-to-use software will be useful for you in many cases. For instance, when returning home from a trip with lots of photos and videos, you'll save tons of time transferring files to your computer.
Thanks to the way this app simplifies the process, there is hardly any other app on the market offering the same level of user-friendly interface, convenience, and speed.
More in the version 11
– 3D touch or a long tap for photo preview, even on remote devices
– Video guides for most common user scenarios
– Chinese and Spanish localizations for your comfort
What are you waiting for? If quality, simplicity and speed is your aim, go for it. More top-notch features are yet to come.
Have feedback on your experience with our app? Want some particular feature to be implemented in the next update? We want to hear about it! Leave your comments below, or contact our support team.