How to Plan Higher Education as an Adult?
Reading Time:
2
minutes
The value of a college education has come into doubt thanks to rising tuition costs, increasing student-loan debt, high unemployment and a sluggish economy that is keeping millions of college-educated people in jobs that don't require their education. These circumstances leave some high school graduates questioning whether it pays to pursue a higher education.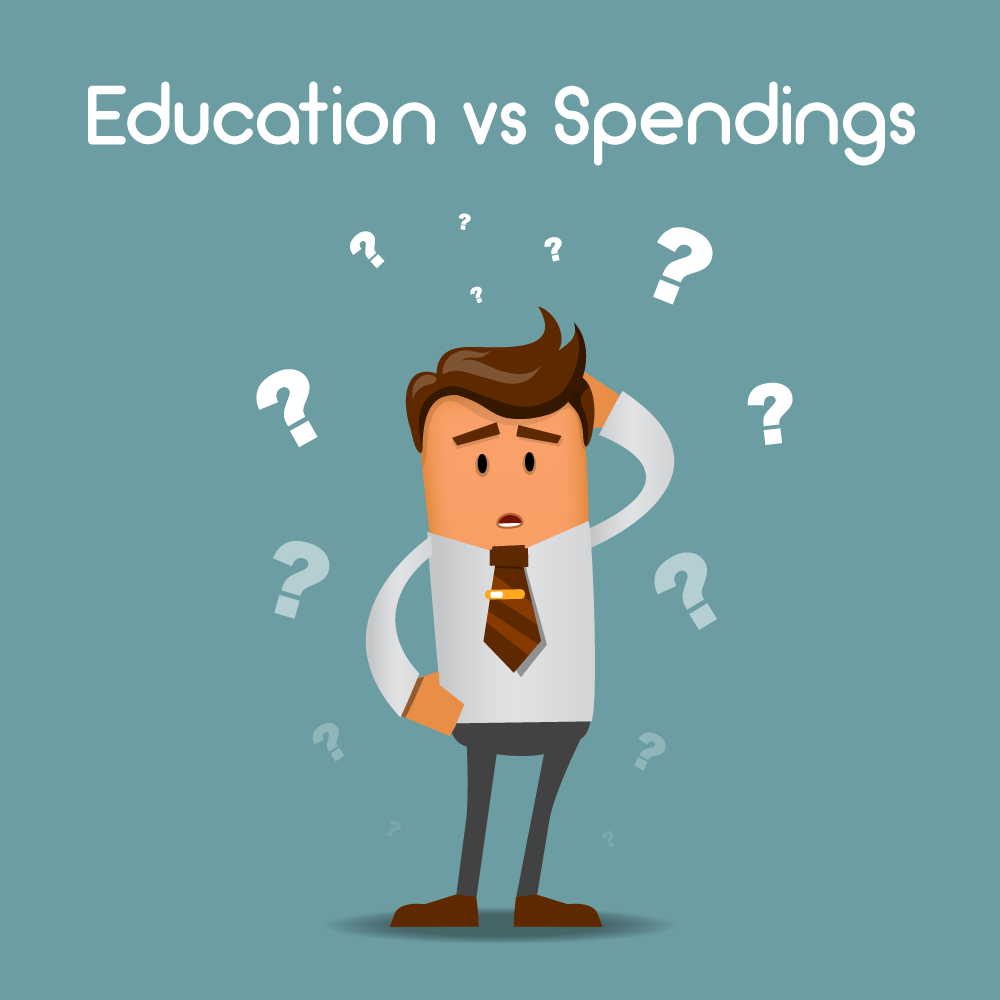 As a result of this dilemma, the number of high school graduates who decide not to continue studying increases every year. Even if you made up your mind to take on student debt, it is a challenge to smoothly manage all the attendant liabilities, including choosing an education program, keeping in mind living expenses, transportation costs and of course loan repayment.
Challenge yourself
However, a college education is worth the investment and the long-term payoff, even in a tight economy.  Besides higher earnings, college graduates are more likely to be employed. They witness smaller drops in both employment and wages than those without a college degree.
Yet another argument is that new challenging circumstances can teach you valuable lessons in your career and provide personal growth. Sometimes, a challenge can push you on a path to a career you have never envisioned for yourself.
Ambition doesn't take a vacation
Education after a high school is a great investment indeed. It requires a great planning on what your curriculum will look like, and what costs are going to be as well. Planning your post-secondary education can feel quite overwhelming. This makes it important to have the right tool that will help you to consider every step on the way toward your dream work.
Roadmap Planner is just what you need. With this smart productivity software, you will be able to plan your education program, spendings, and repay till your graduation and even further (in case of co-operative education program that usually lasts longer).
In the spirit of starting fresh and new
So, if you are heading to college, use Roadmap Planner to make sure you can afford post-secondary education. The cost may include tuition itself, supplies and equipment, and other necessary expenses such as transportation. Living may also be included.
With our app, you will be able to see all these points at once. Visualizing makes it easier to take a decision on what education program you really need, calculate the total amount of your spendings, and understand how much time you will need to pay off the loan.
If during the planning process, you will see that you need to earn extra money to close your debt, you can easily add one more project, and set dependencies between your tasks. This will help you not to be confused about what should go after what, and clearly understand how to combine your studying and working successfully.
Never stop learning and evolving. Explore. Be curious. Expand your world. And be the best version of yourself with Roadmap Planner. It is your reliable support on the way to your goals.
Download the app till 7th September at absolutely no cost to you.
Watch the video for a better understanding of how our planning utility works and hurry to get it while it is free.