Goals by KeepSolid 2.0: Updates and Plans
Reading Time:
7
minutes
Goals by KeepSolid is an application for teams and companies that use the Management by Goal (MBO) approach. In lay terms, following MBO you build your work process by focusing on the achievement of specific objectives, for which our app is a perfect assistant. Goals by KeepSolid allows you to build hierarchies of objectives and goals, build a comprehensive, goal-oriented action plan, assess your results via the system of Key Success Factors (KSF) and, eventually, achieve the desired targets.
First steps: Roadmap Planner and lackluster third-party tools
Some time ago, we covered our previous application on our blog, called Roadmap Planner, that essentially started it all. While designing this tool, our team strived to expand and develop its capabilities, and this shift in priorities perfectly coincided with the overall revision of our company's management principles.
It was then that we realized the major problem with project management apps – they often don't account for the loss of focus on the main objective. This results in employees who, after working on different products for a while, forget why they do what they do and just thoughtlessly check off their tasks in the said project management tools. Our company also had to go through this before. This led us to painful business losses, and obviously did not increase our efficiency.
All this made us reassess our management approach. We took a critical look at the state of the company's affairs and made a decision to drop our old PM services, along with many of our task management principles. As a result, we switched to moving towards logical and clear goals, which is the actual core of any business.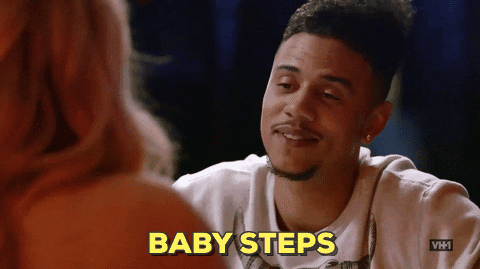 Instead of monitoring employee performance and precise task management, we now focus on properly defining our strategic goals, determining how to achieve them, and working toward them together as a team. Also, we decided to drop third-party management tools and create a proprietary solution to best suit our needs, with goals and communications at its basis. This was a deliberate step into the unknown. And with it, the story of Goals by KeepSolid began.
Features and drawbacks of Goals by KeepSolid 1.0
The first version of Goals was released in the fall of 2019, designed according to the basic goal management process:
Goal tree creation > Plan development > Task progress monitoring via kanban boards and roadmap > Results analysis with basic reports
Following the initial release, the Goals team began working on ways to visualize key success criteria, and to track the status of objectives and goals. The app would now provide users with reports to evaluate the progress according to the planned KPIs.
Overall, customers welcomed the solution with interest, and Goals was embraced by all sorts of companies. Over time, we received enough user feedback to identify the two main problems with the app:
Lack of goal decomposition. Goals v1.0 only supported a single level of objectives hierarchy, which limited users' ability to decompose and manage complex goals. Many customers found this to be a critical disadvantage.
Not enough goal achievement indicators. You could only assess KPIs and deadlines, which in hindsight was clearly not enough. Users demanded to be able to manage their budget and spending by goals.
Now that we figured out these points, it was clear in what direction to move with the next update to best fix the issues and capitalize on our strengths.
Troubleshooting with Goals by KeepSolid 2.0
In the newest version of the app, the work process and logic have been modified:
Besides the new work logic, we have also addressed the two major issues discussed earlier:
Improved goal decomposition. Goals v2.0 allows you to build an objective map and construct a branching hierarchy of objectives and subgoals of up to 5 levels. In addition, you are now able to develop individual action plans for each of your objectives.
Expanded set of goal achievement indicators. The updated app provides a number of money, time, and KPIs indicators to make the expected result easier to define. This makes it easier for users to control their progress and budget.
However, it's important to note that the core idea behind Goals by KeepSolid remains the same – to help users perform goal-oriented management. Any plans, key results, tasks, and KPIs you create are at all times tied to specific objectives, ensuring that your activities will always have concrete effectiveness criteria.
New philosophy and key features of Goals by KeepSolid 2.0
Meaning as a condition of success
Here's a rhetorical question: Can you play a game effectively without understanding the rules? How will you know that the work you have done is successful?
Teams often start working on their tasks without first figuring out why they need to do what they do. The revelation sometimes comes only after their work is done, resulting in the changes to the whole working group composition and the action plan. It's vital to understand your main objectives from the very start, and arrange your work according to them in order to hit your targets.
This determines the importance of meaning (why do we do what we do) as a success condition. Viktor Frankl, a renowned psychiatrist, said that a lack of meaning is the main reason for stress from activities. And vice versa, understanding your objectives and their causality is an important source of success.
What am I doing? is generally an easy question to answer, but fewer people will be able to explain Why am I doing it? To figure out the rules of the game you are playing, and what it takes to play it well, you should answer:
Why should the work be done?
How exactly should it be done?
What steps are required from me?
This is where Goals by KeepSolid comes into play. One of the key elements of our app is the objective map. Use it to decompose your main objectives into lower-level subgoals that are much easier to schedule and manage.
The objective map helps answer the questions above. The Why – by making the meaning and significance of your goals clear to performers. The How – by defining the way to achieve goals using intermediate goals. The What by describing the tasks required to achieve the objective.
Goals vs circumstances
Charles Lindblom, the author of the idea of private incrementalism, claims that one can act in either of the two ways:
Goal-oriented
Circumstance-oriented
Many people proclaim the importance of the former method, but then act according to the latter. As a result, managers and leaders are often concerned with solving problems-circumstances, rather than looking for new opportunities and pursuing their overarching goals.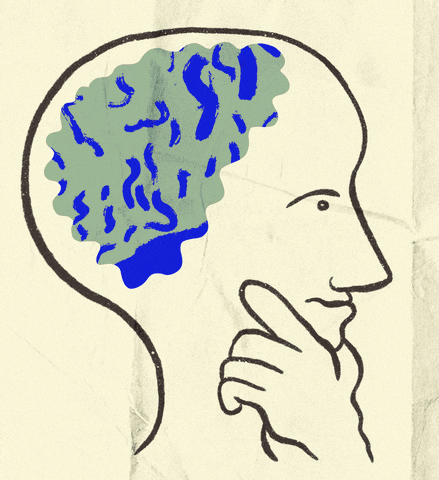 With that in mind, Goals by KeepSolid was developed to allow users easily make amendments to their action plan without losing sight of the main objective. The app allows you to decompose your objectives, build a goal tree, and define the indicators for evaluating the progress. Thus, you can add and manage tasks according to circumstances while maintaining the focus on the overarching objectives.
For better flexibility, our application embraces sprints. This Agile tool allows you to break down the overall workload into separate time scopes. Each sprint can be managed using kanban boards, timeline, and reports.
Management patterns
The most common tool for outlining your plans and describing the desired outcome is building an objective hierarchy as a tree or map. Other methods offer their input to prioritizing and classifying objectives:
Evaluate and manage the results
Goals by KeepSolid supports a number of Key Success Factors:
KPIs. Describe the desired results in a convenient way – as a quantitative, logical, or financial condition.
Time. Set planned deadlines and track actual completion times to control the speed and efficiency of your teams.
Money. Determine your planned cost budget and monitor the actual expenditures at the task level and as an Objective Score analytical index.
Employees as growth drivers
Now that you know what exactly needs to be achieved, at what point in time, and within what budget, you can move to the last question that's arguably the most important: Who will be responsible for achieving the objective? Any plan relies heavily on the performers – the employees who will drive the company's growth.
Goals by KeepSolid shifts the management's focus from "complete the task" to "achieve the goal", changing the perspective to boost employees' productivity. They are expected to decide how exactly an objective is to be achieved, since they're the people with the real understanding of how the products work. Essentially, employees lend their field experience to their company. This approach also ensures maximum team engagement.
Decision adoption
To make informed decisions and act efficiently, employees and managers need quickly-accessible and relevant information about the project. It is usually visualized via tables or graphs.
Goals by KeepSolid offers a set of Key Success Factors (KSF) to view and analyze vital information about your organization's progress. The following goal indicators are available:
Percentage of tasks and goals completed
Used / remaining budget of the goal / task
Spent / remaining time to complete the goal / task
Percentage of target KPI accomplishment
In addition, you'll also find a number of analytical indicators in this tool:
Objective Score – how effective your KSFs are
Plan Quality – completion of your KSFs
Team Throughput – your team's performance
Other
Check out Goals by KeepSolid 2.0 today!
The latest version of the Goals app has just been released, so be the first to check it out! We hope you will enjoy the new, revamped, and improved app, and will be happy to hear your feedback! Also, we already have our next Goals update in development that will focus on communications. So be sure to subscribe to our blog!