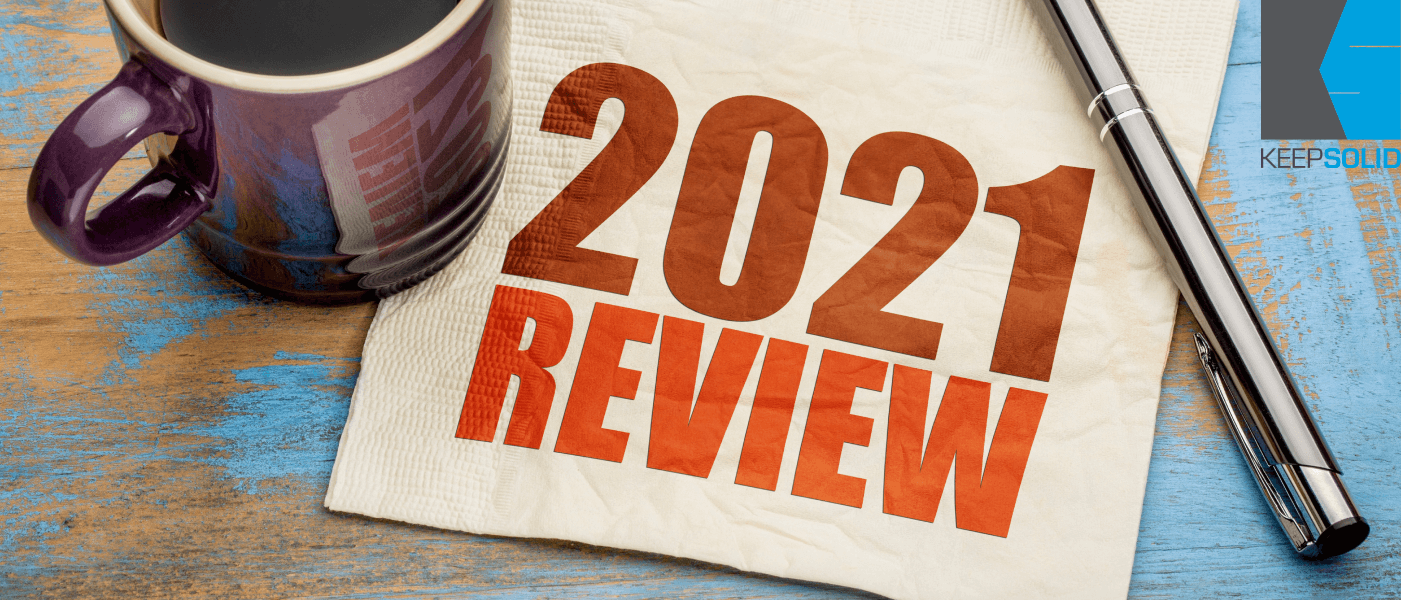 KeepSolid Year in Review 2021
Reading Time:
5
minutes
On the threshold of New Year, it's customary to make New Year resolutions. However, before you do this it's always a good idea to do a retrospective and take a look back at what was achieved throughout the departing year. 
At KeepSolid we worked hard to improve our products, strengthen internet security, and deliver our services to those who needed them most. Read all about it in this Year in Review. And have a happy and exciting New Year!
We asked ourselves: since we have so many great apps – why not offer people them all? And for good measure, let's make them cheaper! That's how MonoDefense® was born.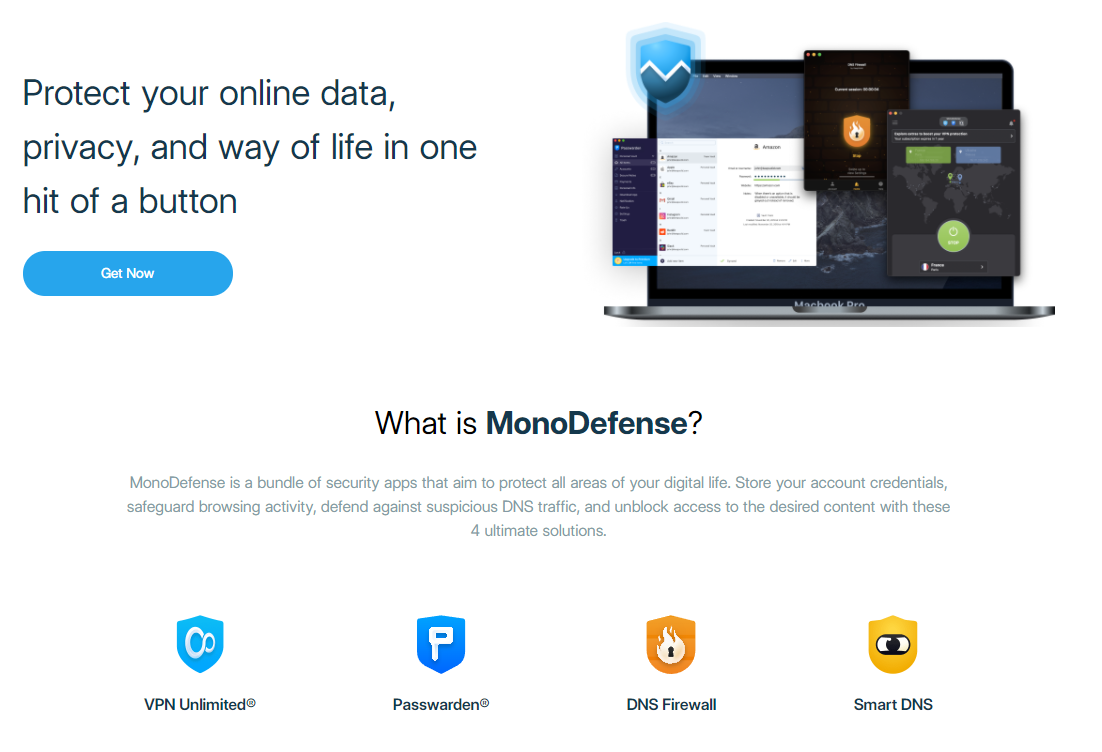 Release
After a long time in development, our ultimate software bundle MonoDefense finally came to fruition. We designed it to provide internet users with all the essential apps and services at a reasonable price. Since then, we've already added a new app to MonoDefense that wasn't there at the release. So the earlier you get yourself a MonoDefense, the more chances you have to become entitled to any new titles we'll add to it in the future.  
4 solutions in one package
As of now, MonoDefense grants you access to 4 apps and their respective benefits:
VPN Unlimited® for privacy and protection of your web data

Passwarden® for the security of your personal information and safe password management

DNS Firewall for traffic filtering and malware protection

SmartDNS for unblocking best streaming services without lags
Registered trademark
Our team registered the trademark MonoDefense® at the federal level in the United States of America. This one is our little bragging right 🙂 Our software bundle getting recognized and protected at the federal level will allow us to focus more resources on what we do best – delivering to you the best possible experience. 
VPN Unlimited has always been our flagship service. In 2021, we spared no expense to bring it ever closer to perfection.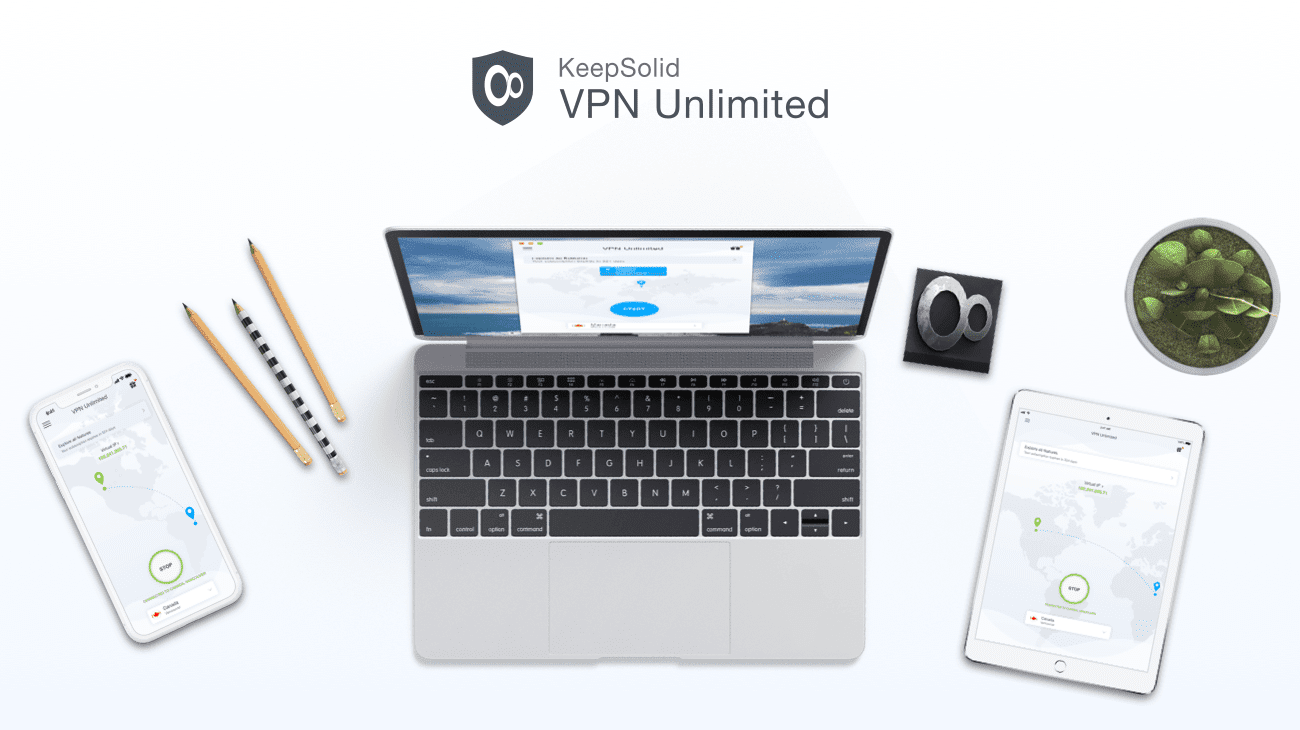 One-time password & unified style of authorization
We know that even the safest app won't help users too much if it's unwieldy and frustrating to pick up and use. That's why ease of authorization was among our big concerns. 
We implemented one-time passwords (OTP) so that you don't have to remember your VPN Unlimited password to sign in. Also, the authorization process was given a unified look across all supported devices to ensure that you get a familiar user experience on any platform.
Dark mode on Android 
The dark mode was a highly-demanded feature on Android. No wonder, considering that it makes using VPN Unlimited more convenient at night while also saving your device's battery power. Well, you asked – we listened! Next time you use VPN Unlimited on Android, be sure to drop by the app's settings and check out the dark mode first-hand.
New languages
Our team works tirelessly to make the benefits of a top-grade VPN available to people everywhere. This year, we added several new languages, including Ukrainian, Portuguese, Arabic, Japanese, and more. Now more people can enjoy VPN Unlimited in their native language!
KeepSolid Wise TLS
This is a new, enhanced version of our proprietary KeepSolid Wise protocol. It can do everything its predecessors did, which is allowing you to use our VPN in networks that ban VPNs. But the TLS version is like KeepSolid Wise 2.0 – it's much better, faster, stronger, and more secure. And it's freely available to all VPN Unlimited users in the list of protocols.
An adaptive approach to problematic networks
Certain networks were so hell-bent on blocking VPN usage that they sometimes managed to find creative ways to block VPN Unlimited. Not any more! Now any user can contact our technical support to receive custom-tailored VPN settings, suited to bypass restrictions in their particular network. This feature has a mutual benefit: once we create such settings, other users within your network will be able to utilize them as well. 
Regular quality-of-life updates
When it comes to cybersecurity, the devil is in detail. Our experts were closely monitoring any developments in the industry to keep VPN Unlimited at the forefront of innovation throughout the whole year. Besides larger improvements we've described earlier, this included updating encryption libraries, improving UI/UX, bugfixing, etc.
It's great to see that our customers really enjoyed Passwarden this year. Naturally, there's no way we could afford to fail you all! So the Passwarden team worked hard all year to ensure that the users got the top-notch service they rightfully expected.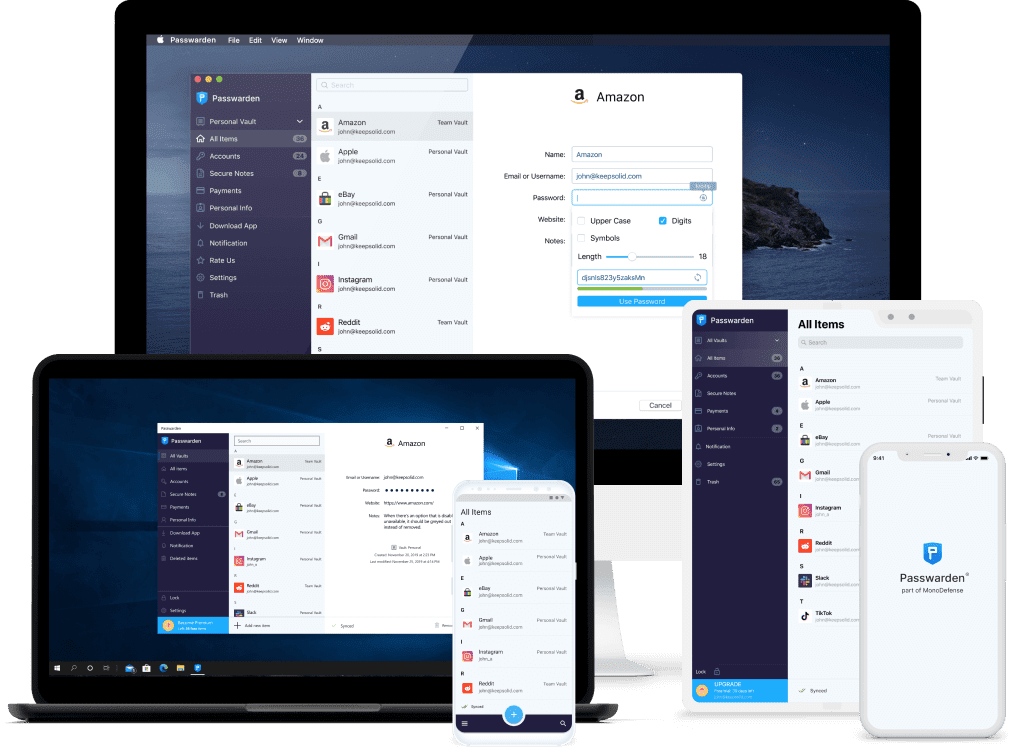 Universal authorization module & Fast Login
Our devs streamlined the Passwarden registration and authorization processes on all platforms. It's now easier and faster than ever to sign in and use the app!
Guest Mode
Don't want to spend time creating a Passwarden account? Then the Guest Mode is what you need! It allows you to use the app locally, without signing up. Just keep in mind that you won't be able to share your data or invite other users unless you sign up.
Improved mobility & browser support
Committing to our decision to bring our services closer to those who need them, we focused on improving Passwarden's support of browsers and mobile devices. The app became even more intuitive and streamlined on mobile devices. Also, we added Safari to the list of supported web browsers. 
Passwarden Family
Want to share the benefits of Passwarden with those you love? Now you can use the app along with your whole family thanks to the super-beneficial Family plan.
Trial functionality
Not sure if you're ready to buy Passwarden? Totally understandable, don't worry, we've got you covered. Now it's possible to first test everything out, without paying a cent, through a free trial period.
Regular quality-of-life updates
Similar to our other titles, we give Passwarden regular treatment, maintenance, and updates. This year those included enhancements of UI/UX, item tagging, and other simple neat improvements. You know, all the stuff that you don't notice when it's done right, but cringe at when done wrong.
After much polishing and preparation, we released our newest brainchild – DNS Firewall.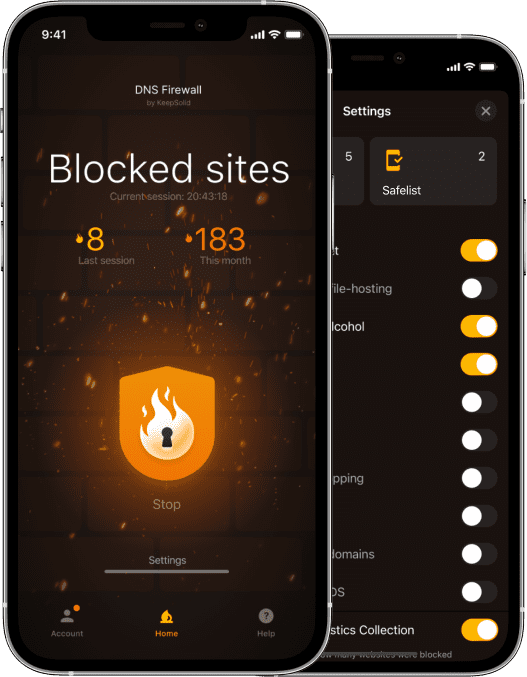 This app can stop malware, filter web traffic, block malicious websites, and more. This is one of our latest developments this year, so be sure to check out the service and tell us your feedback!
Notable Articles From Our Blogs
Do VPNs use a lot of mobile data?
How Telegram hackers use bots to gather user data
How to create a bad password and get your data stolen
Have an Ultimate 2022!
This year was a highly successful one for KeepSolid, and we're excited to see what the next year will bring. We wish you all the best, may you always have everything you need and want in 2022. Thank you, and have a cozy celebration!