How to Become a New Superhero with Roadmap Planner (Only for CMOs)
Reading Time:
4
minutes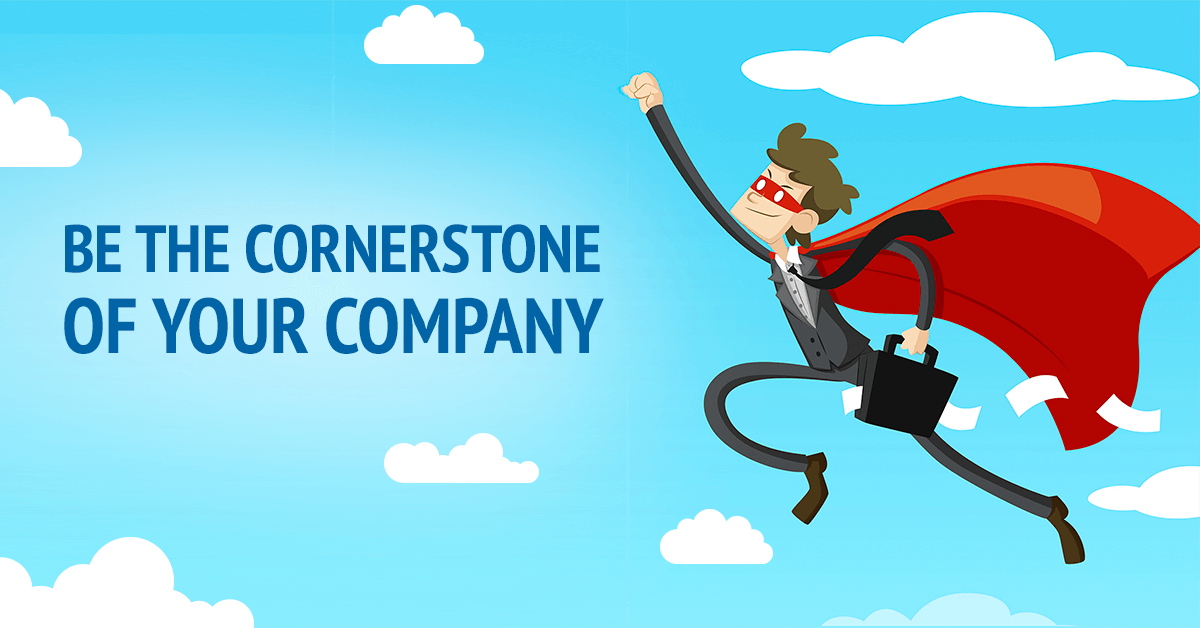 Talking about a Chief Marketing Officers, it should be mentioned that the possibility to be at the C-level was given back to them not so long ago. According to the conclusions of a widely cited study in 2008, a CMO role had no effect on a company's performance. Furthermore, in 2012 came a Forbes article that stated "the CMO is dead."
The reason this position was moved into the background was that the organizations believed that the products they came up with would surely find a need in the market. They were never in the habit of collecting feedback from customers. So, it's a miracle that following this policy some of that companies succeeded.
Shift to the present
Today, everything has changed drastically. If your products and services are not in sync with the customers needs, then you will be soon forced out from the market by a competitor. Customers become more choosy and more demanding. This way, organizations are to redesign from being product-focused to being customer-focused.
That is why CMOs have got the opportunity to become the cornerstone of the organization. Yet, it is a way far from a one-dimensional position now. To be helpful to an organization, a marketer should wear many hats. "A good CMO has to become a bonding agent, helping disparate elements in the organization work together in a cohesive way," – said the executive director of the CMO Council, Neale-May.
We believe that our smart planning utility will help you to prove your effectiveness to the rest of the C-suite. Roadmap Planner is a perfect tool to visualize all your ideas, as well as your responsibilities and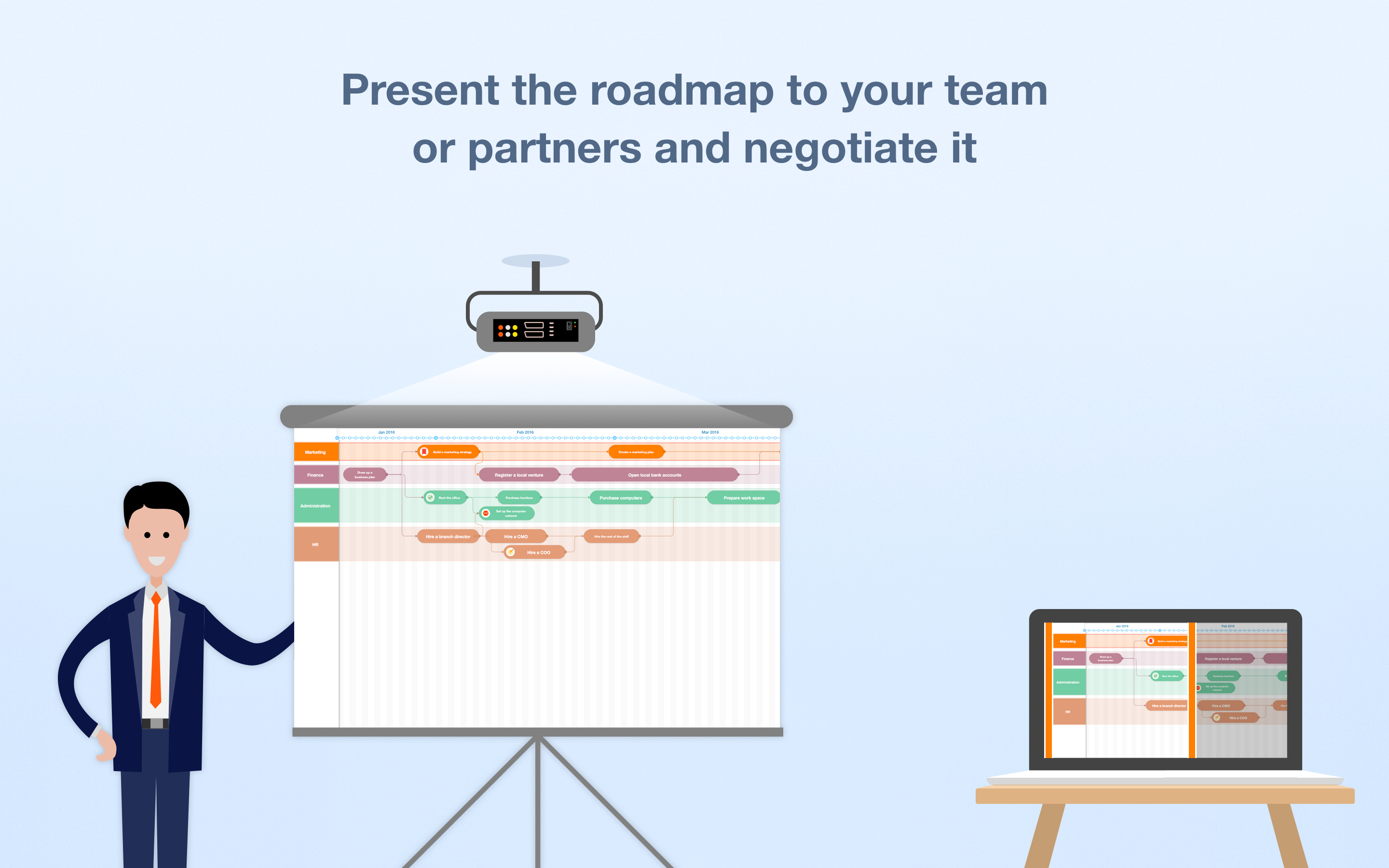 tasks, and view them at once. It is your guarantee that you won't miss something really important. But, first things first.
What is the role of a Marketer?
As per the experts, the role of an executive-level CMO is fluid. Being engaged in campaigns and activities of the organization, you, as a professional marketer, should focus on the latest trends and look even further, avoiding clichés. It means, you have a need for a more comprehensive digging to find new, innovative data. Relying only on the visible information is too risky, because it can be unreliable at best, and inaccurate at worst.
However, running marketing campaigns, caring about the brand, position, and look of the product is only a part of the marketer's role. While a marketer may not necessarily be out in the field, selling directly to clients, they must focus on and focus their marketing plan on maximizing the effectiveness of the sales force. To that end, any marketing head must be, if not completely, at least partially in charge of the sales force (in some organizations, sales and marketing are managed by the same leader). Otherwise, there will be a massive disconnect between marketing efforts and their return on sales.
In some cases, the tasks for which CMOs are responsible may also include public relations (46% out of 300-plus qualitative interviews), e-commerce (43%), pricing and distribution (8%). The main point here is that marketing and business development should be thought of as one and the same.
Approach market like a true pro!
Still wondering, how Roadmap Planner can help you in gaining success with all your tasks and responsibilities? To save a lot of hassle and heartache, you need to have a well-staged plan that will include each of your workflow steps, and give you the whole picture at once, so that you can work steadily towards your stated objectives.
Understanding the changing nature of what a CMO does, our sought-after app gives you the possibility to instantly amend your roadmap, considering your final destination. It allows you to build well-defined roadmaps to share with your team, board of directors and even your loyal customers, and avoid getting netflixed.
Roadmap Planner is your reliable framework for a step-by-step realization of your marketing plans. Using our intuitive planning tool, you will stop working in a cycle of reaction and hold your priorities steady.
The 1.9 version
By the way, we have just updated Roadmap Planner. The new version features significant optimizations and improvements for a better overall user experience. We have added: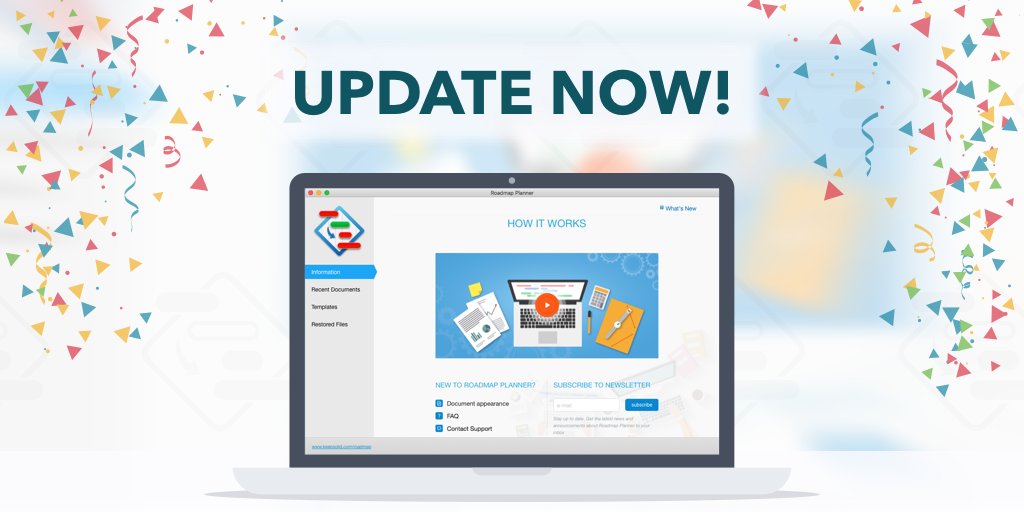 – Footnotes inspector – View all your footnotes in one window, choose the one you need and it will be highlighted in the project.
– Extended print options – Set the date interval and select projects to print. The "All on one page" option is now also available.
– Information tab – Learn more about the app before you get started with your planning.
Moreover, now you can contact our support team right from the app. Just fill in a support ticket, and get a response as soon as possible.
What are you waiting for? Get the app today and prove that you are one of the most important links in your company.
Try it and tell us what you think. We would highly appreciate your feedback.