How to Keep Your Business Data Safe?
Reading Time:
3
minutes
Updated on Jan. 10, 2020
Meet VPN Unlimited for Teams! We created this supreme security solution to help you protect your business. However, it's not enough to have a top notch tool – you must also know your enemies.
Nowadays, almost every company depends on information technologies. This is unsurprising, seeing how computers contain user databases, information about banking accounts, correspondence with customers, and other important business info. Alas, along with the development of technologies a number of cyber attacks is rising, too. Hackers always look for new weaknesses in safety systems to steal a company's business data. As a result, they can embezzle your money, private data of your clients and even start to blackmail you in a "trick-or-money" manner. Buckle up, cause we are going to give you a tour through the world of business cyber crimes.
Shocking statistics
The first stop of our journey can be a real eye-opener. Honestly, some of these facts were a surprise for us, too. They are a solid validation of cyber danger living next to small businesses' doors.
According to

Symantec

research, every year approximately 40% of cyber attacks target small businesses. It means that about 2 in 5 small companies are at risk of becoming victims of a cyber crime.

As the

Ponemon Institute

puts it, only one third of SMBs think their organization can prevent a cyber attack. Do you think yours can?

Actually, the vast majority of small businesses has already been attacked:

55% of respondents say their companies have experienced a cyber attack in the past 12 months

50% report they have had data breaches involving customer and employee information in the past 12 months.

Last but not the least, the research of

ZDNet

emphasizes that it takes companies up to 197 days to detect a breach in their network. A little too much, don't you think?
Too high of a price
If you are sure it can happen to anyone but you, we suggest you think again. There are a few examples when worldwide known companies were hacked. Unfortunately, this costed them a fortune:
You might have heard about the breach of HBO database this August. A group of hackers, OurMine, got access to social network accounts of HBO on Facebook and Twitter. As a result, they stole the latest episode of Game of Thrones, scenarios, private documents, and just uploaded it all to the Web.

One more example is about the breach of Yahoo's database, which became one of the biggest in the US. In December of 2014, Yahoo announced that in August of 2013, more than 1 billion user accounts were compromised. Hackers got lots of private information such as users' names, emails, dates of birth, passwords, answers to secret questions, but fortunately, nothing about bank accounts.

Also in 2014, eBay asked 145 billion of its users to change their passwords after a cyber attack. Luckily, the information cyber criminal got was encrypted. But if even such business giants were hacked, why would you believe you are unlikely to be next?
Let's prepare with VPN Unlimited for Teams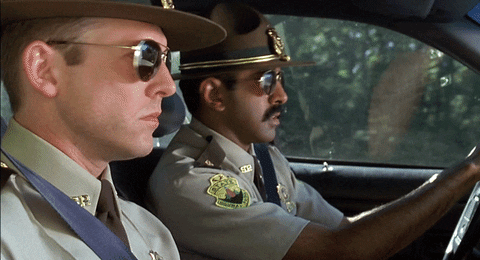 © GIPHY
Of course, you can't break up with information technologies in your business and you don't have to. We exemplified all this information in order to warn you, not to frighten off. Our goal is to illustrate that you should care about the security of your business data more thoroughly than you thought.
As a helping hand, we are delighted to share with you a solution for your company, VPN Unlimited Team. Our team plan provides a lot of security features, for instance, a virtual private network server which hides your real IP. As our primary goal is to protect your company traffic against cyber criminals, your business data will be assiduously encrypted and no one will be able to decipher and read it.
The icing on this cake is that your whole team can be protected wherever they are. Since you may have permalancers or even other offices in different countries, gathering them all within a private network is extremely convenient. Now your team will be able to access necessary business data from any location with no corporate data leakage risk.