All Aboard! The 4th Birthday party of KeepSolid
Reading Time:
3
minutes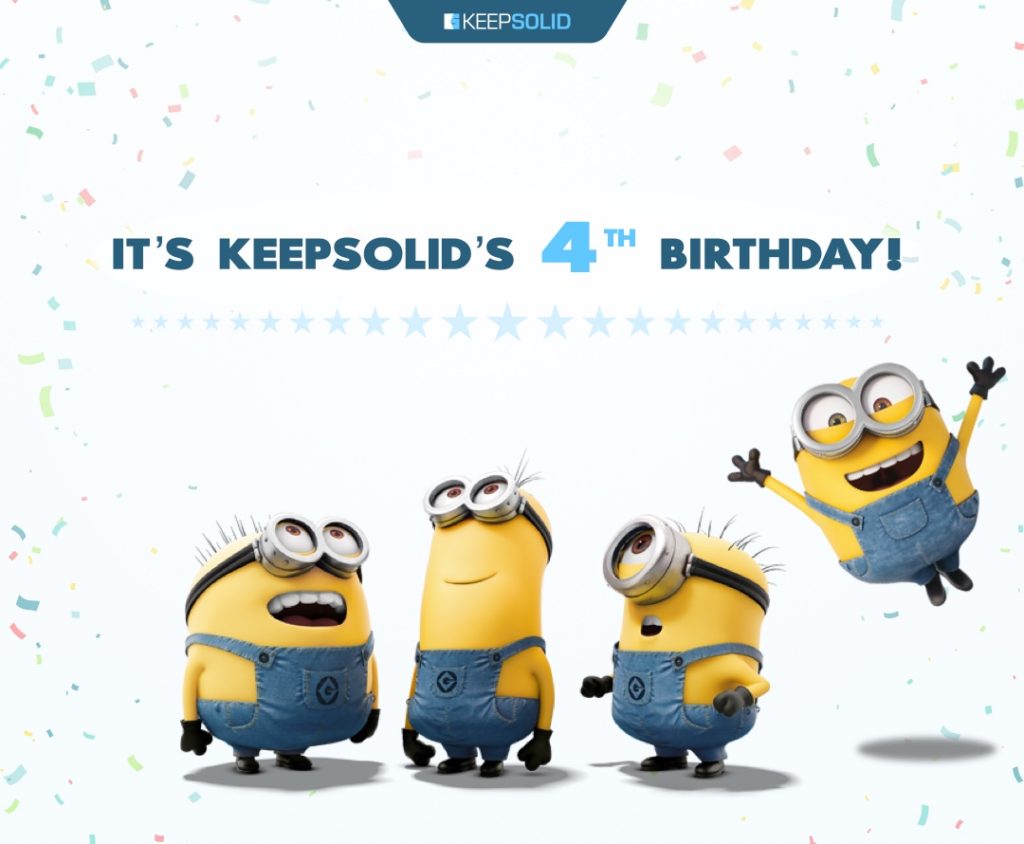 In the middle of all of the hustle and bustle of the vacation season, we celebrate 4 years of growing from 5 enthusiasts with just a couple of computers to more than 100 employees nowadays. Such a growth of KeepSolid in this constantly challenging dynamic time is a merit of our determinate, creative, and diligent team. Of course, you, our customers are the ones, who help us drive the company, innovate, and constantly improve. We truly appreciate and especially grateful to everyone, who gives us precious feedback and suggestions about our products.
One more year of KeepSolid life comes to a close, and this is an excellent chance to take stock in all that we have, and what results were achieved for this year.
We are proud of this
It has taken a lot of effort for us to get KeepSolid to the next level over the last year. Our team has worked day and night to improve our services and products to meet the users' expectations. Now we are pleased to share the highlights of our successes over this year with you.
VPN Unlimited
We focus on providing a full protection and highly secure connection for our clients. Our wide range of services from personal IP's to SDK for third party developers to VPN for teams makes our product stand out on the market. We can boast an increase of the network of servers to over 1000, spread across 70+ locations, in 50+ countries. This year we also reached 6 million users milestone.
2017 was a year of innovative solutions for VPN Unlimited. We improved KeepSolid Wise protocol so it easier bypasses restrictions. Unfortunately, more and more governments are trying to limit the freedom of speech and expression on the internet. We have fought back.
In May, we presented the release of KeepSolid DNS Firewall. Now our service blocks ads, malware, and tracking systems. Thanks to your contribution, we are improving these functions further. Keep an eye on our social networks and subscribe to newsletters for the announcements about upcoming updates.
Here is what our CEO, Vasily Ivanov, says about the product: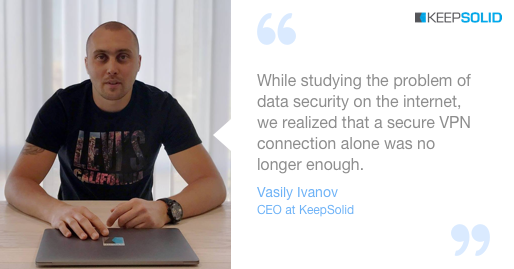 Roadmap Planner
Massive updates came the Roadmap Planner way this year as well. We've been listening to you and have been improving the app so it helps you to fulfill the goals, drive decision making, and implement business strategy easier. It is very intuitive, and makes communication with your team and customers simpler. Just try the new version of Roadmap Planner to set up a sense of direction and figure out what you should be working on with the new features you are going to love. Highlight major dates and initiatives which your organization will tackle during the upcoming months, quarters or years with the Milestones.
KeepSolid Summer Internship
We are convinced that the education and development of people are the key factors of a prosperous society. Therefore, this is the third year when our colleagues conduct free courses in 10 areas and share their experience, pieces of advice, and knowledge. We have received more than 500 application forms, and at this moment there are more than 100 people are adopting the best practice of our gifted dream team. We will be glad to take the most outstanding students to the KeepSolid team and continue to work together. This study is an excellent chance not only for active and motivated high-school youth, but for everyone, who plans to switch to IT as well. Moreover, some university professionals took interest in these courses, and visited our lectures so they could spread this knowledge even wider.
Happy birthday, KeepSolid! Wishing you a year full of wins, successful releases, and happy users. We are looking forward to hearing what you think of our products, and how we could become even better.