KeepSolid Celebrates Its 3rd Birthday
Reading Time:
4
minutes
Yippee! KeepSolid is 3 years old today. It was a very adventurous and rich for events time. Summing up the results and achievements of the past years, we want to thank you, our users, for being with us all this time, for your valuable feedback, for your constant support! These are things we can hardly get some issues sorted out without!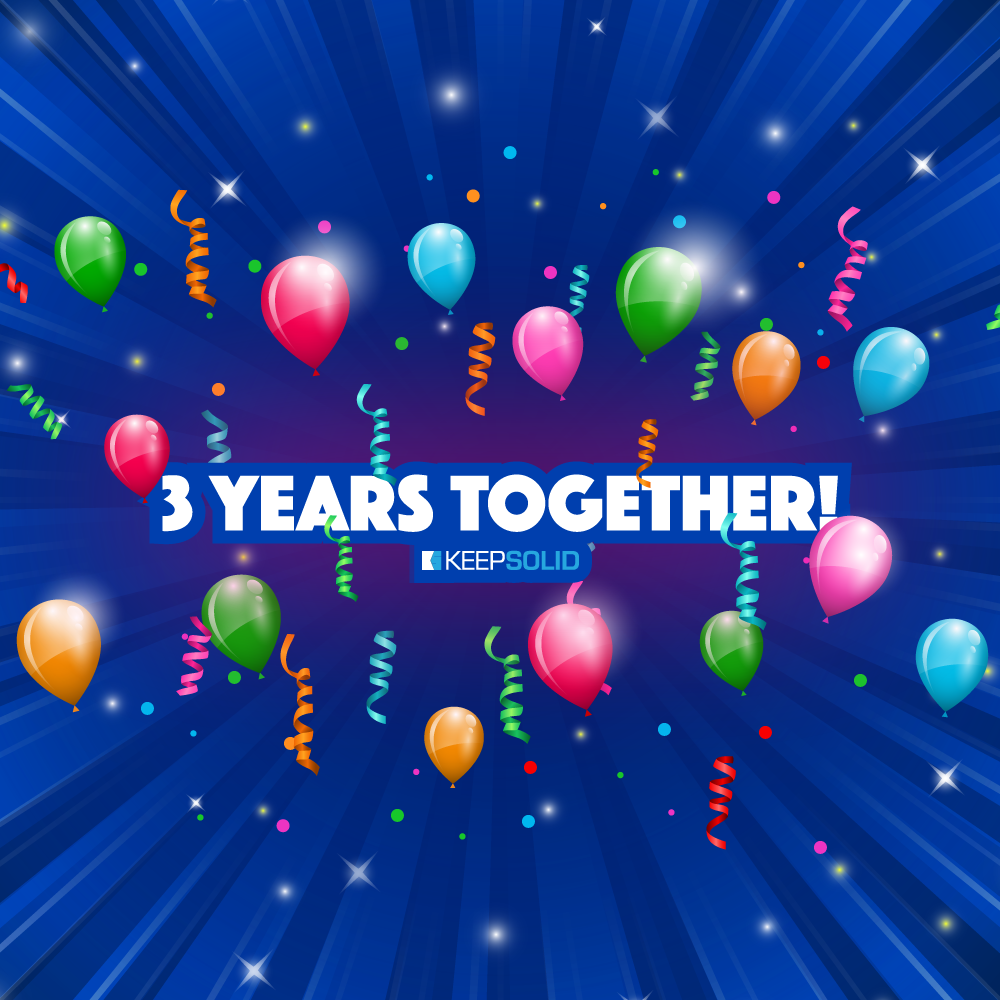 Over these years, we worked hard to deliver great security and productivity services and products, extending our offering to new platforms. With VPN Unlimited, Private Browser, Roadmap Planner, To Do Checklist and other apps, KeepSolid makes you more productive, secure and safe online.
Our solutions are here to help you visualize your ideas and plan your strategy. Watch your favorite Olympic team, order a new look for a party, scour YouTube for the next video sensation, and share it via social networks. All from the comfort of your device, and without the risk to be blocked, tracked, or hacked.
What Makes KeepSolid Different From All the Rest?
Mission of KeepSolid is to simplify complex tasks by offering simple solutions that are available worldwide and compatible for various devices.
Our team of experts realizes that software is just a tool that helps to achieve results. We understand there is a human element with development, which is why we combine information technology, case analysis, and solve problems for our users in a timely and professional manner.
We strive to stay in touch with every customer and process thousands of daily emails to collect our users' feedback and suggestions.
KeepSolid major results
Today, on our third birthday, please allow us to share some of our highlights and milestones that have made KeepSolid what it is today.
VPN Unlimited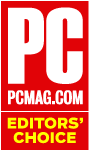 Above all others, we would like to mention that VPN Unlimited, with over 4 million users, strengthens its position on the global market by offering a secure online protection and privacy, a safe web surfing and a free access to any web content.
Today our customers have access to 300+ solid servers in 50+ locations, all over the world. All our servers ensure complete security, supreme speed and access to your favorite content worldwide.
Besides, for the past year we have extended our safety and security offering to a new solution. Now VPN Unlimited is available as a browser extension for Chrome and Firefox.


"This VPN tool is more than solid, that's for sure." © TechRadar
VPN Unlimited was developed to encrypt Internet connection, no matter whether it is fixed, mobile or portable, and make it difficult for anyone performing Deep Packet Inspection to monitor, record or store the data sent from and to your devices.
Roadmap Planner
The beginning of 2016 was marked by a birth of a new standalone product that became an instant success in the market. This is Roadmap Planner, a planning utility to build your business development, marketing, sales or product vision roadmap. It will help you to state where you are headed, and convey a visual overview of all the required works and milestones.
Roadmap Planner contains all the must haves the strategic communication tool requires, including the offline work, a convenient presentation mode to show off your roadmap to stakeholders, a document sharing between computers, a backlog for projects function, and the most importantly – ease of use.

The strategic communication tool is available for Mac OS so far. However, the iOS version is already under development and will be ready later this year.
Private Browser
Private Browser that has already won hearts of hundreds of thousands iOS users is available for the Android platform now. This is one of the most welcoming releases that has taken place yet.
Private Browser, as its name says, is a safe browser that encrypts all the data you browse, ensuring a high-grade security for your web activities. So each and every bit of data, whether input or output, goes through a secure tunnel that hides all your actions from the hackers across the world. Now you can even afford to go for money transactions on such risky networks, like public WiFi hotspots.
The intuitive and user friendly app is not only safe and secure to browse. With a well-designed layout that is easy to navigate and with an even easier bookmark menu to manage, it quickly adapts to your needs.
KeepSolid.Workshop
Fairly often, students run into a problem of not having sufficient hands-on programming experience, as they have very little chance to participate in real-time projects. So, we decided to extend an educational program for young and talented programmers.
The program successfully started on March 30th, 2015. KeepSolid.Workshop 2.0 took place in September, 2015. And, we have just finished the third course, called KeepSolid Education.
"Our major goal is to provide 2nd and 3rd year students with an opportunity to practice their programming skills, study from a talented team of experts and become valuable professionals." – said Vasiliy Ivanov, the CEO at KeepSolid.
Altogether 140+ students participated in three workshops. The top students were offered an internship with an opportunity to work for KeepSolid after university graduation. Currently, we have 8 students-internees.
We believe that the coming years will be not less productive and reach for releases of new smart solutions. Rest assured, your future is in safe hands with KeepSolid!