Roadmap Planner updated with tons of improvements and enhancements
Reading Time:
2
minutes
Since its initial launch back in February, Roadmap Planner has seen a number of updates to make your experience more convenient. Every week we receive emails with your feedback and suggestions and they are making us happy. We are very grateful for all positive comments you have sent us. What makes us even happier is the fact that many of you requested for the very same features and changes we too felt were important. Thanks to these suggestions we know we are moving in the right direction.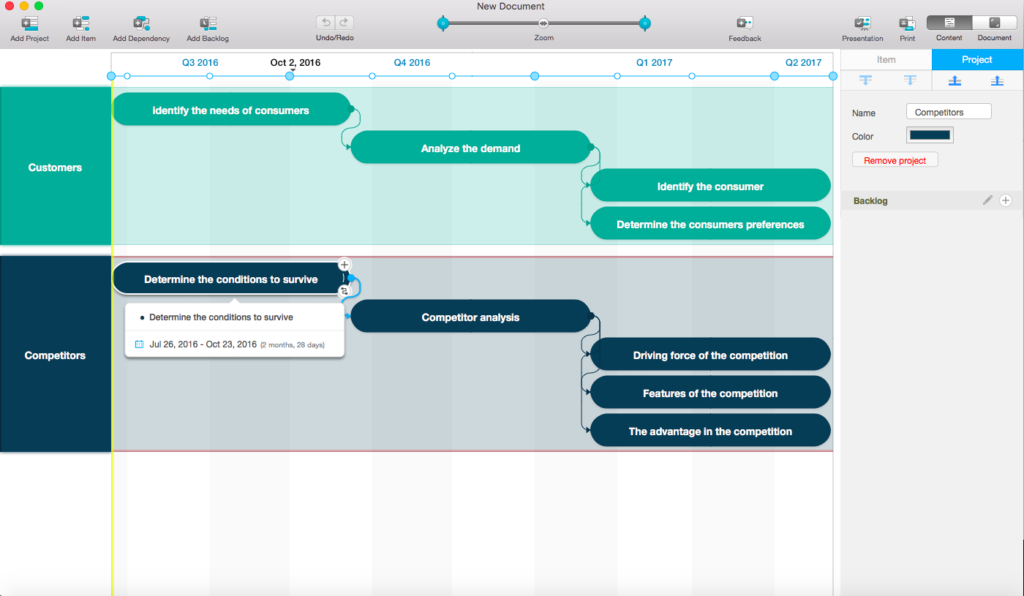 Today we present the launch of the version 1.8 with the most sought-after features, enhancements, and improvements. Yes, you can choose between the US and European date formats now. We also made major user interface improvements, let you show just a part of the document on a projector screen now and add images along with or even instead of titles to the items, and much more.
Here is the whole list of optimizations and tweaks:
Now the date format in the document automatically adapts to the user's local settings
We added an option that allows you to set the default distance between items
You can select any item by clicking on it in the footnotes
Now you can add images to your items from the gallery, or you can upload your own images
Hover over an item and a tooltip with a summary will pop up. It contains name, start/end date, duration and notes of the item
Now there is a speaker screen in the presentation mode. This feature allows you to choose what to broadcast to your team or partners
Major UI improvements
Stay tuned about the latest news of the product. See the What's new window in the start gallery
Ready to put it to test? Update your Roadmap Planner to the latest version right away. We are waiting for your comments, suggestions, and reviews.

Please stay tuned as the best is yet to come.