KeepSolid extends its product line with Roadmap Planner app!
Reading Time:
2
minutes
Lately, KeepSolid, an international product development company, has released its new productivity app – Roadmap Planner. This product, created by a team of professional developers, is a comprehensive approach to a spatial project planning. It is oriented on people who plan their lives or/and businesses, i.e. nearly every modern person.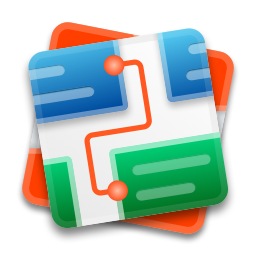 The Roadmap Planner app is currently available only in English on the Mac App Store.
"This is just the beginning! – claimed KeepSolid CEO Vasiliy Ivanov, who was not only a mastermind of Roadmap Planner but also a developer of the product. – After I realized the necessity of such product for me, I studied the market and found out that there was no any product that would meet all my demands. Then, I decided to recall my technical past, and in two months I created a basic version of the product that now allows us to plan a company strategy and present it to colleagues at much more ease. In the following versions (2.x, 3.x, etc.) the product will be available on cross-platform. Also, we will extend its basic function with new features, like a team-work option, notifications and many others that will be determined according to all desires of users of the Roadmap Planner app (version 1.0)."
Well, let's wish the product team success in their plans implementation, all the more, such an important business tool as a spatial project planning is poorly introduced to the current market. Hereby, Roadmap Planner stands a good chance of getting the leading position in this field.