KeepSolid Phones Will Make Your April Fools' Day
Reading Time:
2
minutes
Check your calendar, it's that time of the year again. Go for it! Give yourself a good laugh by tricking and pranking your friends and colleagues on April Fools' Day. Keep pace with the whole world.
You may want to be more serious or skeptical on April 1st, but Google and Youtube won't let you. Google Cardboard Plastic, SnoopaVision, emojis-search in Google Photos are just a few of fun stuff they came up with.
A reasonable idea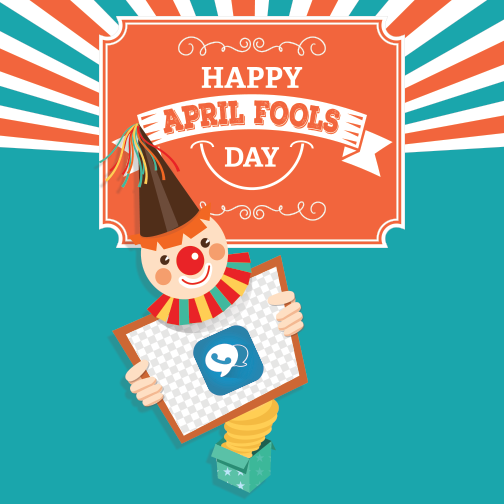 Don't keep out and join the global celebrating of April Fools' Day. Be the first to cause the great amusement in your company or at home. If you are still devoting more brainpower to think up good jokes and tricks, we will help you with an idea.
If you have already became a victim of the April Fools' jokes from your colleague, take revenge. Make a call from a different country and invite this joker to a nonexistent conference. Or call your spouse as if you were half the globe away. This is easy to perform with KeepSolid Phones.
Everything you need is to get a disposable phone number in one of the available locations and be free to fulfill your bold ideas. The key here is to remember that it's all in fun. No harm and no foul, as they say.
Joking aside!

By the way, we have just updated our app with new handy features that were determined thanks to suggestions and feedbacks received from you. We are going above and beyond to provide you with the best experience ever.
The KeepSolid Phones 1.5 update features:
– Unlimited plan for USA and Canada calls
– Possibility of adding a contact directly to your phone Contacts
– Updated contacts list with photos
– Calls forwarding for receiving calls even when you are disconnected from Internet
– Improved notifications, so you don't miss important calls even if the app was unloaded
Take advantage of new features and don't forget to have fun today.