What is Private Browsing Mode, How to Use it, and How it Fares Compared to Private Web Browsers
Reading Time:
5
minutes
Most modern browsers provide users access to so-called private mode. It's meant to deliver private browsing experience, which is easy to figure out from the descriptions. For instance, Chrome calls the feature Incognito Mode, Safari and Firefox named it Private Browsing, and Internet Explorer calls it InPrivate.
From the descriptions you might get the impression that this mode is everything you need if you wish to avoid your browsing getting recorded. However, this option, as usual with pieces of technology, is only as safe as its user.
For truly private browsing, it's best to use dedicated tools!
In this piece, we're going to explain what private browsing mode actually helps with (some of the revelations might surprise you) and how to expand your security possibilities beyond this mode's boundaries.
What is Private Browsing Mode
To get a better understanding of what you get from the private browsing mode, let's first go over all the stuff that your browser normally does when you use it.
Record the websites you visit to let you quickly find their URLs again and recall the visited sites

Create, store, and open cookies to provide you personalized browsing experience, allow you to stay logged in, and aid you with auto-filling forms

Allow installed browser extensions record and modify what, when, and how is shown

Let search engines record your browser search history

Let ad platforms record your browsing information and store data on the ads you click on

Let social engines record the sites you visit while logged in at their site

Allow your ISP to track the pages you visit

Let anyone with access (proper or illegal) to your cloud storage or hard drive find your files and do whatever with them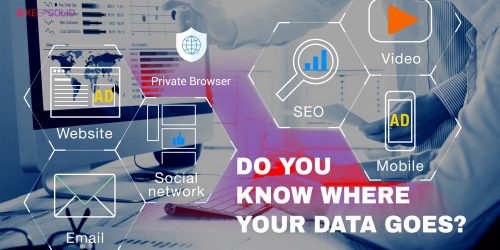 As you can see, some of the listed points blatantly threaten users' privacy, and yet this is how all browsers operate. Now, let's take a look at what you can expect from private browsing mode, regardless of which browser you use:
Some plugins/extensions will be disabled, though only if their developer decided so on your behalf.

Your cookies, albeit created, will be deleted once you close the private mode window. Thus, you'll only be able to make use of those cookies only the original private mode tab/window is still open.

Private browsing doesn't store your browsing history while in private mode, so your online activities won't be recorded.

In some browsers, private mode windows can access the previously stored data, such as browsing history and saved passwords.
That's it. Compare these benefits to the list before that, it's easy to notice that most of the potentially threatening clauses remain relevant. This sets up a number of tracking points that users should be aware of.
What Tracking Points Persist Despite Private Mode
In case you didn't know, every single site records your actions on it. Even more concerning, you'll oftentimes have more than just one party eyeing you on any given website.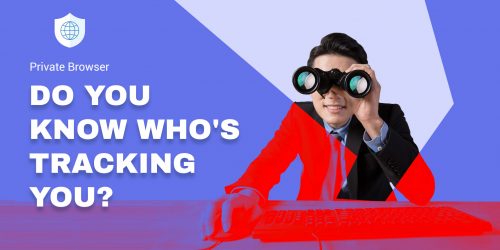 All these observers have a few good reasons to track you:
All sorts of analytics software/engine/plugin (see

Google Analytics

) wish to know how many people spend how much time on a site, and how they interact with it

Sites strive to be able to advertise their products and services to you even long after you'd left their website (using Facebook advertising/

Google AdWords

/other integrated social engines)

Online service providers want to have a more personalized approach to you, based on your previous interactions with the site. This manifests in the recommended articles or video ads shown to you (most websites that require you to log in for their services take part in such tracking)
Another thing to note is that your ISP will record your online activities for statistic and security purposes, regardless of your browser settings. You're probably starting to see why the private browsing mode is nowhere near the silver bullet if you need true privacy.
What Private Browsing Mode is Good for
1. Visit websites that you'd rather clear your browsing history after
For one reason or another, each of us has probably deleted their internet browsing history at least a few times.
If you know you're about to access such not-to-be-remembered site, it is more convenient to launch the private browsing mode prior to that than to clear your browsing history once you're finished. This is especially true if your surfing is interrupted suddenly – say, your boss or teacher enters the room when you're not supposed to browse the internet at all.
2. Make your browser not record your logins
Considering that cookies are not saved in the private mode, you're free to log in to any site, e.g. your email service or Facebook without worrying that your account will stay active for others after you've finished your browsing session and closed the tab.
This is a handy feature if you're sharing your computer/terminal with somebody, and you know it will probably be used after you'd finished, for instance at an internet cafe or at school.
For this same reason, private browsing mode is recommended when using someone's private computer. This way, you're making it convenient for the original user to get back to their account afterwards – and also, you're ensuring that the browser doesn't record your own credentials.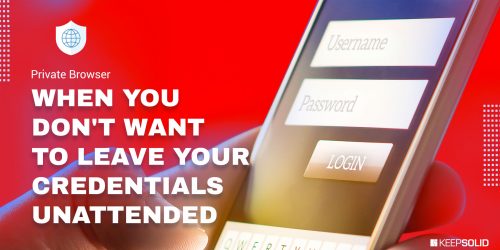 3. Use multiple accounts at once
Most services that require login do not share the ability of Google Accounts to handle multiple simultaneous accounts. If that's the case, private browsing mode is the solution. After logging in to your account in a regular or private mode window/tab, open a new private window and the service will ask for login credentials again. Simply opening a new regular tab likely won't do the trick because of your cookies.
Developers also utilize his feature for testing different the site they're working on for different user roles – this way they don't need any extensions or plugins to merely test multiple accounts.
How to Stay Hidden Better than with Private Mode
For true privacy and security of internet browsing, there is a number of options (of various efficiency) beyond just launching the private mode in your browser.
Simply log out
This first step is the easiest (yet least effective). Always log out of your accounts before leaving the services' websites, especially email providers and social networks. This might stop those services from further tracking you.
Enable Do Not Track
Though only available to Firefox users, this solution is also easy to achieve. Just turn on the Do Not Track feature in Firefox to restrict websites from tracking you. After that, Firefox will inform ad networks and other apps and websites that you opt-out of advertising tracking. Still, nothing compels these websites to actually honor your decision, even though Firefox claims that companies are beginning to support the feature.
Use Private Browser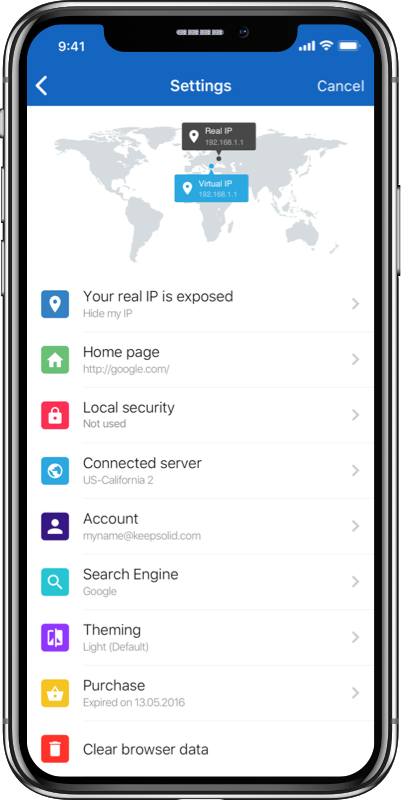 If you're worried that your online activities are being tracked, check out Private Browser. If you need a secure browser that obfuscates you from the sites you visit, not just hide your steps locally, definitely give this app a shot! Its benefits are quite appealing:
Hide your real IP address

Secure your browser data

Truly private search

Extra local protection options