Secure your Twitter Business Account in Few Simple Steps
Reading Time:
4
minutes
Updated on Jan. 9, 2020
Social media accounts have long become a tasty target for hackers. It is mainly because of the massive number of users that social media sites have opened a lot of opportunities for cybercrooks.
While having one's account hijacked is already distressing, it is more so disappointing to have one's business account compromised. This guide will provide best practices on how to secure your business account on Twitter to prevent it from being hacked. Let's get to it with VPN Unlimited for teams!
Develop a social media policy
The first step in ensuring the security of your business account on Twitter is setting up your standards and expectations in the form of a social media policy. It can be a simple document that defines what for you are the best practices for your social media activities, and how you plan to implement these.
These rules should involve the protection of the devices that shall have access to your accounts, as well as who the responsible people are. Another rule should be that it is prohibited to write down passwords anywhere. These passwords must also be changed on a regular basis.
Your social media policy should further contain rules that would formalize what you will learn from this guide. With a social media policy in place, you will have a firm hand in keeping your business account protected.
Limit access
There should be limited and carefully-selected people who can have access not only to your Twitter accounts but to all your social media accounts. Having too many people have access to your accounts increases the chances of getting compromised, so it is best to keep the number under control. If a person will have no official contribution to your Twitter activities, then it is best not to give them any access at all.
These people should be identified, and they should be trusted with the management of your accounts. If this designated personnel leaves the company, the passwords should be changed immediately, even if you are still on good terms with the person.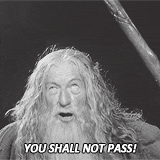 © GIPHY
Practice good password hygiene
Remember to make use of only strong passwords for your business' Twitter account. You must come up with passwords that are difficult to guess and should follow all the best-practices for strong passwords. It is best if you would be able to make complex passwords that don't contain words that are easy to crack. Furthermore, you should change your passwords regularly to ensure that integrity is at the maximum at all times. Again, never write passwords down, and never share them with people who should not have access to your accounts.
Use login verification
To further boost your account's security, make sure to use login verification. Using 2-step verification makes it more challenging for hackers to get into your account. You will need to provide the verification code that will be texted to your phone and then key in that code before being able to log in.
This step, however, is a bit difficult to pull off if many people are managing your Twitter account. In its place, you may make use of third-party software such as Sprout Social and Hootsuite to manage access rights of different users.
Check access rights for external tools
While on the note of third-party software, it is best for you to be aware of the access rights that these external tools have. It is wrong to be very complacent with these as you might be exposing yourself to vulnerabilities without your knowledge.
You would be wise to keep track of the permissions given to these tools and make sure that you use only the trusted ones. Should you recognize any malicious activity by any of these tools, quickly remove its permissions and stop using it.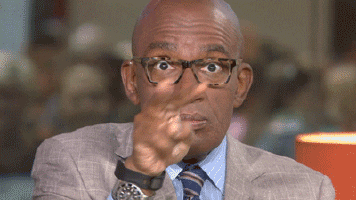 © GIPHY
Make it a role within the company
It is best to designate certain people to manage your social media accounts, and have these people be accountable for upholding the integrity of your Twitter account. Aside from their responsibility to perform your social media activities, they should also monitor your account for any signs of vulnerability.
Secure your Twitter Business Account with these tips
With a lot of account breaches happening all over the Internet, it is best for you to take care of the security of your various online accounts. Your social media accounts, especially the ones for business, are significant and should be kept secure at all times.
The tips above are some of the best practices that can keep your Twitter account secure. Follow them, and the chance of having it compromised will drop significantly. You will feel a lot more confident that your Twitter account will be kept safe. With just a little extra effort, your Twitter Business account will be well-protected.
About the Author
Kevin Urrutia is the founder of Voy Media, a Twitter Marketing Agency in NYC. He helps businesses maximize the benefits of Twitter Advertising, leading to a dramatic improvement in sales, while pushing down costs. Voy Media thoroughly studies each client, and comes up with tailor-fit solutions to bring about the best results.