Strategic Analytics Summit 2017 and Roadmap Planner
Reading Time:
2
minutes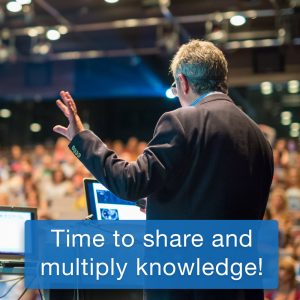 Strategic planning is profoundly important to succeed in most areas of life, let alone in business. That's why we have created Roadmap Planner and why on our blog we discuss strategies a lot. Unfortunately, oftentimes companies just don't understand how to properly set strategic priorities. So you can imagine how incredibly excited we are to announce that this September KeepSolid will be participating in Strategic Analytics Summit 2017. What a fabulous way to share the knowledge with others!
About Strategic Analytics Summit 2017
For those of you who didn't know, Strategic Analytics Summit is an awesome event dedicated to discussing vital topics of today's business world. It gathers together data professionals and scientists, industry innovators, analytics experts, and business decision-makers.
SAS2017 provides a lot of opportunities for its attendees. It is the place to learn from top market leaders' experience, establish important professional contacts, and get insight on what the world will be discussing tomorrow.
This year's conference will be held on September 13th & 14th in Las Vegas World Market Center. Over 15 speakers from Healthcare, Hospitality, Digital, Gaming, Finance, and other industries will be discussing a number of hot topics, including:
Driving Incremental Sales & Marketing Performance with Analytics

How Big Data is Transforming Customer Experience

Using Analytics to Attract and Engage Top Talent
How you can join us
KeepSolid is a Silver Sponsor for SAS2017, which means we will have our exhibit table for Roadmap Planner there. We will feature our products and share some interesting information. So if you happen to attend, feel free to come see us and have a chat.
But wait, there's more! Summit's organizers have granted us a few free tickets for the event. We decided to give them away to our clients. So if you are interested to join us at the SAS2017, reach us for your free ticket. Please keep in mind, the amount of free tickets is limited.
If you are interested in getting a free ticket to SAS2017 or have any additional questions, feel free to contact our Customer Success Manager at [email protected]. Additionally, in September KeepSolid will also participate in The Sales 3.0 Conference and Mobile World Congress Americas, so consider dropping by and meet us there!
And if you haven't tried Roadmap Planner yet, download it now and get a 21 day free trial.