The True Way to Have Much Success With Projects
Reading Time:
3
minutes
Much, if not most, information technology work is organized into projects. However, according to statistics, only around 25% of projects are smoothly completed in the sense they meet budget, schedule, and targets. What's wrong with the rest 75%?
Having the wide range of project management and planning tools that are considered to be the heart of the IT's approach, and are widely adopted, supposes a great progress in project implementation. However, not all technics and tools are productive, and can cooperate for the success of the project team's work.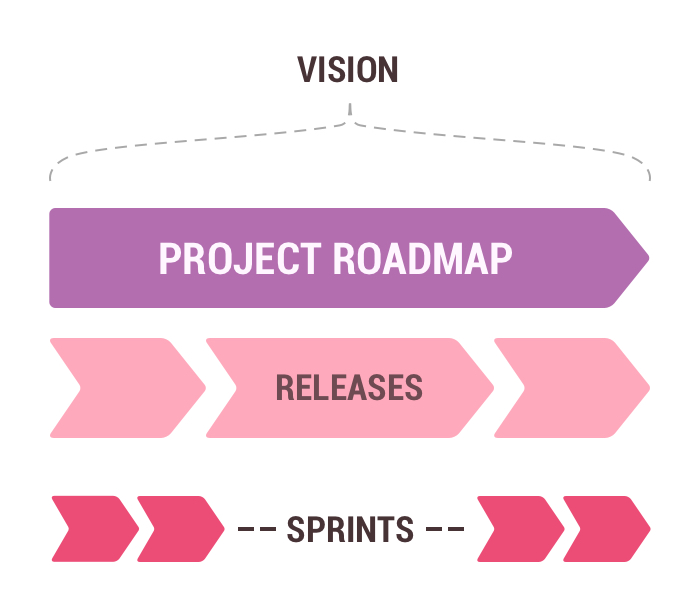 Such situation refers not only to the IT field. It is a common case for event, retail, manufacturing industry, and the list goes on.
A buffer between an organization and a specific project
Today, senior executives and HR managers consider project management skill as a strategic competence that is indispensable to business success. Still, without professional Project Managers or, as they are usually called, change agents it will be very difficult to reach. They are the main "culprit" for the success (and, sadly, fairly often for the failure) of a project.
Master PMs make project goals their own, and use their skills to inspire the sense of a shared purpose within the project team. They work well under pressure and are comfortable with constant changes in today's dynamic environment. To keep the course towards the goal achievement and never to deviate, PMs often use effective planning tools, like Roadmap Planner.
This is an agile approach that helps to resolve complex, interdependent activities into tasks and sub-tasks that are easy to monitor and control.
Plan, Run, Evaluate, Improve
Roadmap Planner uses a visual timeline system based on Gantt Chart – the most recognized method of showing activities, tasks, and events. It is commonly used in project management, and allows you to see at a glance:
– The whole list of activities
– Start/end date and duration of each activity
– Where activities overlap with each other
– Dependencies and milestones
Giving you the ability to overview all this information at once, this project planning software allows you to instantly make any necessary amendments to your roadmap as a reaction to the market changes and during meetings with executives and stakeholders, or brainstorms with your team.
Roadmap Planner is an easy-to-use tool that helps you to evaluate risks, possible benefits, required budget, and resources involved. This will help you to make corrections and overall adjust your plan.
Weighty argument
Give a sense to your project goals and plans with Roadmap Planner. Now you can quickly communicate them and generate a shared understanding across the parties involved. Our utility keeps your roadmap simple and focused, letting you foresee where your project is moving in a long-term perspective.
Regardless of whether a project is an agile or a traditional waterfall, we believe the role of Roadmap Planner shouldn't be up for debate. The traditional waterfall is about binding to the initial plan and controlling any changes. Otherwise, the agile project is a clearly defined destination, and the ability of the team to discover the best way to get there as the project evolves (being friendly to changes).
In both cases, Roadmap Planner will ensure that everything is done right. Get this top-notch application and increase the productivity of your time with no delay.