To Do Checklist Productivity Tips For A Better To Do List
Reading Time:
3
minutes
If you think that you have reached the limits of your productivity, think again because there is always room for improvement. Luckily, we receive a great number of emails, where customers have changed their daily productivity habits and got pretty amazing results in their career, exercise, studies, etc. These users have used To Do Checklist on daily basis. On our part, we have conducted a little survey to find out what areas people would like to improve or continue to work on. We have consulted with several business coaches and we offer these simple steps that will help you create a better to-do list on daily basis.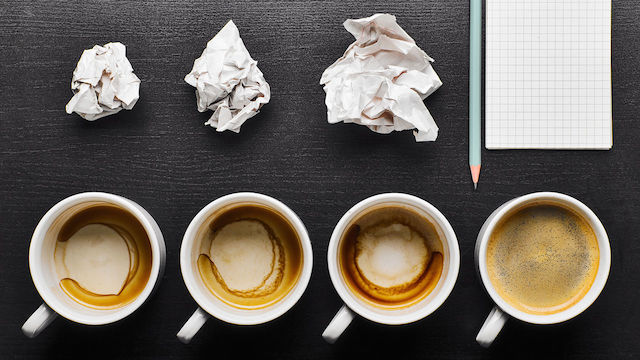 If you are still searching for ways to make your to do list better, we challenge you to use these three powerful steps and see how you can be more effective thanks to To Do Checklist.
1.    More Manageable Tasks
It is a known fact that our brains like one task at a time: it sees what must be done and executes. Yet if your mind sees that a task is too complicated, it will come up with obstacles to prevent you doing what you have intended to do. That's why it is crucial to break down projects into "doable" tasks.  This way you will alleviate the anxiety and feelings of nagging.
Another way to do it if you don't like to create to do list for every little task you have, although it really works for millions of people, you can create "a master list". The master list should include all major tasks. Your brain will receive the automatic relief because all what needs to be done is kept "in one place".  Freeing a part of your brain that usually struggles remembering every important detail is very relaxing, i.e. your mind has more energy to perform the tasks.
2.    Do the Tasks that You Hate FIRST!
Tackling tasks that you obviously hate first will save you from unwanted and time-wasting procrastination. Like it or not, but tasks that we hate are the most important ones on our daily lists. Famous writer Mark Twain compared tasks he hated with "eating a live frog". But the greatest secret to doing the most "hated" tasks in releasing your mental energy before it runs out. Usually, challenging tasks require particular timing that's why they should be on your list when you are most active. Set your To Do Checklist with on-time reminder and create some of the "most hated" tasks as you priority. Once they are completed you will see that you are less time sensitive and the rest of the day will be felt like a breeze.
3.    Write a To-DONE List
To be honest, while many people tend to skip this important step of "productivity game", keeping to-done list is very exciting. Some users have confessed they found it to be pretty frustrating to write what they have done in a day as there was a lot! But the "done" part turned out to be challenging and exciting at the same time. While some smart users try to skip this step, the truth is inevitable "unless I visualize what I have done, I'm bound to let something slip through the cracks". To-done lists help to release the feeling of being unaccomplished as you can see how much you could do in just one day. Moreover, you will have a better and more realistic sense of the future to-do lists.